Blog
REGISTER NOW
LOGIN
SIGN UP FOR OUR NEWSLETTER
Lake Nasser Memories Redux
In 2014, there is a strong possibility that the Tour d'Afrique cycling expedition may be able to cross the Egypt/Sudan border on a new road, thereby eliminating one of the most unique experiences on the ride – the Lake Nasser ferry from Aswan to Wadi Halfa. We have asked some TDA alumni to share their memories of this experience with us. TDA 2006 cyclist Cory Heitz on his crossing…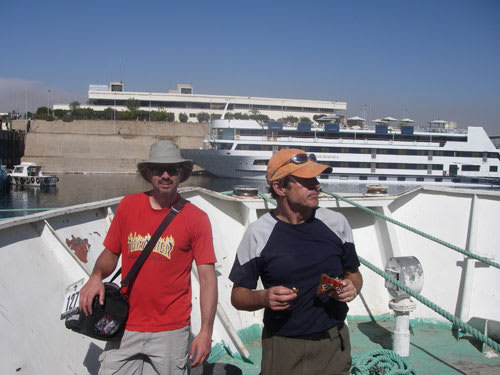 In the background is the boat we THOUGHT we were riding on.  Instead we got on this tilted ship.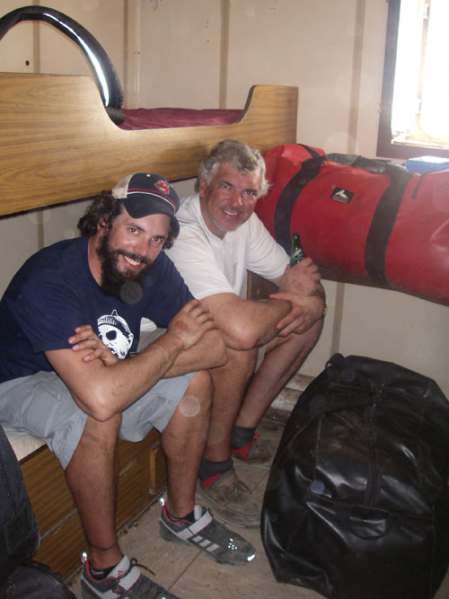 Big Mike and I could barely fit in our bunks.  The windows were welded shut and the toilet soon overflowed.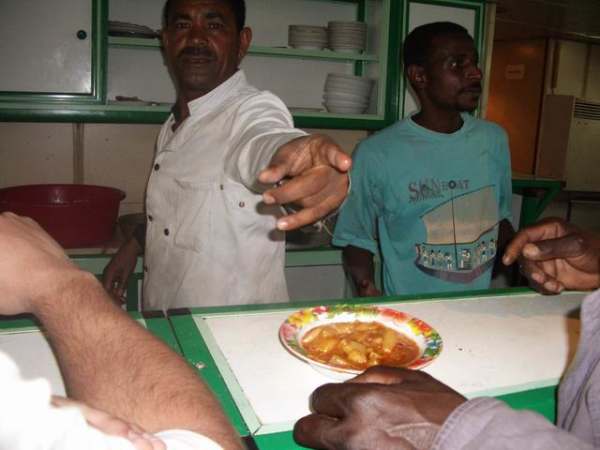 But nothing could beat the grey meat served.
One guy wanted to buy my iPod. I put the buds in his ears and let him listen to some Jonny Cash.  He listened for 10 seconds then got up and walked off without saying a word.