Blog
REGISTER NOW
LOGIN
SIGN UP FOR OUR NEWSLETTER
Party time at the Equator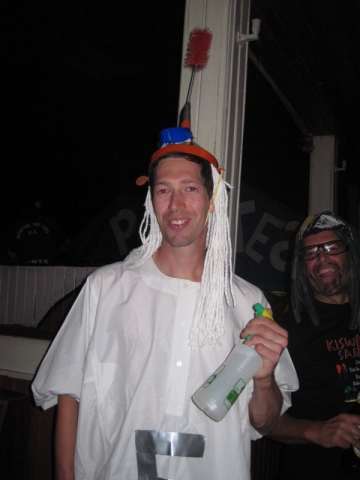 Two months on the road, nearing our halfway point and suddenly we find ourselves with four days of unscheduled rest and relaxation.   I can't say that anyone's complaining around here, in fact, some of us would argue that this might be a new discovery for this expedition.  Time off equals sanity and health. Between the shaded patios and swimming pools, the pace of life around here is getting lazier by the minute. Having lived together for two months now, and having gone through an awful lot of testing and trying situations, it was about time we spent some time doing just the opposite; party time. With only a few words mentioned about said 'Equator Party', and not a single hint to anyone taking the dress-up idea to heart what so ever, there was a good hour of hysteric laughter as everyone turned  up one by one, each with a new hilarious outfit out trumping the last.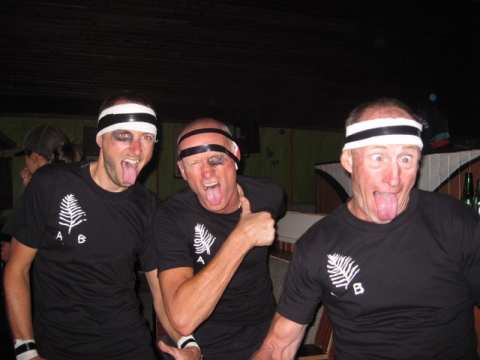 There were team costumes, theme costumes, and some that were just on a league of their own. Thijs as "Equator man".  10 points for the creativity of turning cleaning supplies into a made up superhero outfit. Mike Vermulin as Egypt, Sudan, Ethiopia, Kenya and the Equator.  Yes, that was a 'costume'. Wayne, dressing as god knows what but between the face paint, the jewelry and the toga, it was amazing. And honorable mentions in the 'team costume' category has to go to the Kiwi's who went so far as to make matching outfits for all three of them as, of course, the New Zealand All Blacks.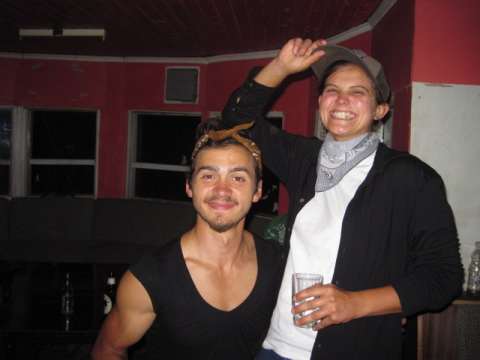 It doesn't look any of these costumes are getting left behind in any sort of hurry, so camp life will be a little more colourful from this point on. Two more days in our happy little paradise here and then it's back to the good life on wheels.