Blog
REGISTER NOW
LOGIN
SIGN UP FOR OUR NEWSLETTER
The Final Push
As of Windhoek, the tour has entered the final section to Cape Town; The Diamond Coast. The stretch is named after the history of the area, however, having the opportunity to ride through the vast scenic landscapes of Namibia is arguably the gem of the whole tour. Landscapes that stretch beyond your imagination and colours unthinkable to a dessert landscape. Blending pastel pallet of purples, yellow, red, orange, pink, blue – all ever-changing as the sun rises and sets. After spending nearly 4 months on the seat of a bicycle, it's hard to imagine being impressed with the scenery …but we are. For many of us these first 3 days into the off-road, as brutal as they have been, have been our favorite days on tour.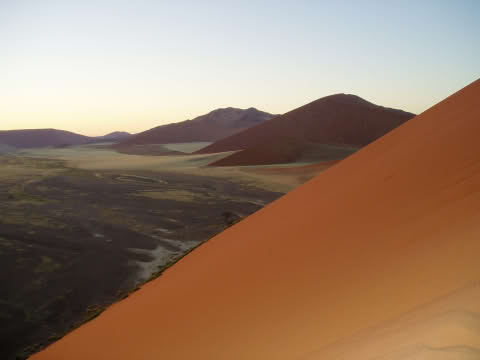 Enjoying a stunning day of solitude in Sossusvlei, Namibia the tour takes a different kind of rest day.  There are no errands to run, no shopping malls, no electronic stores, just dessert, mountains, solitude and…. Silence. Everyone has seen the National Geographic photos of the red sand dunes, all at perfect 45 degree angles, snaking their way into the sunset and that is exactly where we are; springbok galloping past tents, weaver birds chirping overhead and jackals quietly lurking in the tall flat grasslands.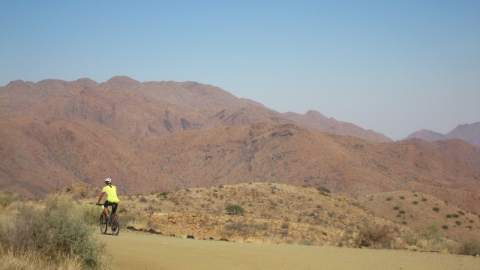 The tour has welcomed a few new faces to the tour in Windoek including Mr. Gold himself, enjoying the final stretch into Cape Town with the tour he created so many years ago.  Another three cyclists are all riding for Cinelli & test riding the Cineli Bootleg TDA model – Dario Toso from Cinelli, Chas of team MASH as well as Lucal Brunelle, the bike cinematographer legend. The race took a well-deserved half day yesterday, with a 30 time trial in the morning and a casual,  photo taking, naked mile riding, sun-burn collecting afternoon. With only one rest day on tour after this one, the spirits are high, worries are low and there is a rekindled spirit for the week ahead of rugged and wild riding.