Blog
REGISTER NOW
LOGIN
SIGN UP FOR OUR NEWSLETTER
Cinelli Bootleg and TDA
Our association with Cinelli Bootleg began before the 2012 Tour d'Afrique and happily for all it continues to grow.  On last year's Tour we had 4 Cinelli bikes on board that were being tested to see how they would fare. They survived the longest bike race in the world with flying colors. At the same time, after much feedback from our staff and the Cinelli staff who rode the bike, there were some key design features that we wanted to work on.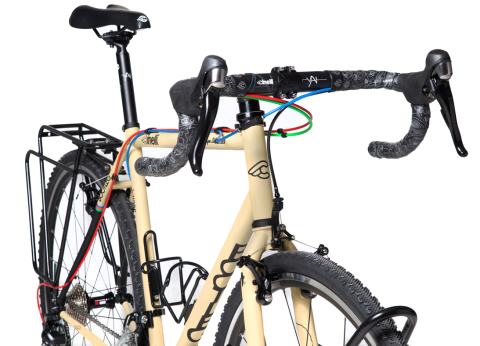 For the 2013 Tourd'Afrique a new Cinelli Bootleg bicycle was brought on the trip… the Tour d'Afrique Hobo.  It's a tough beast and has handled itself very well on some of the toughest roads. With a steel Columbus frame and laid back geometry it absorbs a lot of the impacts of the roughest roads instead of your derriere.  It's also light and sleek enough to cruise on the many paved stretches of the Tour.  It doesn't look to bad either – it is Italian after all.
This is also a very exciting moment for 2013's soon to be race winners. Cinelli will be contributing 2 Tour d'Afrique Hobo bicycles, one each for the men and women's race champions!  The bikes won't be handed over in Cape Town to avoid the recipients having to lug them onto planes and deal with customs, but will be delivered directly to them later in the spring.
We look forward to continuing our work with Cinelli, and who knows, maybe in the not too distant future this ultra limited edition bike might just be available to us all…