Blog
REGISTER NOW
LOGIN
SIGN UP FOR OUR NEWSLETTER
Canyons, Trading Posts and Deserts
The Canyonlands section of this year's North American Epic covers the 1225 km from the mountain biking mecca of Moab Utah to sun baked Yuma Arizona near the USA-Mexico border. En route our rider clients will revel in the psychedelic landscapes of the southwest and then encounter serious heat as they descend into and spin across the desert with saguaro cacti as their companions.
After a double rest day in Moab exploring the Canyonlands and Arches National parks, by guided tour or along splendid mountain bike trails, we'll continue cycling past red and brown rock formations of every shape conceivable along Utah's Highways 191 & 163, stopping to shop for silver and turquoise Navajo jewelry. At iconic Monument Valley riders can explore the buttes and mesas featured in many a western movie, before hopping back on their saddles bound for the Grand Canyon, one of the world's natural wonders.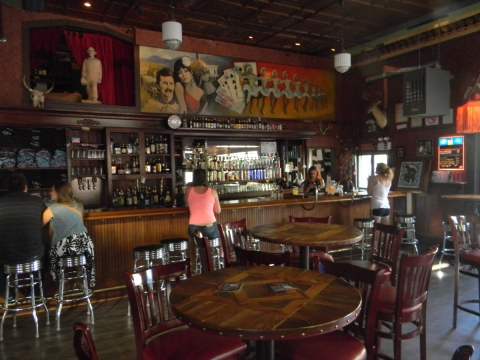 After a rest day in the University and winter sports town of Flagstaff we'll descend 1000 meters spinning down the Oak Creek Canyon to trendy Sedona. Then it's a stiff climb up Mingus Mountain through the historic mining town of Jerome with its fascinating bars and tasty ice cream and Bar BQ. After camping on the top we'll cruise down into the Prescott Valley and ride a beautiful bike trail.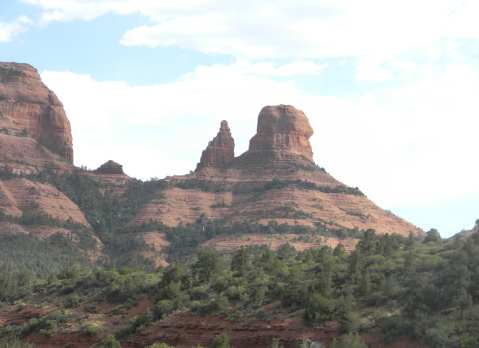 Yarnell marks the start of the downhill into the heat of the Arizonan desert where temperatures will approach 45 degrees Celsius and refreshes in the few small communities will be de rigeur. The last day from Quartzsite to Yuma will be a particularly tough 130 km gauntlet through the middle of nowhere and a US military desert training base, but anyone and everyone who completes this stage will be aptly rewarded by a dip in the pool at our hotel and a frosty margarita across the street at Texas Longhorn's.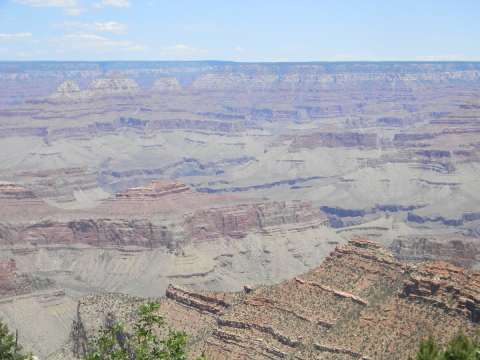 The Canyonlands section will first amaze you with its stunning vistas, and then daze you with desert heat. Its harsh environment and welcome watering holes will give us a glimpse of how tough life was in the Old West as we spin on our 21st century 2 wheeled steeds across lands that covered wagons once struggled mightily to cross.