Blog
REGISTER NOW
LOGIN
SIGN UP FOR OUR NEWSLETTER
The Wild West
The American West conjures up images of the Rockies, crystal clear mountain streams, endless skies, and cowboys and cowgirls huddled around a campfire sipping coffee in the predawn darkness. Having now scouted the 1350 km stretch from Helena Montana to Moab Utah it's safe to say that the Great Divide section of the North American Epic will offer our intrepid cycling clients all this and much more.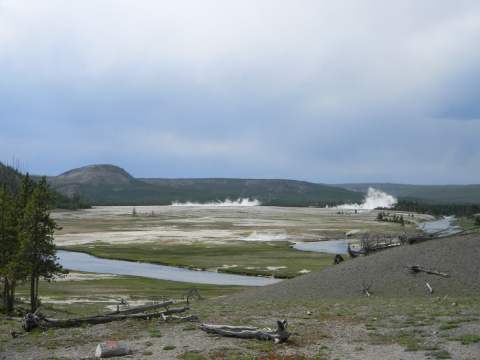 After exiting Montana's state capital we visit the historic Missouri River headwaters before spinning up the Gallatin River canyon where white water rafters dodge boulders as they rush downstream. From there it's a quick ride to West Yellowstone and a rest day when clients can cycle into or take a guided tour of Yellowstone Park and spy herds of bison, fields of hot springs, and the world's most renowned geyser, Old Faithful.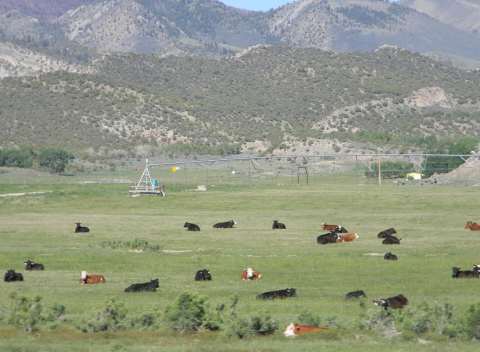 Back in the saddle we'll cruise along 2 quiet scenic roads in Idaho, alongside the forboding peaks of the Tetons which we cross at Targhee Pass. Then it's a wicked downhill into the rich and famous … and expensive … ski resort town of Jackson Hole followed by a sweet rolling bike path most of the way to Hoback canyon. From there the riders mettle will be tested by a century+ day of 165 km up onto and across the gauntlet of Wyoming's remote High Chaparral. Reminiscent of Botswana, here humans are vastly outnumbered by cattle, and the few lonely settlements such as Big Piney are populated by oil industry workers, trailers and pick up trucks. At more than 2000 meters elevation in the middle of nowhere one shudders to think how ridiculously cold and lonely it must be here in winter.
Passing through Green River and near the Flaming Gorge Reservoir we'll catch our first glimpses of the surreall rock formations of the southwest, on a day of 2000 meters climb and descent that takes briefly talks us into the northeastern corner of Utah where prehistoric sea life flourished and dinosaurs roamed long ago. Then it's up and over western Colorado's Douglas pass down into a beautiful campground at Highline lake. Finally we cycle into the psychedelic and mystical Canyonlands along Utah's Highway 128, dwarfed by red rock cliffs and buttes carved eons ago by the Colorado river, and arrive at the mountain biking paradise town of Moab.
While the Great Divide includes several long challenging days in the saddle those who are able to find the frontier spirit within themselves will be richly rewarded by this journey on 2 wheels into the Wild West.