Blog
REGISTER NOW
LOGIN
SIGN UP FOR OUR NEWSLETTER
Carretera Austral Fast Facts
One unique experience on the South American Epic will be to cycle all along the Carretera Austral. This is the name given to Chile's Route 7 which runs through rural Patagonia. The highway passes by the Andes, rivers, lakes, impenetrable forests, millennial glaciers, fjords and channels allowing you to discover its extraordinary beauty by bicycle.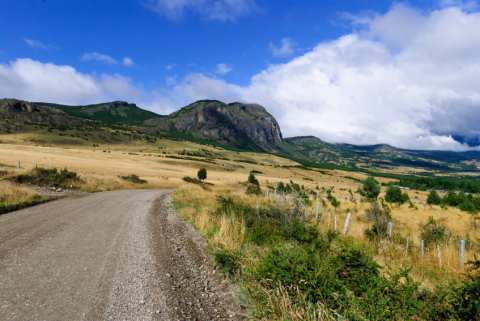 Here are 5 Fast Facts about the Carretera Austral:
1.  The highway runs for about 1,240 kilometers (770 mi) from Puerto Montt to Villa O'Higgins.
2.  The road began as almost entirely unpaved, but more sections are being paved each year. As of 2008, most of the road was still unpaved. And today…well that is something you will find out for yourself on the trip.
3.  Travelling the entire route requires the use of 3 ferries: one of which is a 5 hour crossing from Hornopiren (110 kilometers (68 miles) south of Puerto Montt) to Caleta Gonzalo.
4. The unfortunate citizens of the town of Chaitén had to be evacuated in May 2008 when the Chaitén volcano erupted for the first time in more than 9,000 years. Those who decided to stay behind eventaully also had to flee as, shortly thereafter, the banks of the Blance river burst causing the town to completely flood.
5.  Along the way you will find Hornopirén National Park. The park contains 482 km2 (186 sq mi) of rugged mountains and unspoiled Valdivian temperate rain forest. There are 22 hectares of mountains, glaciers and volcanoes and the park is home to 18 threatened species.