Blog
REGISTER NOW
LOGIN
SIGN UP FOR OUR NEWSLETTER
Rollercoaster Ride.
One of my main motivations to stay on the road almost year-round doing tour after tour is certainly the people. The characters you meet when slowly crossing a continent by bike are worth more (in my perspective) than the places and the scenery itself. The riders and staff themselves are a show of their own as they are actually the people you live with and whose weaknesses and "weirdnesses" you will have more than enough time to learn. But meeting the people in the towns, villages, campgrounds and all different corners of these countries is also a priceless experience. It would take too long to describe all the characters I have met this year while scouting, transiting and touring across Mexico, Canada and the USA. People can surprise you and disappoint you and can easily make you feel like you want to quit, keep going and come back and do it all over again, sometimes all in the same day.
"Well, I will tell you what. I don't give a damn where your cyclists are", he says.
While in Alaska, Yukon, BC and now in Alberta, we have met all kinds of funny (and not so funny) characters. A couple of days before the small town of Watson Lake, we had an interesting experience with the local people. In one of the campgrounds, after setting up with about 30 people, we had some snacks and had taken 6 or 8 loaves of bread from their own restaurant's stock. I came down to settle up the bill. "I don't charge for cyclists", the owner tells me. "I don't want your money". Fine, I thought to myself, it's always good to see people supporting the cycling cause and travelers on bicycles. I then asked her how much she wanted for the the 3 rooms the riders had used for toilets and showers. "I've already told you, I don't charge for cyclists. Please put your money away", she repeated as she saw me reaching for my credit card. I then double checked to see if she remembered who we were, from all the e-mails, phone calls and our visit just a month earlier. "You do remember this is a commercial tour, right?" She nodded to confirm it and I couldn't believe what was happening. After using three of her rooms and taking a big space in her campground, she was only going to charge us for the bread and the snacks. I was wrong there as well as she didn't let me pay for that either. I then asked her what she would charge from us and she told me "booze". I bought a few litres of wine and ended up drinking some of it with herself, her husband and some friends of theirs.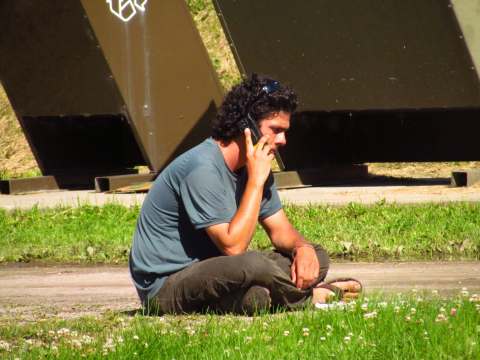 Two days later, we rolled into Watson Lake early in the morning. After stopping for groceries (a blessing after so many days without being able to resupply our stocks), we flagged our way into camp as we usually do every morning. We were booked into the only campground in town, the Downtown RV Park, and we already knew where we were going since we had also stopped by just about a month earlier to see the place and confirm our reservation with the owner. To my surprise (or disappointment), as soon as I walked into the owner's office (the reception) and announced that it would still take our riders a few hours to arrive, he stood up from his chair and addresses me very rudely and agressively. "Well, I will tell you what. I don't give a damn where your cyclists are", he says. "Fair enough", I replied but before I could even say anything else he started this speech of how he didn't like me since the first time he saw me and how he had this bad feeling about me and our group. "Have you ever had this feeling about someone?", he asked. He kept going on and on. "You are cocky and bossy, and I can tell you are used to doing whatever you want everywhere you go. Not here, my friend. Not with me". He then said that if it wasn't for our reservation, I would  already be out of his place and that the next time we should look for another place to stay, as he didn't like me and he didn't like cyclists.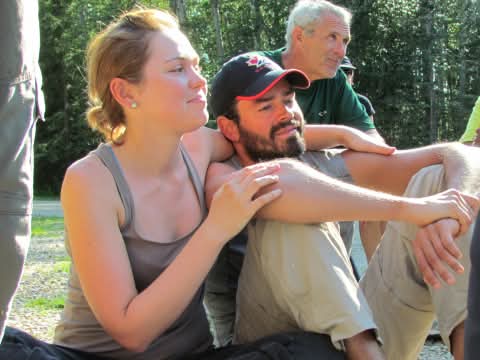 At that point, I had already decided that it was not worth staying there, since I didn't want to take a chance to have the entire group being treated like that. It turned out that a few days later another group of cyclists was also kicked out in the same manners, a self supported family of 14 cyclists, 11 of them children. The youngest was 4 years old, riding a trailer behind her mom's bike. I told him a few things I can not repeat here and left on the mission of finding a new place to camp and making sure the riders could find it easily. As I did that, I remembered his last words to me a month earlier. It was something that ended like  "…and you guys will be back home in Africa". So, who knows what his reasons were for acting like that. I would like believe he is a good guy who was going through a bad moment but…
Whether you are on your bike or not, life on this tour goes up and down like a roller coaster.