Blog
REGISTER NOW
LOGIN
SIGN UP FOR OUR NEWSLETTER
Hot & Cold
A truck full of Navajo men stopped to make sure I wasn't dead.
Battling the elements is part of everyday living on the NAE. We started off battling the rain and gloom of Alaska. As we travelled south, we experienced more warmth, fewer bugs and started packing away dry tents. There was a sweet spot for a couple of weeks when it was bright and sunny, just the right temperature for riding without having to pack too many layers. But like most sweet spots, as you drift further from it you confront more difficulties.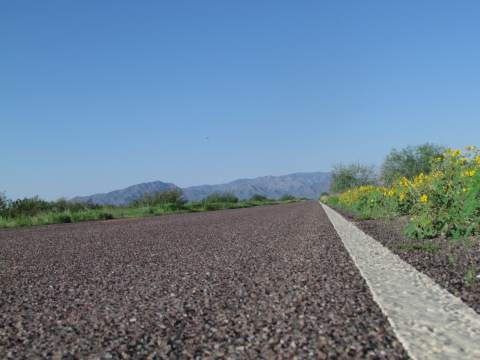 One Sept 4th, we saddled up our ponies and began heading south from Moab. I had been away for three weeks back home celebrating important family occasions and this was my first day back on tour and back on the bike. What a rude awakening I had! Instead of setting up the tarps over our the lunch tables to protect things from the rain, I was setting up the tarp trying to keep the food in the shade. I became a shadow walker, not unlike vampires. I felt my skin burning anytime I had direct sunlight on it. Within 5 short days I used all my sunscreen and was getting antsy to buy some more before I experienced the negative consequences of inadequate protection.
It was my turn to ride when we travelled into Monument Valley for a rest day. I believe the temperature was near the 40C mark and my body was demanding I stop cycling. I was a mere 11km out of camp when I started to blackout. I pulled to the side of the road, called the fellas on the sat phone to come pick my sorry body. I proceeded to lie in the ditch trying to regain my bearing. A truck full of Navajo men stopped to make sure I wasn't dead. I gave the thumbs up and they continued on their way. Shortly afterwards, Andreas and Jon arrived, rescuing me from the heat, sand, wind and sun. First day riding since my mini-holiday and things weren't looking good.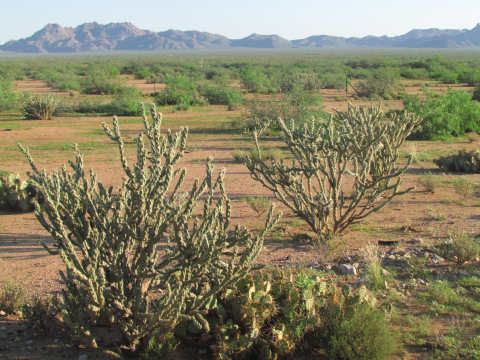 The human body is resilient though and with a little…or a lot of mental toughness we push ourselves past our limits and somehow survive. I'm now into week 3 or is it 4 of hot weather and I can say I am tolerating it. We had a few hot days over 46C, but our riders persevered through the heat and landed in camp each day. They did this consuming 10L of water each. Thank goodness we had the occasional extra day in an air conditioned hotel room! This allowed our core temperatures to drop to normal and provided shelter from the sun's relentless rays.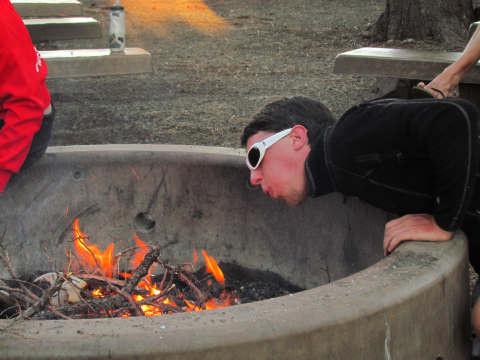 Its kind of embarrassing to admit this, but now that we are in Mexico, having recently crossed to the Pacific side of the Baja, we are cold! There were days in Arizona when I was certain I'd never be cold again, or at least not until my return to Canada. Walking to breakfast this morning the sky was blue, wind was blowing, sun was shining and the thermometer read 16C. I had goosebumps and commiserated with another rider "Gee wiz its sure cold!"
Battling the elements, whether it be the heat, the wind, the salt of the ocean, the dirt, the rough roads or the cool of riding at higher elevations; all of these challenges give us the sense that we are accomplishing something. We are pushing ourselves past what we thought we were capable of and with the support of fellow riders and the staff, we smile at the end of the day, crack an ice cold cerveza and say "it is all worth it in the end."
You can experience all this and more on the 2015 North American Epic. Registration is open.