Blog
REGISTER NOW
LOGIN
SIGN UP FOR OUR NEWSLETTER
Cycling Biblical Ethiopia
according to the Ethiopian Orthodox Church, one of its chapels houses the mystic Ark of the Covenant.
Last weekend I was having an Americano in my neighborhood coffee shop and, as is my habit while having a cup of fresh brew, I was perusing the newspapers when, looking through the travel section, my eyes glimpsed the name, Addis Ababa, the capital of Ethiopa.  For those of you who are unaware, Addis Ababa means 'new flower'. The city was not, however, the subject of this article which was accompanied by a picture of a helicopter in the Ethiopians highlands.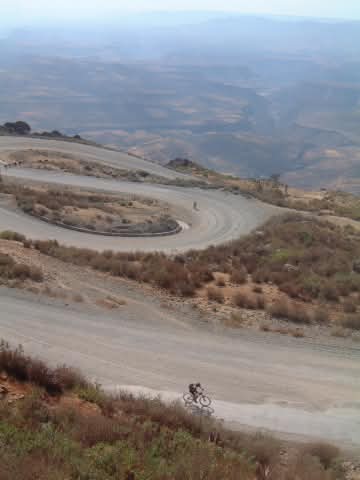 This story was about an 8-day helicopter holiday in Northern Ethiopia.  "Led by experts guides the airborne adventure covers more ground than a traditional land safari, traversing stunning landscapes from the Blue Nile Gorge (familiar territory for our African participants who spin 1,800 meters down to the blue Nile bridge and than climb 2,000 meters up to the other side) to the Simian Mountains (on our route this year) to the Danakil Depression. On land expect to see baboons, Ethiopian wolves (I doubt that), walia ibex (if you are very lucky) and the famed churches of Lalibela" (the 2014 Tour d'Afrique Tour will enjoy a rest day there).
Nothing that unusual about the itinerary so why would a national newspaper in Canada bother to highlight this little story? This is where it gets interesting. The cost of this eight day trip which begins in Addis Ababa – are you ready – "starts at $136,550 for a couple". I could not help myself. I copied the web site down in order to double check the price when I got home.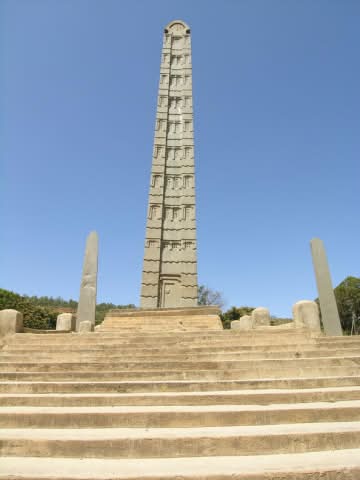 Later, after confirming the price, I took a deep breath and had this wishful image that the national newspaper had juxtaposed the Tour d' Afrique section for Northern Ethiopia – which we call Biblical Ethiopia – that covers 18 days, showcases some of the same highlights and much, much more. For example, Gondar city and its mediaeval castles, or Axum, the centre of the Aksumite Kingdom which flourished in the 4th-6th centuries AD. Today its'ruins include obelisks, giant stelae, royal tombs and the remnants of ancient castles. Axum is also the site of the Cathedral of St Mary of Zion and, according to the Ethiopian Orthodox Church, one of its chapels houses the mystic Ark of the Covenant.
All this using human power for a mere $5,400 for a couple! You tell me which is the one worth doing?
You can take in these amazing sights by cycling the Biblical Ethiopia section of the 2014 Tour d'Afrique.