Blog
REGISTER NOW
LOGIN
SIGN UP FOR OUR NEWSLETTER
Cycling the Kingdom of Kush
"this land of whirring wings…[with] a people tall and smooth skinned …. feared far and wide, an aggressive nation of strange speech " – Prophet Isaiah
Can you guess who Prophet Isaiah is describing? Having visited the area many times, I would have never guessed he is describing the people of the Kingdom of Kush. Yet, it is the Kingdom of Kush that the 2014 Tour d'Afrique will have a great opportunity to explore! In previous years of the Tour d'Àfrique, the riders at the start would often ask me apprehensively about the Sudan (the ancient Kingdom of Kush). I would tell them that it would be the Sudan that, in the end, would make the most positive impression on them. Why would I say that?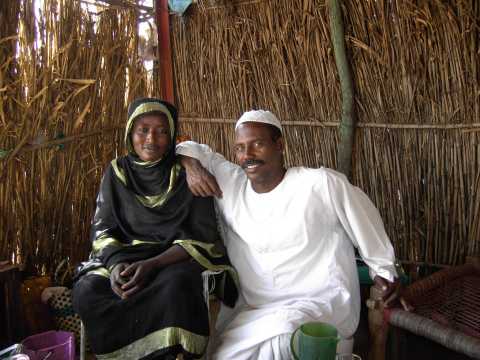 It was Wilfred Thesiger, the English explorer who between 1946 and 1949 crossed the feared Empty Quarter of Arabia, who coined the phrase "The harder the life, the finer the man ". This reflected my own experiences in the harsh climate of the Sudan. I am not one to dispute Prophet Isaiah, but my experience, and I would guess just about all of the Tour d'Àfrique participants, has found the Sudanese to be abundantly hospitable and, in spite of their relative poverty, a remarkably generous and warm people. Of course, Prophet Isaiah was describing the Kushitic kingdom from the perspective of the Egyptians, who had been conquered by the Kushitic Empire in 8th century BC.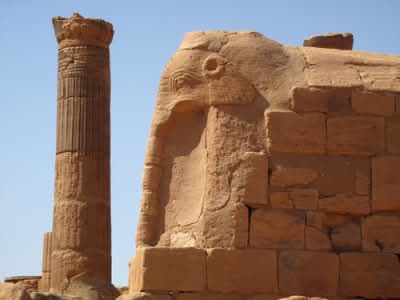 It is these Kushitic kingdoms that our 2014 cyclists can explore as they will be pedaling in close proximity to such places as Kerma , one of the largest Nubian (another term for Kush) archeological sites. Kerma, a mere 9,500 years old, was once the capital city of an empire that rivaled Egypt. On this site thousands of graves, tombs, kings chamber and so on have been discovered and many are displayed in a wonderful new museum nearby. A few more days of cycling and the riders will reach Jebel Barkal, a UNESCO heritage site, and the abode of Amun, the creation god of the Egyptians. Here the riders will find 13 temples and 3 palaces, first described by European explorers in the 1820s.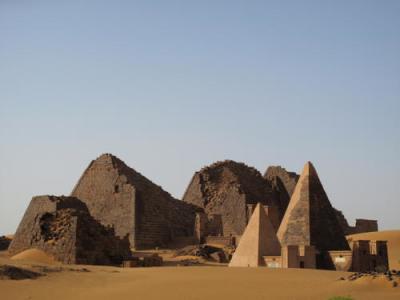 Continuing on, the riders will spin into the ancient city of Meroe, another UNESCO World Heritage Site, where they will come upon more than 200 pyramids. According to Wikipedia, "Meroë was the base of a flourishing kingdom whose wealth was due to a strong iron industry, and international trade involving India and China." After an opportunity to explore the area on a rest day, the riders will be able to find out whether the famed Sudanese hospitality covers all of Sudan as the expedition heads out into an area that we have never cycled through before, a series of dirt tracks through remote villages. In fact, I would venture to say that no foreign cyclist has pedaled in this area – ever.
If you really are interested in doing something unusual, something exciting, something that no one you know has ever done, I strongly recommend joining us for the ride through the Kingdom of Kush!.