Blog
REGISTER NOW
LOGIN
SIGN UP FOR OUR NEWSLETTER
I Must Be Mad – photos of the 2013 Tour dÀfrique
12 months before I departed up for the TdA, I whiled away my time either sitting on a beach in Western Australia or frantically working my way through a host of engagements as a Professional Photographer. I had hardly spent any time on a bicycle at that point but the allure of travelling the length of the African continent at 25km/h, absorbing everything it has to offer from the saddle of a bicycle triggered my wanderlust and I signed up immediately.
Jump forward to January 2013 – there I was perched atop a dirty mountain bike in Cairo with a brand new set of tyres and a rugged Digital SLR wedged firmly in my pannier bag. I spent the next 4 months enduring the trials of maintaining EFI and spending almost as much time off the saddle taking pictures as I did pumping those pedals around and around and around.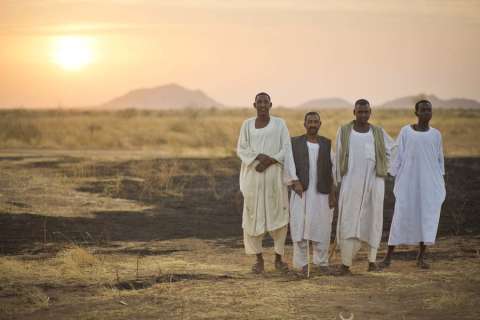 I endeavoured to capture everything I came across on tour from a dusty football match in Idfu and the golden sand dunes in Sudan, to the breadth of the Blue Nile Gorge in Ethiopia and the sparkle of light peaking through the early morning mists in Zambia. Interspersed amongst all the phenomenal landscapes and cultural engagement Africa had to offer I turned my lens to the everyday life on tour to help paint a full and diverse portrait of everyones experience on The TdA (even going so far as to document the multitude of road surfaces we found ourselves on.)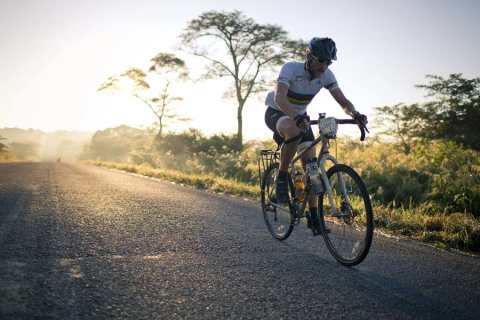 This journey for me resulted in a lot of smiles, some over developed quads and more than 11,000 photos being made of which the top 9% have made it into my book "I Must Be Mad". In the book, each page spread is simply a series of beautiful images representing each day on the road, and a single line of information which all TdA'ers learn to live their lives by, The Day, The Distance, The Locations and The Elevation!
The book has so far served as a great reminder of this huge adventure to those I enjoyed the tour with and I hope anyone else who has been on another TdA and is feeling nostalgic or if you are planning to join the TdA in the future and want to see what may await you, I hope "I Must Be Mad" can help.
— James Campbell TDA `13
www.jamescampbell.com.au
facebook.com/campbellphotographics