Blog
REGISTER NOW
LOGIN
SIGN UP FOR OUR NEWSLETTER
Rural China
The flat city roads are now far behind us as our journey takes us through the rolling hills of rural China. Our riders pedal past millions of rice fields and hardworking farmers drying their rice on the side of the road.  Daily distances have been anything up to 143km with climbing elevations up to 1300m in a single stage. Today we arrive in the city of Heyuan.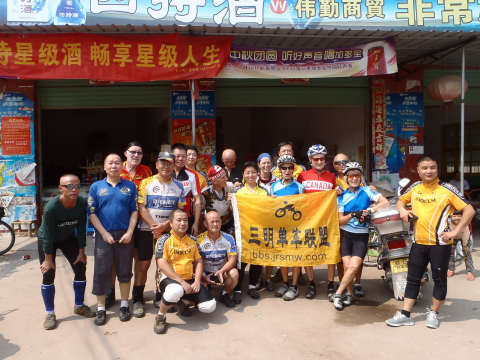 A few days ago, while stopped for a drink, we met a bunch of Chinese cyclists resting at a neighbouring coke stop. They were very excited to meet us and wanted to have a photo on each of the 12 cyclists' cameras. I'm sure they had no idea how far we had come, or where we were going, and we definitely had no idea what they were all doing on their bikes either but it's always nice to see some fellow souls dressed in lycra!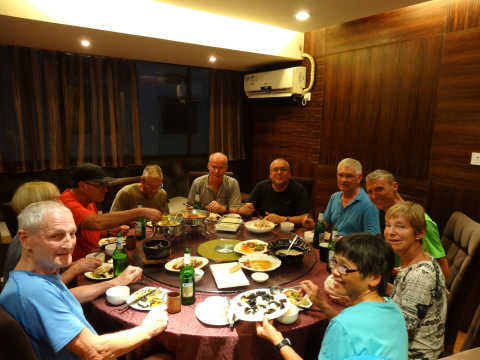 At the end of each day there is always a wide range of Chinese cuisine for riders to enjoy – meal time is a very social time with 10 or so riders gathering around each table. The centre of the table is packed full of dishes until it's impossible to fit any more food on the table!  We enjoy all sorts of exiting Chinese food – soups, rice, pork, spinach, pumpkin, fish, fresh watermelon, dumplings – just to name a few!