Blog
REGISTER NOW
LOGIN
SIGN UP FOR OUR NEWSLETTER
The Sounds of Sudan
Allowing yourself to be immersed in the local music in a foreign country will deliver you straight into its nation's heart – together, of course, with exploring the cuisine, taking in all the sights and textures of your travel experience and hanging out with the locals.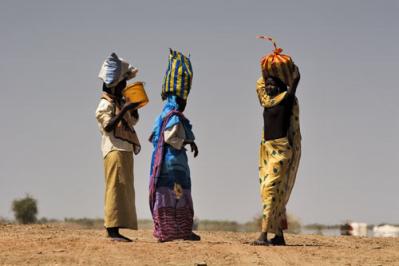 Cyclists on the 2014 Tour d'Afrique stand a pretty good chance to be enchanted by the Sufi Dervishes: a mystical sect that use music and dance to achieve an altered state of consciousness. The swirling Dervishes seem to go in a trance as they twirl crazily about. In fact, if you are in Khartoum on a Friday, you can pop by to watch the weekly Dervish Ceremony: now a major tourist attraction. However there is a lot more to Sudanese music. Sudan is very diverse, with five hundred plus ethnic groups spread across the country's territory, which is the largest in Africa. It is inhabited by a mixture of Sub-Saharan Arabs and Africans.
Modern Northern Sudanese music has its roots in haqibah, which is essentially an harmonic a cappella and vocal style, with percussion coming from the tambourine-like riq and from other instruments. Occasionally tonal instruments such as the piano and the qanun (a stringed instrument) are used. South Sudan has rich folk music that reflects the diverse cultures of the region. Some include poetry and storytelling.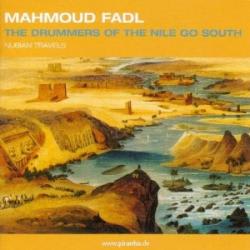 On the recommendation of a Tour d'Afrique tour leader, who himself has travelled extensively through Sudan and subsequently fell in love with it, I bought Mahmoud Fadl's CD, The Drummers of the Nile go South. Fadl and a posse of brilliant musicians created a trancelike journey down the mile and through the various Nuban and Sudanese rhythms and landscapes.  Nineteen beautifully designed tracks filled with drums, haunting singing and chanting and tambours. It is an exquisite collection that will get your palms itching for a drum. No wonder Fadl is called the master drummer of the Nile. It is not uncommon to find some of our riders on the journey from Sudan to South Africa under a tree playing drums with some of the locals. This quote from the Phoenix New Times says it best – "They might discover trance is anything but a recent invention. When master drummer Fadl leads his ensemble through these captivating tracks, it's only the latest link in a chain of organic and thoroughly ecstatic trance music that stretches back thousands of years."  This CD will get you in a Sudanese frame of mind as you finalise your travel preparations.
You can experience the sounds of the Sudan on the Tour d'Afrique by cycling the Full Tour or the Pyramids of Nubia section.