Blog
REGISTER NOW
LOGIN
SIGN UP FOR OUR NEWSLETTER
Time Flies.
An example would be the trip I'm on now, the North American Epic
When I was 25, I remember hearing a figure, or maybe I saw it. Let's just say it was  TED. Lends legitimacy and makes me sound smarter all in one short three letter abbreviation. So, this particular TED talk was on the brain, and how we perceive time. The one figure I took away and still think about semi-regularly is that by the time you are twenty, you are in mid life, at least as your brain perceives the time before and after. To say I was depressed by that number might be an overstatement, but saying it rolled off my back would have been a gross understatement. The next day I started searching for a cure. Scheduled amnesiac events, say one every twenty years? Maybe just a good old fashioned fountain of youth was in order.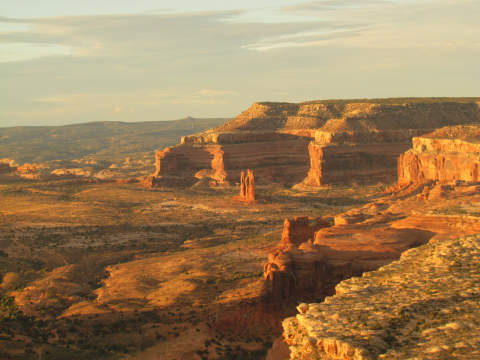 Unavoidably for those of us who live a scheduled life, time literally flies by. There are a stack of sayings that express this one universal human fear. I'll spare you from the results of that depressing Google search, but needless to say, we all think about it at least a little. A curious thing happens when you travel though, you might not become that whole new person that a bout of amnesia would ensure, but you are changed every time. Usually the longer the trip, the more you leave behind, and hopefully the more you'll find. I can think of countless examples of friends and family returning from a trip, to make big changes in their lives.
Regardless of what I change when I get home, something fantastic occurs on any trip, my perception of time is altered. This explains why sometimes it feels like forever between emails from your loved ones living in "the real world." An example would be the trip I'm on now, the North American Epic. As I write this, we are almost exactly two thirds of the way through the trip. Although the time moves swiftly, along with the scenery, when I look back, there is a great timeline stretched out from Anchorage, where this all started, to Yuma where we rested just a few days ago. Both seem like a different world now.
So, there you go, the fountain of youth.You're welcome. TRAVEL. Who knows, maybe it only works in moderation, and maybe I'll suddenly be reduced to a tidy mound of ash like in Indiana Jones.  In the mean time though, I think I'll drink the Kool-Aid.
Join one of our incredible expeditions and lose track of time. What about the 2014 Indian Adventure?