Blog
REGISTER NOW
LOGIN
SIGN UP FOR OUR NEWSLETTER
Cycling the Temples of Angkor Wat
It has been called the 8th wonder of the world, as famous as the Valley of the Kings in Egypt or the Inca fortress of Machu Picchu in Peru. It is without any doubt 'the' major Cambodian treasure, a cause of great pride and source of national identity. The Lonely Planet guidebook begins with the following four words: Prepare for divine intervention!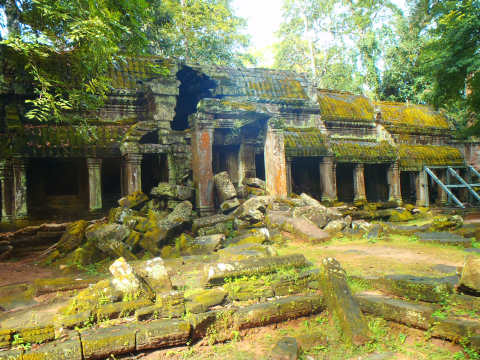 The Temples of Angkor, a UNESCO site, were the capital of an ancient Khmer empire which extended to what is today large parts of Thailand, Malaysia, Laos, Vietnam and even Southern China. These ruins are spread over a huge area of 400 square/kms and date from a time in the 12th century when London was a little town and New York did not even exist. Here in South-East Asia, however, there existed a city of over one million people. Over the last three days we have had a chance to explore its ruins for ourselves.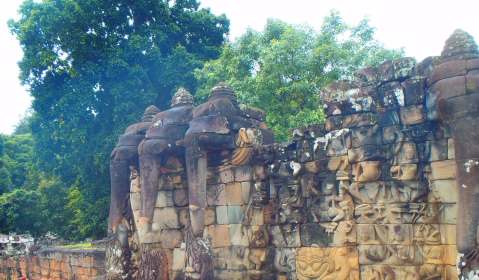 Like the rest of the group I set out to explore, to cycle and walk the ruins, to ponder on the greatness of the Khmer empire. And if what I saw is any indication – great it was. Wow! How do I now transmit to you how amazing this site actually is? I mean, you can read books about it or you can get a quick overview by going to Wikipedia. At home I have an old issue of National Geographic dedicated to the Angkor temples and I am sure there are many documentary films that feature the place. All of these can give you much more and much better information than I could ever do in a blog.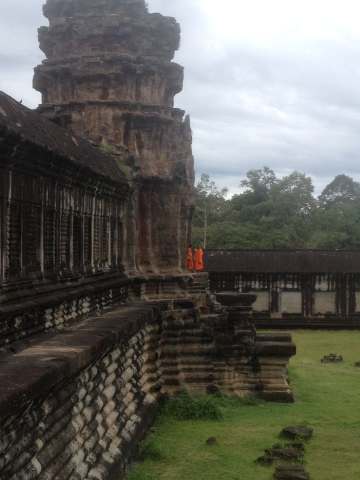 So, instead after going through the gazillion photos that I took, I thought I should show you a few things from my perspective. There is only one problem with that and that is when you take a gazillion photos; it is hard to go through them and narrow them down to the few that would best capture the spirit of the place and reflect what was going through my mind when I decided to take each picture – ah, the joys of the digital camera – perhaps the subject for another blog.
So, with great apologies to the Gods of Angkor and the masses of people who, like me, had all of the best intentions in the world to make the most out of their experience, here are a few 'gems' of my own (with the help of a filter or two), – never before published by any major or minor media, ready to go viral, and guaranteed to put you on the first plane to Angkor. At the very least, they will encourage you to register for 2015 Bamboo Route where you can see for yourself one of the planet's real treasures.