Blog
REGISTER NOW
LOGIN
SIGN UP FOR OUR NEWSLETTER
Déjà vu all over again
I found small cans of iced coffee, a coconut energy drink, a salty green tea drink
We have reached the mighty Mekong River. Over 4,000km long with its origins in the highlands of Tibet, it is the world's 12th longest river, 10th in terms of the volume of water and, according to Lonely Planet, feeds 60 million people. For more than half the distance from its source, the river runs in China, however, the Mekong also courses more through Laos then any other South East Asian country.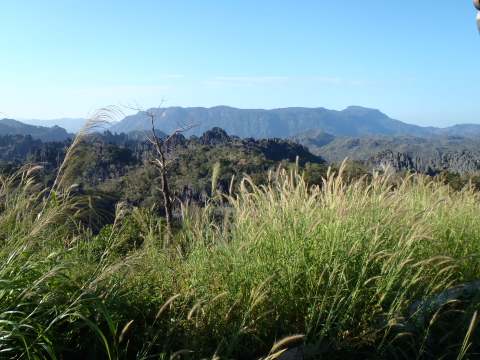 Getting here, for me, was what someone once called "deja vu all over again". That is right, after we crossed the Vietnamese /Laotian border, I had the sense that I had seen this mountainous landscape before. Of course, just like the expression 'déjà vu all over again', this was pure nonsense as I had never been in Laos previously, at least not in this lifetime and certainly not on a bicycle.
However the feeling was real, simply because less than two months ago I was cycling in the Rockies on the North American Epic Bicycle Expedition and the forest, mountains and karst scenery kept bringing up recollections of that wonderful ride. Of course that only added to the joy I was feeling, as how many other people could have the same wonderful experience? (Well, there is one other rider on the trip who has also done a large chunk of the North American Epic.)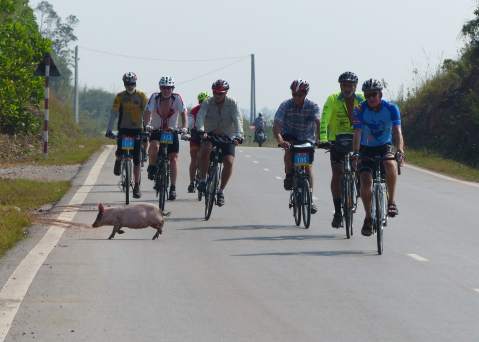 However, I must admit that this joyous feeling started evaporating at around 11AM when the humidity, the sun and the heat began to take a toll on me. My energy was evaporating. I was sweating profusely. Fortunately there are plenty of what we on our tours call 'coke stops' – even though I have yet to see a coke here. To my pleasant surprise I found small cans of iced coffee, a coconut energy drink, a salty green tea drink as well as the usual abundance of pop drinks – all nicely cold.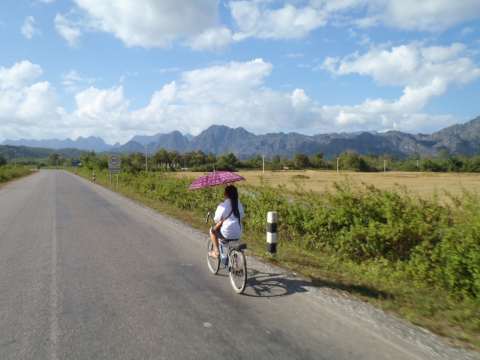 All this to simply tell you that Laos so far has been great. With population of about 6 million people, the cyclists, after biking through over-populated China and Vietnam, are enjoying the much more peaceful and laid back atmosphere of Laos and, except for me, are all as energetic as ever. In fact, while I am sitting here in my air-conditioned room writing, they have gone sightseeing in search of more adventures.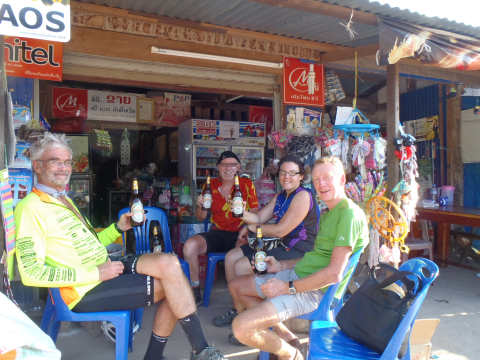 PS. One more thing I forgot to mention. Laos has a great beer called Beer Lao, which comes in 630ml bottles (for those of you still confused about litres – it simple means big, cold bottles). Now, some may say that I am biased. After all, the Beer Lao brew master studied in Czechoslovakia and Beer Lao is styled after the world famous Czech Pilsner. All I can say is try Beer Lao!