Blog
REGISTER NOW
LOGIN
SIGN UP FOR OUR NEWSLETTER
No, we are not cycling the Ho Chi Minh Trail
one could say thousands of men fought and died in the name of ideas that, to some today, may sound almost nonsensical.
We have reached Savannakhet or as it is known here Savan, the provincial capital of the Savannakhet province, the most populated of all of the provinces of Laos. By now, our fourth day in Laos, I can safely say that the riders are thoroughly enjoying this country. The cycling has been great with good paved roads and very little traffic. The scenery has been wonderful and the people we encounter have been very hospitable. It is almost impossible to think that over 40 years ago when I was coming of age this country suffered through perhaps the heaviest bombing in the world – ever. Apparently in 1969 there were up to 900 US Air Force sorties…per day!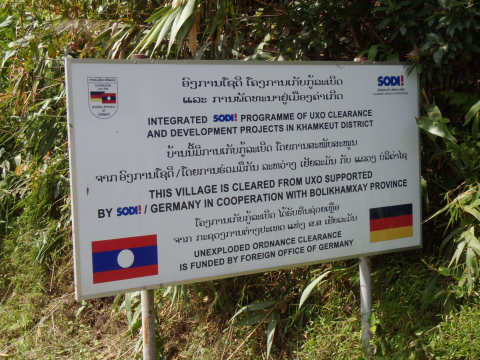 Remnants of those days remain as I noticed a few times during our first and second day of cycling. Take a look at the photo of the sign beside the road and you will find explanation that the explosives in these areas had been removed and the area is safe to wander around. And the work still goes on. Just this past August the US government provided US$1.8 million for clearance of an additional 300 local development points identified by Lao government as a priority.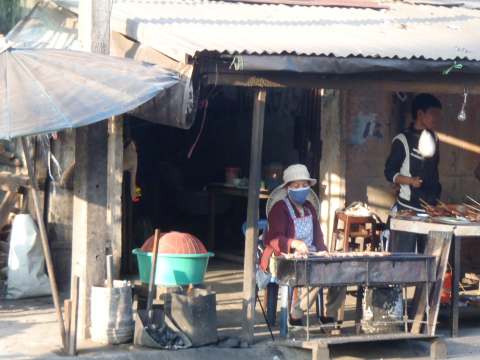 The town Savanaketh is also the closest we will get on this cycling tour to the famous Ho Chi Minh Trail. Ho Chi Minh, the founder of Vietnamese Communist Party, was probably the most important individual in the long and tortuous effort to kick the French and the USA out of Vietnam. One of the ways the Vietnamese did it was by building a complex pattern of dirt paths and gravel roads through the jungles of Vietnam, Laos and Cambodia. These served as an infiltration route to reach South Vietnam and provide the North's Viet Cong allies with ammunition, supplies and everything else to be able to fight first the French and then the Americans successfully.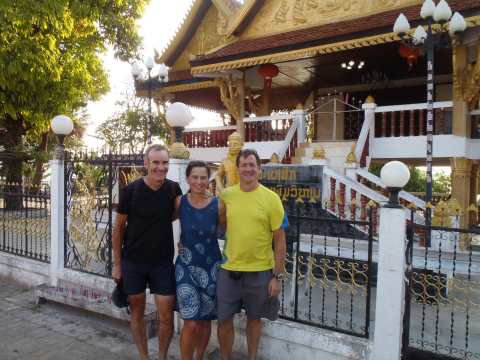 Apparently very little evidence is now left of this vast network so we will not have the opportunity to actually go and stand silently in places where, looking back, one could say thousands of men fought and died in the name of ideas that, to some today, may sound almost nonsensical. But then on many of our 7EPICS expeditions we travel through places where horrendous deeds were done in the name of conquests, glory, religions, competition for resources and for the many other crazy schemes mankind has invented.
Personally I think that it is a good thing to visit these places so that we can all be on guard when the next such obsession begins to simmer. Perhaps in some small way we can all be part of trying to prevent it.