Blog
REGISTER NOW
LOGIN
SIGN UP FOR OUR NEWSLETTER
Sensory Overdose; Cycling from Kratie to Kampong Champ
Perhaps it was the fact that I did not cycle yesterday and had to tend 'the refresh point' for a long time. Or perhaps it was the early start we had this morning that put me on the road by 6AM. To be honest, I had been warned this could happen. But I suppose I like to live dangerously. Some of you may remember that a while ago I wrote how I suffer from a dreaded disease called Adventuratis to which there is yet no known cure. I have been fortunate enough to be treated by a world leading expert, the famous Czech researcher and all around Renaissance man, Dr. Cimmerman. Dr. Cimmerman told me that I am a high risk individual and who knows what may happen.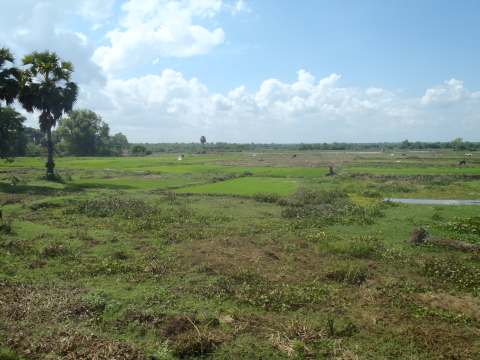 Well, today as soon as I started cycling, things started going haywire. First, was the early morning light that gave all sorts of unusual stimulations to my senses. I picked up my camera and started clicking away. At every new turn there was something to snap at; vistas and fields that were fifty shades of green, buildings of all sizes and colors, people – old and young – farming the fields and traveling on scooters and bikes, men and women working beside the road, kids going to and from school, temples galore and even a mosque or two. All this, while to my right, at irregular intervals, the mighty Mekong would come into view, sometimes close, sometimes further away, always exciting. Adding to the general overload, cows, horses, pigs, geese, roosters and ducks would announce loudly that they were in the area and I better look at them or else who knows what would happen.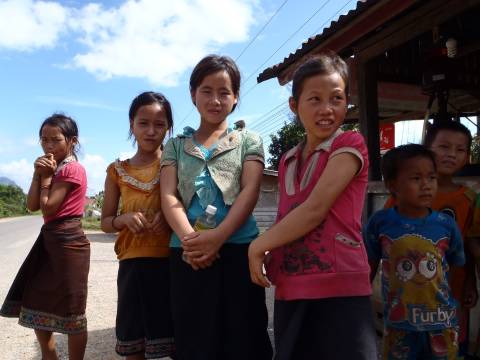 Than came kids of all sizes and shapes, who insisted on getting my attention. While all this was going on, my stomach was noticing trees of mangoes, papaya and coconuts intermixed with domesticated and wild flowers. There were wedding preparations, chanting of religious mantras communicated over powerful speakers and traveling salesman announcing their wares. And it never let up. All day long!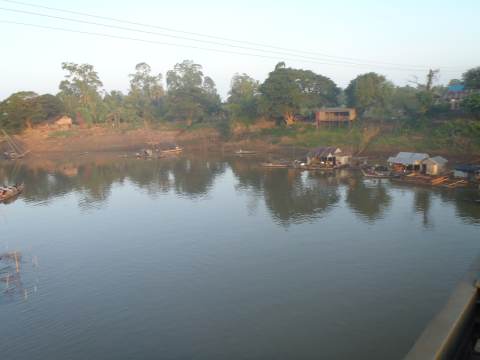 It was at this point that I started realizing that I was experiencing what Dr. Cimerman has called a 'dangerous overload of sensory stimulation' – think of it as an overdose of sensory stimulation. And once it begins, there is no telling what might happen. In fact, I knew I was in desperate trouble as I cycled over another tributary of the Mekong and saw the River Spirits inviting me to take a dip with them to enjoy the coolness of the river. They were as Odysseus described – beautiful and with voices as sweet as the sweetest honey.
As the day progressed and got hotter and hotter, the calls from the water sirens got more and more enticing. It was only due to the quick action of our nurse who, as soon as she saw me, realized I was in terrible shape and took the appropriate action, that I am here writing about this. It could have ended very differently.