Blog
REGISTER NOW
LOGIN
SIGN UP FOR OUR NEWSLETTER
2013 Bamboo Road Cyclists Arrive in Singapore!
After almost 3 months, 7 countries & 8,000kms the riders and staff of the 2013 Bamboo Road Bicycle Expedition have arrived in Singapore.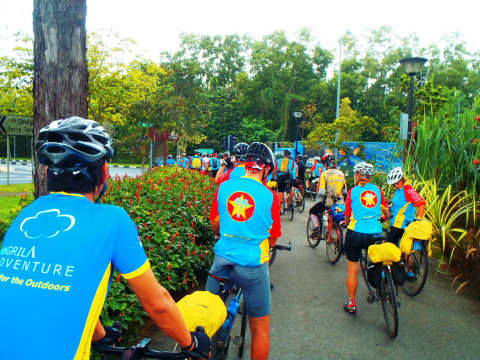 The 31 cyclists who had begun their adventure in Shanghai way back in late September were joined in the celebration by their support staff and a handful of sectional riders. In China they pedaled through bamboo-clad hills, alongside lakes and canals and stayed in ancient villages before enjoying a few days off in Hong Kong. In Vietnam they relished the beauty of Ha Long Bay. Spinning along the mighty Mekong River in rural Laos was a big hit with the riders while Cambodia featured the incredible temple complex of Angkor Wat, the largest religious monument in the world.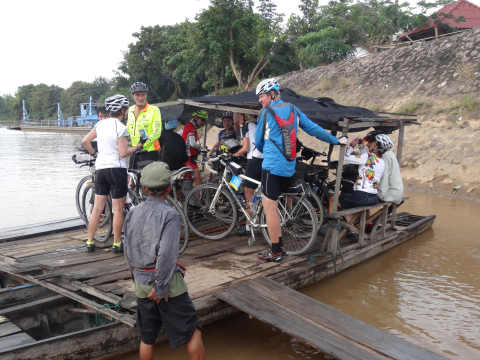 In Thailand they experienced their first rain of the trip which took the sting out of the scathing heat and humidity and in Malaysia the cyclists wandered the historic streets of Malacca. They forged new friendships, cycled through stunning scenery, battled China's hectic traffic, endured dodgy roads, sprinted past free roaming dogs and even cycled through the tail end of Typhoon Haiyan.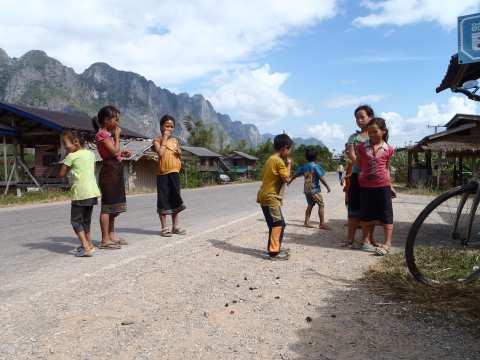 "The nice thing about the tour is to see the old and the new in South East Asia intermingling," said company founder, Henry Gold who joined the expedition in Hanoi. "There is 'fast forward' modern development but cycling through rural areas we also got the opportunity to see and feel the traditions and the magic of the countries we cycled through. It was an amazing adventure."
Create your own memories on this amazing South-East Asian cycling event. Registraton for the 2015 Bamboo Road is now open.