Blog
REGISTER NOW
LOGIN
SIGN UP FOR OUR NEWSLETTER
After six days of cycling what is one to do?
Here are the stats; six days of great cycling covering 770km; two (or was it three) monsoons; starting on the east side of Thailand's south in the town of Hua Hin on the Gulf of Thailand and crossing diagonally to the south west side to another tourist Mecca – Ao Nang on the Andaman Sea. On the way we cycled on some great quiet roads with wonderful scenery and, I would say, great weather.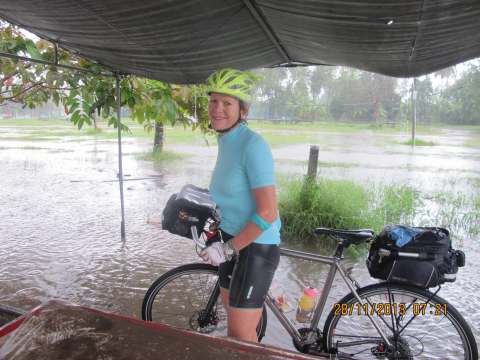 You may ask yourself, is he nuts? Cycling in a monsoon is great weather? Well, for one, it is not hot and sunny. Second, it keeps you kind of comfortable as the rain is not cold and you are in no danger of catching hypothermia. Finally, when it rains like mad, it is actually quite an adventure.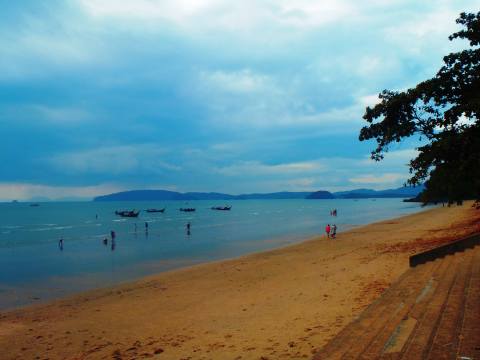 Now that we are here in another  – just too lovely to describe setting – what is one to do in one and half days of 'rest'? I mean, there are some serious choices to be made. There are all sorts of wonderful islands just a short boat ride away, where one can sit and sun, or snorkel, or scuba dive, or jump off cliffs, or hike, or rock climb, or do some caving, or kayaking, or sailing, or trek in the forest, or bird-watch, or go on an excursion to several national parks, or go to the shell cemetery, or take a Thai Cooking lesson, or stay in town and shop, or, God forbid, stay by the pool and eat, drink and rest.
Choices, choices…what is one to do?