Blog
REGISTER NOW
LOGIN
SIGN UP FOR OUR NEWSLETTER
Choose Your Own Adventure – The 7EPICS
If you are the more chilled-out type, you will probably prefer The Cherry Tomato method.
Tour d'Afrique's 7Epics reminds me a bit of those Choose your own Adventure novels that I used to devour as a child. Typically, you are the protagonist in the story and you get to be anything you can ever imagine: private investigator, mountain climber, seafarer, race car driver, doctor, or spy. With every turn of the page you have to make a decision that often instantly zooms you off to another exotic part of the world where a whole new adventure unfolds.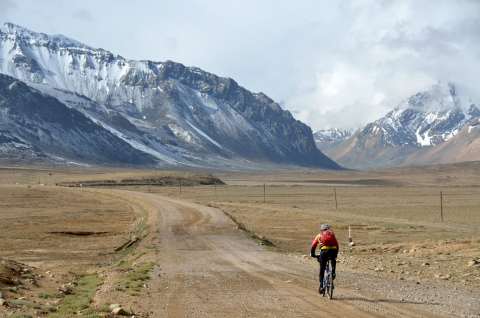 If you had to throw a cherry tomato at a map of the world you will probably hit a continent that one of our 7Epics cycle tours travel through. If you hit Antarctica you will have to retry as we don't have a bike tour there…yet. If you are the more thorough (slightly controlling) type you would probably buy mountains of guidebooks and maps and for months and years pour over them, designing your own exotic bicycle routes. But you really don't have to do that because the 7Epics have got it covered.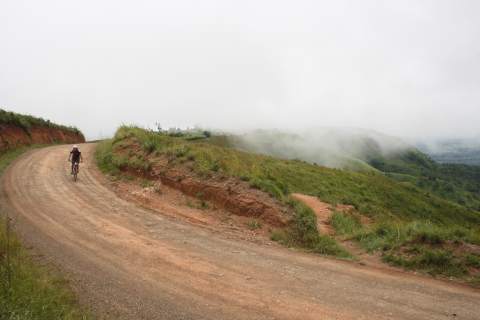 Let's say Africa tickles your fancy; you can hop on board the Cairo to Cape Town adventure. With this one you are guaranteed to cycle for four months and through 10 countries, each with a unique appeal of its own. You will see a staggering array of wildlife and you will experience warm African hospitality. You will sleep under the stars and listen to the drums. You will probably also end up with saddle sores, sand in your eyes, headwinds and those wicked little Ethiopian kids that sometimes throw stones at you.
But just like in the Choose your own Adventure novels, you can decide how you want this journey to unfold. If you are the competitive type you will want to select the Global Race catagory and throw body and soul into racing as fast as you can from A to B. You can choose to race in any, or all, of our 7 Epic cycle tours, becoming part of an Epic dash around the world. If you are the more chilled-out type, you will probably prefer The Cherry Tomato method. Wherever the splat lands, that will be the first page of your adventure. Let's say your tomato crashed onto on Asia, you get to put on a faux fur hat under your helmet and pretend you are Ghengis Khan terrorizing the Silk Route. The Silk Route is another one of our 7Epics and it will take you from Shanghai to Istanbul. This legendary cycle tour takes about four-and-a-half months to conquer.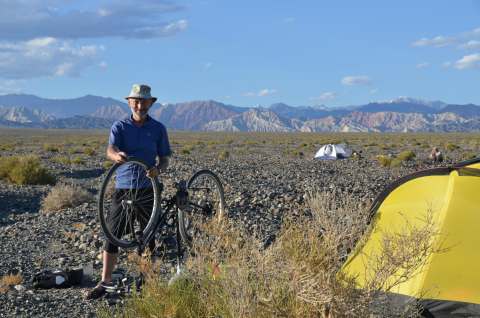 If you want to truly test yourself, you can aim to cycle every inch of the road without us picking you up in the support vehicle. Should you manage this Epic feat, you will become part of our EFI elite: the brave souls that cycled Every Fucking Inch of the road. Again you can choose to do this on any or all of our 7Epic bike expeditions. Should your tomato splat mysteriously touch two continents, it was probably over ripe, or you threw it too hard. Don't panic. You will now have to flip a coin to decide and then return the next year to do the second continent.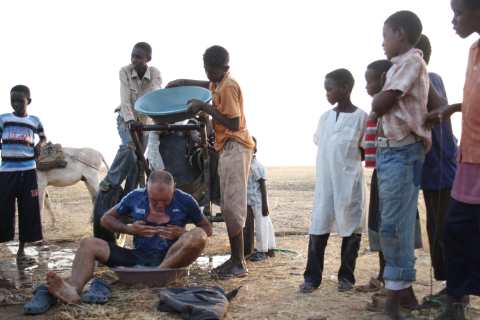 I highly recommend The Cherry Tomato Method. It is bound to fling you out of your comfort zone and straight onto the first page of an adventure that will take you to places and experiences that you could never imagine. Somewhere in the world, at any given time, it is Cherry Tomato season; I suggest you buy at least 7.