Blog
REGISTER NOW
LOGIN
SIGN UP FOR OUR NEWSLETTER
A Day at the Park in Dongola
The first rest day has come and gone but was enjoyed by all. We vacationed in Dongola, a small town 500km north of Khartoum. The tour usually stays at the abandoned zoo but this year the zoo was all booked up. Apparently they were having a rock concert there so we relocated to the abandoned amusement park.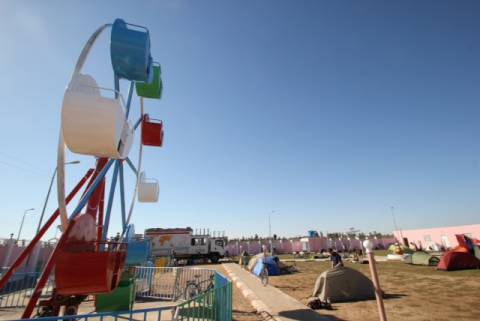 The amusement park was on the banks of the Nile and I'd like to say it must have been a real gem back in its day but the whole thing was just bizarre. Amusement parks seem to be a trend in Sudan. Luckily, the restaurant on the premises hadn't been abandoned and they cooked for us the entire stay. I also had the best cup of tea since being here as the water was hot enough to steep properly!
We had a night on the town which consisted of delicious leek soup, fried fish and seasoned rice at a hole in the wall restaurant. We were transported there by wild, careening tuk-tuks – if they had a maximum carrying capacity, we definitely exceeded it. I'm not sure who was holding who but we got to know each other real well. The rest day was filled with errands, laundry and laughs.
Following the rest day I had an afternoon on the bike. Yay! 50km in the Nubian Desert alone is definitely a new experience. The landscape reminded me of West Texas and I sang along loudly to country music while I rode. I didn't see any wildlife or livestock today and I'm thinking it may have been due to my singing….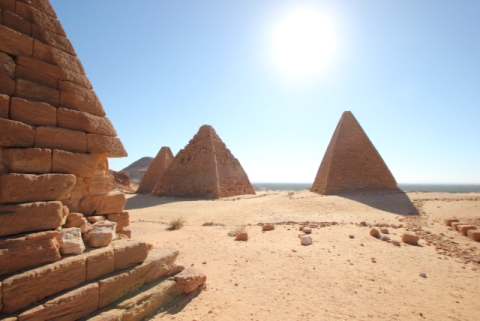 On Thursday we switched it up a bit and had a 70km push to lunch so we could enjoy our meal against an ancient and beautiful backdrop – the Pyramids at Jebel Barkal. The riders spent the rest of the day exploring the ruins and the towns of Karima and Marawi. We have 2 more nights in desert camps before we reach Atbara for our next rest day!