Blog
REGISTER NOW
LOGIN
SIGN UP FOR OUR NEWSLETTER
Ethiopia 2014: A Route of Biblical Proportions
As many of you know the 2014 TDA will be skipping Egypt due to that country's current insecurity, and extending our rides through Sudan and Ethiopia instead.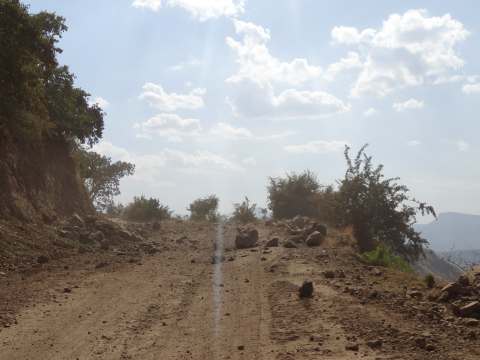 The new route through the northern Ethiopian tablelands, from Gondar to Bahir Dar via the Simien Mountains, Axum and Lalibela, will be particularly challenging and rewarding for the participants. This 10 stage 1050 km long stretch features almost 19000 meters of climbing and descent on by and large rough unpaved roads. One of the new stages will require over 2600 meters of climbing, a new record for the TDA, and on another we'll be as high as 3250 meters, another TDA record. As such it will be a mountain biker's paradise and a serious physical and mental test for any cyclist.

That being said those who tackle these tough days with a positive attitude and effort will be more than richly rewarded. The landscapes we will be cycling through are stunningly beautiful and foreboding, in fact at times you'll literally feel that you are riding through the bible.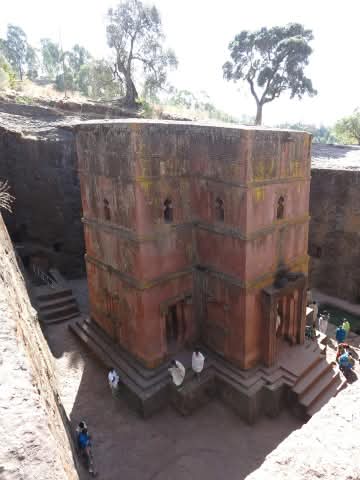 And on the rest days the riders will be able to explore Ethiopian civilization's  most famous historical places and World Heritage Sites, including Gondar's castles, Axum's obelisks and stelae, Lalibela's rock hewn churches, and Lake Tana's island monasteries. Not to mention sample the fiery and delicious Ethiopian cuisine.
After Bahir Dar we will be back on our regular TDA route. Hopefully our legs will be so strong by now that the Blue Nile Gorge will seem like a breeze. NOT!
All in all it's going to be an incredible ride. BUT this may be the one and only time we offer it. So if you're someone who loves to explore unique and remote corners of the world on your bike, and who needs a quick escape from this nasty winter, there are still a few spots available, if you sign up for the Biblical Ethiopia section soon.