Blog
REGISTER NOW
LOGIN
SIGN UP FOR OUR NEWSLETTER
Cycling the Amber Route on the Trans-Europa
If you are a history buff and in particular interested in prehistoric trade route in Europe than cycling the Amber Route, part of the
there are former palaces that are now museums and everywhere there are people who live in these places formed by that history
Trans Europa is definitely something you should look at. Prehistoric (whatever that means) trade between Northern and Southern Europe were defined by amber – sometimes called the 'gold of the north' trade.
Amber is sold in shop in all of the major cities you will visit. But amber is not the only attraction. Old cities such as Vilnius once called by Napoleon as the 'Jerusalem of the North' has rich culture, a beautiful Old Town – a UNESCO world heritage site – and is a major attraction with a rich history. Another great city is Krakow. And did you know that Bratislava which has also beautifully rebuilt its old part was historically known as Pressburg when the Austrian Hapsburg monarchy ruled. The Hungarians, not to be outdone, called the city Poszony and even the Slovaks used to call it Presporok.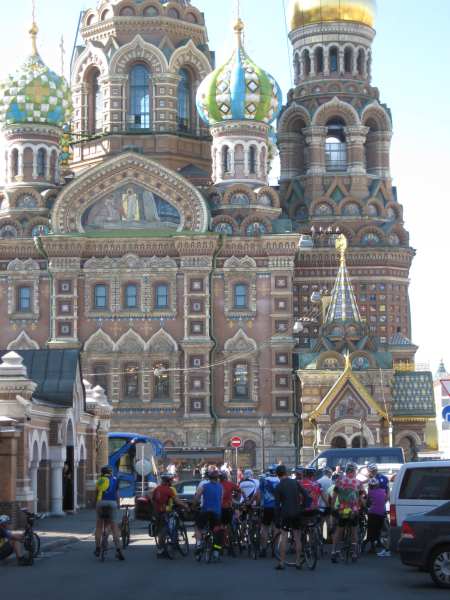 In fact from the day you land in St. Petersburg – a city that was held hostage by the Nazis for 872 days between September 1941 and January 1944, causing death to hundreds of thousands people – until you finish cycling in Lisbon, day in day out there are historical sites to see and ponder. There are places to stop and hold a minute of silence, there are buildings to look at in awe, there are shops to stop and taste the local food, there are former palaces that are now museums and everywhere there are people who live in these places formed by that history but more so alive in the present and in the process creating more history. Come and see for yourself.
What do you know about this route and the history of its cities and towns? Leave a comment and share your insights.