Blog
REGISTER NOW
LOGIN
SIGN UP FOR OUR NEWSLETTER
Introducing the first seven 7Epics riders
The concept and design of the 7EPICS may have been long in the making but for the individuals below, it is now time to begin their ultimate fantasy – to cycle the world and experience it all from the seat of their bicycle.
So let us introduce to you the characters who have thrown down the gauntlet, joined the 7EPICS Club and become pioneers in this unique challenge. They may  have different objectives – some want to cycle as an adventure, some would like to do it as an EFI Global Challenge, while others plan to race – but they all share the same drive and determination. One of our alumni riders is planning to take off three years and cycle the 7Epics one after another, hopefully becomining the first to do them all.
Whatever maybe their motivations, here is something to remember. The definition of 'epic' is – "a severe undertaking by an individual that contains details of daring deeds and events, significant to a place, a culture, nation and an act".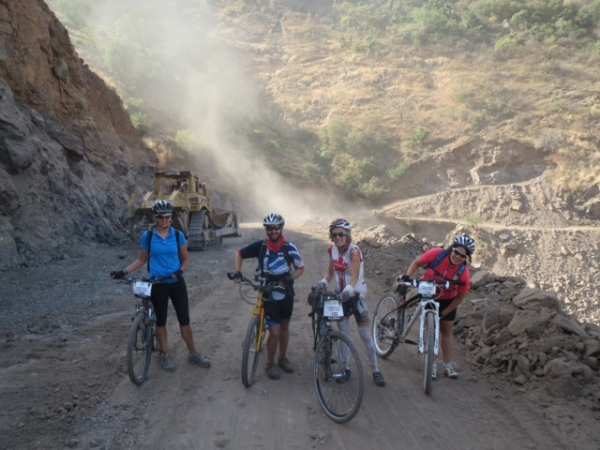 A 7EPICS Expedition is a long adventure, creating unique characters and forming an organic whole, through their relation to a central heroic deed and through their development and self-realization.
You too can join this exclusive group.
Gerald Coniel

2 EPICS cycled
*2010 Tour d'Afrique
*2013 Bamboo Road
"After completing the Tour d'Afrique 2010, the Bamboo road sounded appealing enough to sign again for another crazy adventure."
Dudley Jesser

1 EPICS cycled
*2012 Silk Route
2 EPICS planned
*2014 Trans-Europa
*2015 South American Epic
" I completed the Silk Road 2012 which spiked my appetite for adventure with my fellow cyclists. It was such a surreal experience I wish to keep it going until my legs no longer go around in circles.I am so fortunate to have made some wonderful friendships and hope to make many more on my quest to complete the 7 Epics."
Brett Lanham

3 EPICS cycled
*2011 North American Epic
*2012 Trans-Europa
*2013 Bamboo Road
1 EPICS planned
*2014 Trans-Oceania
"Last year did the Bamboo Road ride and the Trans Oceania continues on nicely to my back door at home. It fills in a big chunk of the distance for my dream of having lapped around the world on my bike."
Svend Paulsen

1 EPIC cycled
*2009 Tour d'Afrique

"Together we see and experience the incredible wonders of the world first hand and up close."
Robert Rowley

1 EPICS cycled
*2012 Tour d'Afrique
2 EPICS planned
*2014 Silk Route
*2015 South American Epic
"I've made friends all over the world in pursuing my quest to cycle around it."
Lloyd Strong

1 EPICS cycled
*2009 Tour d'Afrique
1 EPICS planned
*2014 Silk Route
"I'm not a fast rider but I will make it and enjoy every inch of road that comes my way."
Michael Talbert