Blog
REGISTER NOW
LOGIN
SIGN UP FOR OUR NEWSLETTER
Rider Profile: Philip Robins
When my ass stopped hurting. That was a good day
Philip Robins is known for his witty one liners and his dance moves. Phil is also one of the fastest and funniest riders and we will miss his sense of humor when he leaves the tour in Addis Ababa. Phil is a Development Director and races criteriums, sportifs and time trials back home in the UK whenever he can.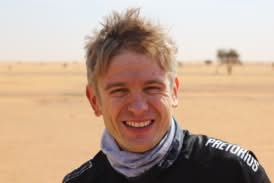 With some time off from work and looking to do something adventurous on his bike, Tour d'Afrique fit the bill. I asked him one of my usual questions regarding highlights of the tour:  "When my ass stopped hurting. That was a good day". Phil would like to come back and complete other sections of the tour in the future. "South Africa would be quite cool because it's comfortable. You can drink wine. I'm a softie European roadie. I need my espressos."
Although he regrets not bringing bigger tires, he really wishes he had left behind the Fizik saddle he started the tour with. "It's an instrument of torture. No one should be made to ride that." Phil's favorite component company is Campagnolo, but is riding Shimano on this tour. "It hurts me." But not as much as if he had to ride SRAM. "I wouldn't let my pets ride it. If I had a cat, I wouldn't let it ride SRAM." Which brings me to whether he's had cats, or likes cats – you know, all the important questions. Phil has had cats and likes them so obviously my opinion of him increased even more.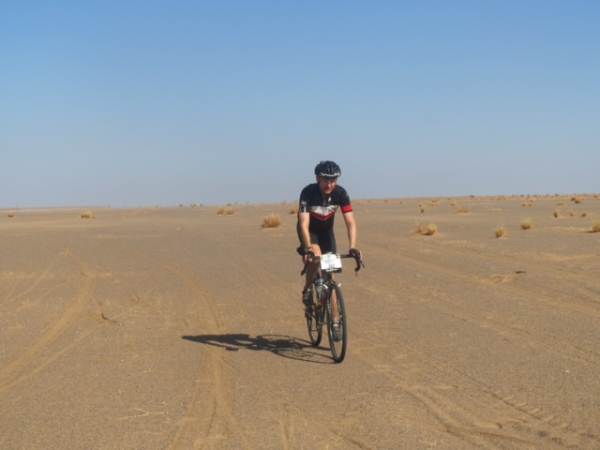 The big question: Sudan or Ethiopia? "I guess Ethiopia if you could remove all the children. Ship them to Sudan – make the desert more interesting." And finally, Phil's mantra to get through the tough days: "Just get on with it."