Blog
REGISTER NOW
LOGIN
SIGN UP FOR OUR NEWSLETTER
Ride Thru Sheshemene
Although we are all ready to move forward and see Kenya we are all sad to say farewell to our awesome local guys, Moule, Fitsum, and Ephram, who have helped us tremendously the last month
Well, Ethiopia has won this round. After a whole month here I finally got sick. Other than that my last several days in Ethiopia have been great. Justin accompanied me on my morning sweep into Sheshemene, which is the original Rasta community in Africa. Aside from Justin, I had a couple of local boys riding with me which was really fun and somehow deferred the rock throwing and "you, you, you" calling. I think they wanted to race until they realized that 12mph was my top speed. Since many of the riders wanted to explore the town, Justin and I hung out at a coffee stop for several hours. I think the local customers and owner felt bad for us stranded and pathetic "farengis" because they kept giving us coffee and tea and refusing payment for it. It was super hospitable and we had a really nice chat.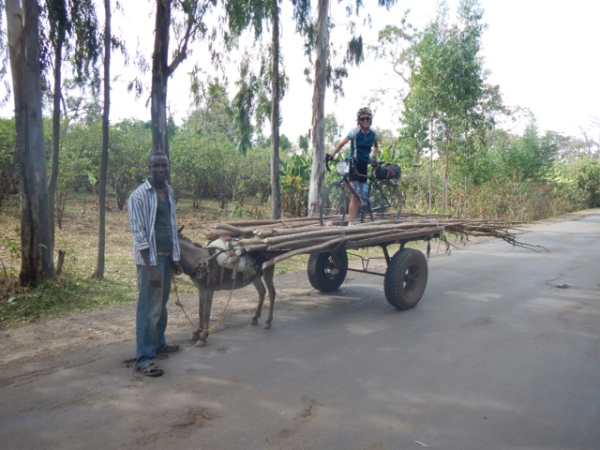 Sitting at the cafe we got to observe some awesome market day activity. Women getting out if tuk-tuks holding live chickens, donkey carts piled high with every type of cargo including my personal favorite – two boys standing up with a goat surfing between them. We had a photo contest for "best cargo" and the winning photo was ta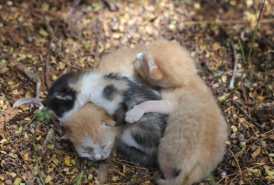 ken by Erica Otten who had snapped a shot of Catherine Daly on a donkey cart with her bike. Erica was the lucky recipient of a bottle of red. Another highlight of the last portion of Ethiopia was the abundance of kittens at the motel on our rest day in Yabello. I think that is what finally got me over my illness.
The scenery over the last few days has been my favorite. After leaving Sheshemene, the landscape turned really lush and tropical. There were banana, avocado, and coffee trees everywhere and people selling pineapples on the side of the road. It reminded me a lot of my time in Equatorial Guinea and brought back really awesome memories of when I met Justin. I listened to some Texas country to really amp up the reminiscing as Justin had introduced me to that genre of music during our time in EG.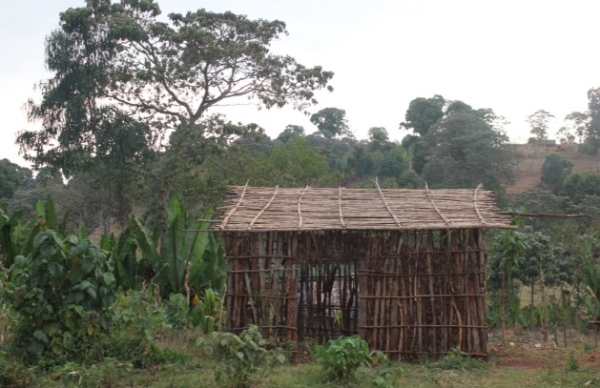 There have been quite a few more people goofed on "chat" in the last few days as well. Maybe the stimulant is more abundant in the southern region…while I was sitting in the truck the other day, one guy approached the window and offered me some. I politely said no but he was very persistent so I had to be a little more firm that I wanted no part of the stained teeth and crazy. Although we are all ready to move forward and see Kenya we are all sad to say farewell to our awesome local guys, Moule, Fitsum, and Ephram, who have helped us tremendously the last month.