Blog
REGISTER NOW
LOGIN
SIGN UP FOR OUR NEWSLETTER
Orient Express 2015 – The Classic European Cycling Adventure
The 2015 Orient Express Tour will be the 8th edition of what has become the classic European cycling adventure; spinning from from Paris, France to Istanbul, Turkey. While the essence of the Tour – the joy of cycling on a supported Tour across a beautiful continent with like-minded adventurers has not changed – the organization and style of the Tour have continuously evolved. The Expedition now even has its own theme song.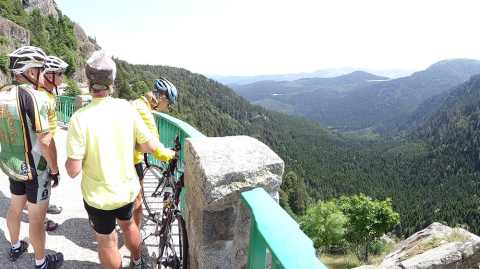 Along the route in Europe there are countless options for which way to turn, and each year we've been able to improve the route by selecting quieter and more scenic roads. France is an amazing country for this reason.  In our journey through the Champagne region we cycle along country roads that weave into and out of farmland and forests, and villages full of beautiful stone homes. It is not only great cycling but allows us to stay in the picturesque town of Plombieres les Bains.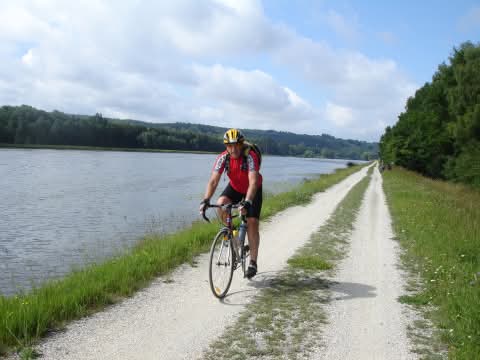 Our route in Germany and Austria has been quite stable these past years, as there is not much to improve when it comes to the Danube Cycle Path. Our riders love this long stretch following the river with its lush green forest, historical cities like Passau and Vienna, and of course, cold Bavarian beer. One change we have made is a brief detour from the Danube Path, following the Altmuehl Trail, another beautiful bike path system that allows riders to see a more secluded face of the German countryside.

Probably the biggest change we've made over the years was on our route from Budapest to Bucharest. We took the initiative to explore Transylvania in Romania and it was a big success. Quite a few riders have told us that the few stages in Transylvania are the most fun they've ever had on a bike! Not that it is easy – it's a lot of climbing as we go up and over the Carpathian Mountains, but the winding, twisty descents and amazing rural scenery is not to be forgotten… and of course there's Dracula's castle to top things off.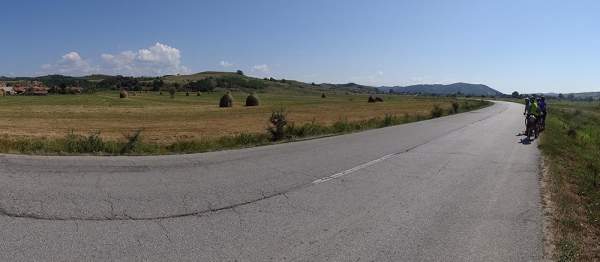 In Bulgaria we will be heading through the interior countryside and having a rest day in the medieval town of Veliko Tarnovo. This is both so that we are able to see this beautiful city, as well as to avoid the roads along the Black Sea that have only grown busier and busier.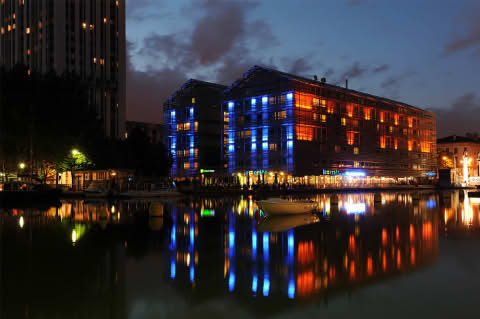 Perhaps one of the largest differences over the years has been the quality and comfort of our accommodations. The Tour began as a more rustic affair, with even some bush camps (camps without any facilities) along the way. During the past 7 editions we've managed to find very comfortable and unique hotels that our riders thoroughly enjoy. For 2015, fully 2/3 of the nights on tour are in hotels.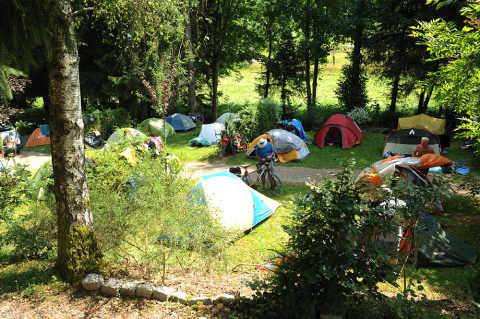 In addition, all of our campsites are professionally run with hot showers and usually near a town so people can check out the local attractions. In Eastern Europe, where this level of camping does not exist, we stay in hotels/hostels that allow us an opportunity to experience the local community. The hoteliers tend to be very proud of these towns and wish nothing more than for you to head out on your bike with a warm feeling in your heart for their hospitality.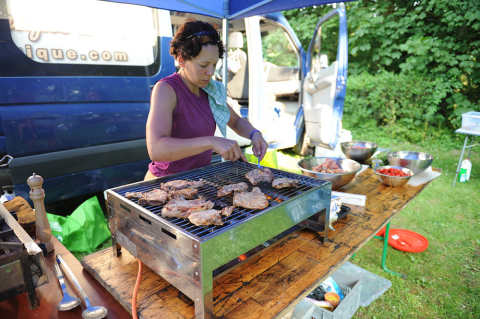 Sampling the local food and drink along the way is another highlight for anyone cycling across Europe. From French pastries, to German sausages: from Viennese cream cakes to Turkish kebabs and coffee: the choice is endless. The Orient Express provides riders with an experienced and enthusiatic chef who will lovingly prepare 36 delicious and nutritious camp dinners and breakfasts using as many local and seasonal ingredients as possible. Riders will also enjoy 43 restaurant meals. In 2015 we have included breakfasts on all rest days. On rest days and on riding days leading into a rest day, dinners are the riders' responsibility, allowing you to seek out and enjoy the wide variety of local cuisines.
Cyclists are already signing up for this legendary route. Prices and dates are now available on our website.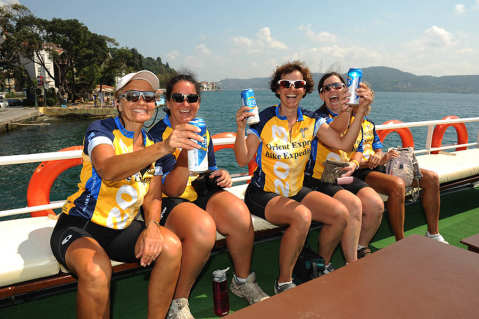 Join them today and cycle Paris to Istanbul in the summer of 2015. Remember – your next opportunity to check this epic adventure off your bucket list will not occur until 2017.