Blog
REGISTER NOW
LOGIN
SIGN UP FOR OUR NEWSLETTER
THE PHOENIX STAGE
As if the Tour d'Afrique is not challenging enough, imagine riding 151 km on a "PHOENIX"!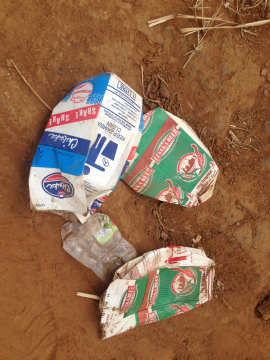 The participants of the 2014 TDA have benefited from our smaller group size.  It makes food and water provisions simpler, campsites more spacious and makes it easier to facilitate extra curricular activities.  Just last week we concluded "Moustache March", an old tour tradition, where the fellas had 30 days to grow their dirtiest stash for the chance to win a warm carton of chabuku shake shake.  Next week we are hoping to launch a new tradition, "the Phoenix Stage".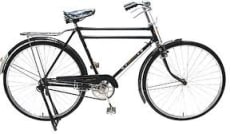 For those of you who are not in the know, the "PHOENIX", is the typical African bicycle, a pure steel frame, with integrated rack and a kickstand that could replace an indoor trainer. They only come in one size but are complete with fenders, reflectors, a bell, pump, tire lever and wrench. Often when we see them on the road they are laden with livestock en route to the market or carrying 50 kg's of charcoal, an entire family and their dirty laundry.  They are not built for speed, they are built to be bombproof, and a few of our intrepid riders have volunteered to saddle up to these beastly cycles for the final 151 km of rolling hills leading us to Victoria Falls.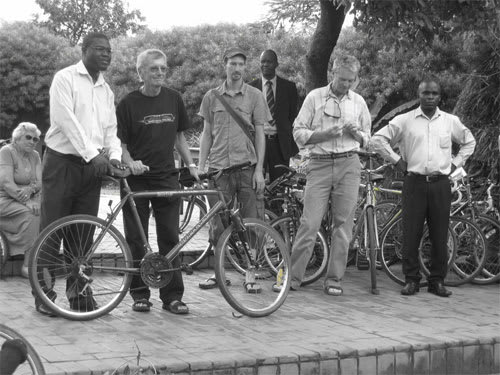 In the past decade working with TDA has allowed me to explore some of the most spectacular and remote corners of this planet, but of all my accomplishments the one I am most proud of is my involvement with the Tour d'Afrique Foundation.  Since the inception of this two wheeled African adventure, the organization has been donating bicycles to health care workers, aid agencies, educational programs and community services.  Transportation of people and goods is a monumental challenge for developing nations.  The rapidly depleting fossil fuel resources are growing concern for the entire planet.  The bicycle is the solution.  We may act as role models showing the Western World that you can travel anywhere by bike, but being here we also learn that the bike is far more than an instrument of sport or recreation.  One of our recipients at the donation ceremony in Nairobi referred to the bicycle as a "tool of empowerment" for the people of this nation.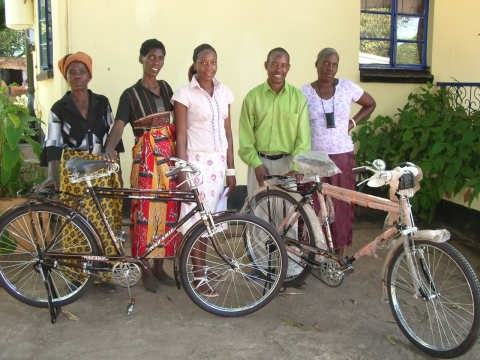 The TDA Foundation donates one bike for each participant of the tour but also provides our clients with the opportunity to conduct their own fundraising campaigns to increase the number of bikes we give away. Through the efforts of our participants, and by the conclusion of this tour, TDA will have donated more than 2000 bicycles to Africa since they started riding Cairo to Cape Town in 2003.  This is a highly effective charitable initiative, as the money raised directly purchases bikes and puts them in the hands of those in need without having to support the overhead and administration costs of larger organizations. It is truly heartfelt when recipients of bicycles from previous years attend our donation ceremonies and share stories of how their bike has improved the quality of life for themselves and those around them.
But in all these years no one has ever attempted to ride one of these bikes… until now!  Our next donation ceremony will be held in Livingstone, Zambia in three days.  With the contributions from this year's participants we will have 16 additional bikes to give away.  The riders will pedal these bikes 151 km to arrive at the ceremony.  The distance is long, the terrain is hilly and riding a "PHOENIX" could potentially make this the most difficult stage of the TDA… ever!
Wish us luck.
OFFICIAL PHOENIX  STAGE RACE RULES:
– helmets are mandatory
– this will count as non race day in the overall tda 2014 race standings
– prizes will be given to the fastest male and female to complete the stage solo
– a prize will be given for the fastest relay team to complete the stage (some riders split the cost of the bike and one team member will ride camp to lunch and the other from lunch to camp)
– a prize will be given for the rider who arrives in camp with the most impressive cargo strapped to their bike
– modifications that add technical advantage (spd pedals, personal saddles, etc.) are not allowed
– additions of local bike accessories (mirrors, tassles, streamers, seat covers, horns) are encouraged