Blog
REGISTER NOW
LOGIN
SIGN UP FOR OUR NEWSLETTER
Zambian 'Shake, shake'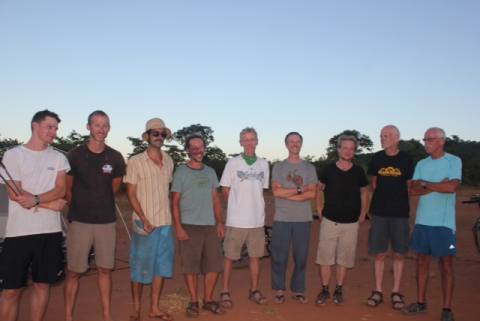 I think I've said this about at least two other countries, but so far, Zambia is my favorite. Every riding day has consisted of rolling hills set against a backdrop of green trees and tall, waving grass. The landscape and terrain reminds me a bit of cycling back home in Central Pennsylvania (other than the banana trees and small huts mixed in). We spent a night on the scenic Luangwa River followed by a bit of hat shopping in the adjacent village. There were hundreds of straw hats in all sizes and styles. For just about $1 you could have new and fashionable headwear. There has also been tons of colorful fabrics for sale in all the little shops and I think Gillian and I are in an unofficial buying contest. I'm not sure if there's a winner, unless the prize goes to whoever has the most African currency invested in fabric…or the most crowded locker.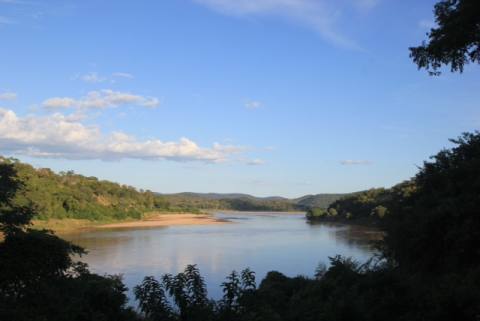 The people in Zambia are super friendly and it's impossible to ride by a group of kids without hearing 10 enthusiastic rounds of "how are you?!" There are also many wishes of "safe journey" as we pass by. I start off every new country by buying local SIM cards for myself and the rest of the staff. This creates a great opportunity for me to interact with local shop owners. In Kenya, the SIM card registration process took so long the shop owner let me sit in the back with him so I could relax. The Zambian shop owner was just as hospitable and I was offered a portion of his tiny kiosk to escape the sun. We chatted about the cost of living in the United States, how many tribes there are in Zambia (72!) and our experience so far touring Africa by bike.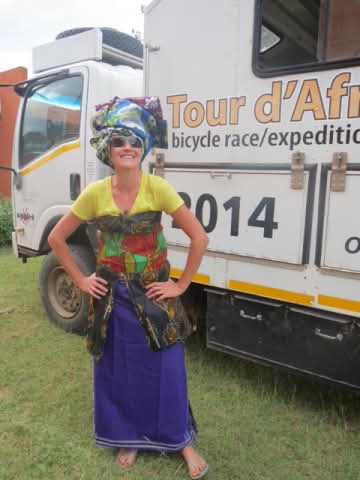 This past month brought on the growing of interesting and impressive facial hair for our Mustache March competition. Hannah and I judged the contestants last night and hopefully most will shave their creations soon. The winners were awarded small bottles of liquor and 'shake, shake' which is a fermented maize drink. Fermented maize cocktail, anyone? Also, going on this week were a number of April Fool's jokes – my favorite being Jill attaching a stage win plate to her bike as she's a pretty leisurely rider like myself. Hope it didn't ruffle too many feathers among the racers! Now we are off to enjoy a rest day in the capital city of Lusaka followed by the much anticipated break in Victoria Falls!