Blog
REGISTER NOW
LOGIN
SIGN UP FOR OUR NEWSLETTER
Summing up the Jade Road #SR2014
The afternoons were hot so many of the riders set out as early as they could
Averaging a mean 128.5 kilometres per day, the Jade Road section from Shanghai to Xiàn has given the Silk Route Expedition 2014 one hell of an exciting start. From the first day of weaving our way around Shanghai's never-ending colossal skyscrapers to negotiating our bikes along tiny country roads surrounded by micro farms, to finally conquering our first serious rolling hills of the trip, the Jade Road has kept the Silk Route riders on their toes at all times!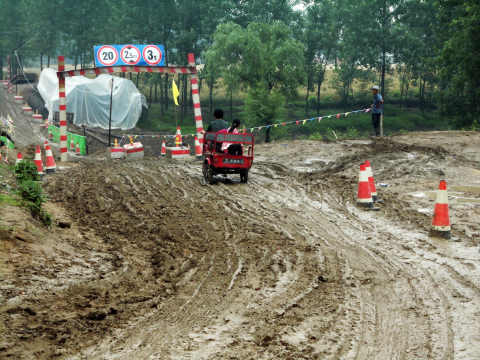 For those who rocked up in Shanghai, took one look at the other riders' equipment and thought "I need more inner tubes/spare tyres/cycling jerseys etc…", Shanghai couldn't have been a better place to start with an abundance of Trek and Giant stores coupled with plenty of outdoors sports stores.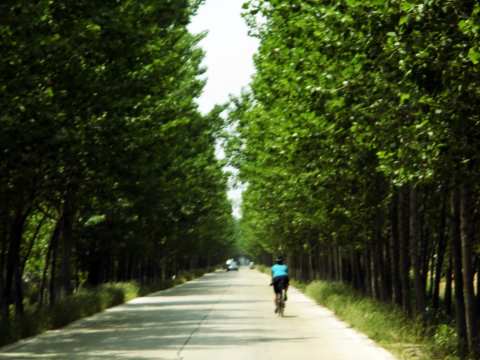 With an initial group of 24 riders, it didn't take long for the riders to get familiar with each other and work out who cycled at what pace; packs of "cycling buddies" were appearing within days!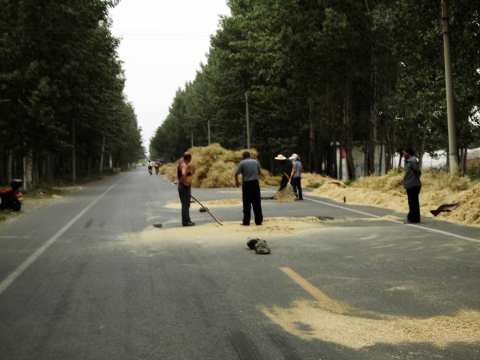 Although we were out of Shanghai by the end of the first day's riding, the next few days showed us how much of densely populated Eastern China lives; with 94% of the population inhabiting 46% of the country in the East. It was spectacular to see how the locals managed to squeeze ever last inch of arable land out of their small plots surrounding their houses. For kilometres at a time, one side of the road would be full of crops or drying herbs left out in the sun, while the traffic had to make do with squeezing onto the remaining free side of the road.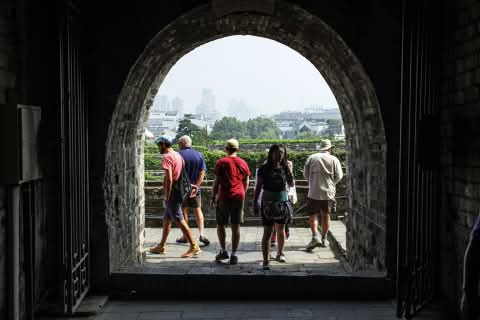 In Nanjing the group was treated to their first opportunity to do some laundry and hunt down any bike parts which were now required. The next six days of cycling only saw one day coming in at less than 130km, so the beers available in the shops surrounding each hotel at the end of every night were well utilised!
Soon before Xi'an we were treated to our first serious hills giving us a teasing taste of things to come. The afternoons were hot so many of the riders set out as early as they could, often finishing lunch as early as 10:30! Such a hard morning paid dividends when arriving at the finish by 13:00 with the whole afternoon ahead to explore the smells and sounds of the buzzing cities that we visited.
In Xi'an there are a total of 12 "Super 8" hotels, meaning that the riders who didn't jot down their notes properly and then asked for help sometimes found themselves arriving at a false finish! Nevertheless, all the riders had completed the Jade Road journey by 4pm on Friday and were soon ready to explore the Bell Tower, the Muslim Quarter and follow their noses to some well deserved food!