Blog
REGISTER NOW
LOGIN
SIGN UP FOR OUR NEWSLETTER
Bike the Baltic now complete.
The first section of the Trans Europa tour is now complete.  Bike the Baltic, from St. Petersburg to Vilnius concluded with a 130km ride yesterday to our hotel in the heart of the old city.  To give a sense of our first section here are 8 interesting events/facts…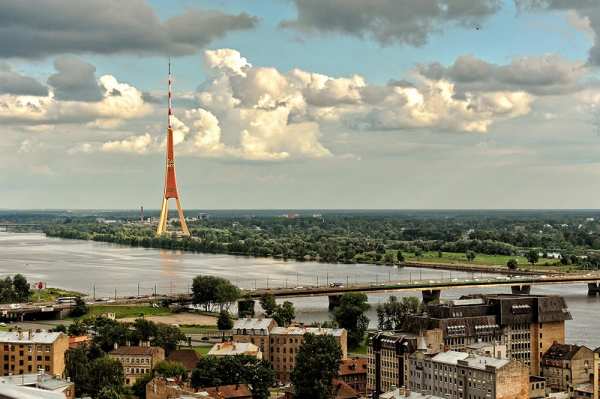 •    When we began the Tour in St. Petersburg the number of daylight hours was 18 ½, on arriving in Vilnius we are now enjoying 16 ½ hours of daylight.  As much as we love daylight those extra 2 hours of darkness make for happier sleeps.
•    Apart from restaurant meals our camp dinners have been;
  Spaghetti Bolognese
  BBQ Chicken with Celery Root and Carrots in Orange sauce with rice.
  Butternut Squash Risotto with Pork Chops
  Gorgonzola Gnocchi with pan fried Salmon
  Tomato Pasta with Turkish Meatballs
  Potato Salad, Beets and Grilled Sausages
  Thai Green Curry with Chicken, Zucchini and Peppers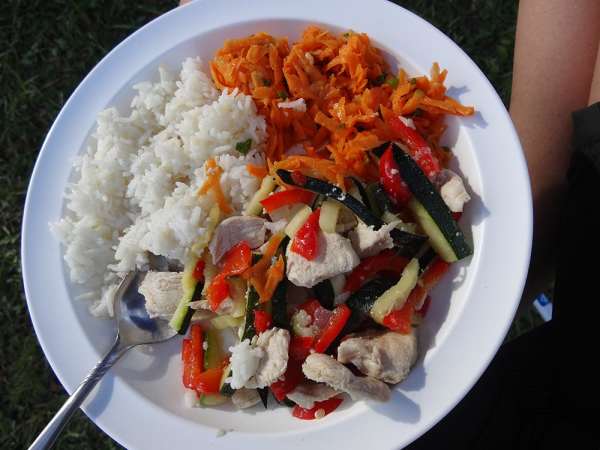 •    The cyclists have covered 1200km, including about 45km of "country roads", our new euphemism for dirt.
•    10 cyclists began the Tour in St. Petersburg, 1 joined in Tallin, 1 joined just south of Riga.  1 cyclist is departing from Vilnius and 2 our joining the Tour here.
•    We had 7 nights of camping during this stretch. 3 of our riders managed to only camp 1 night out of the 7 by finding indoor accommodation at our campsites.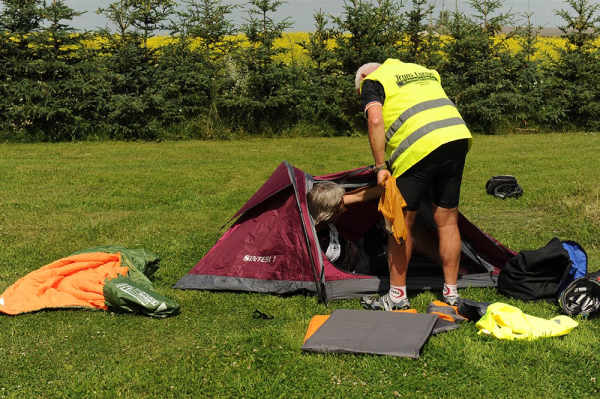 •    We used approximately 30 rolls of flagging tape to mark the turns each day along the route.  For the benefit of the local environment the tape is biodegradable.
•    Amazingly for the Baltic States we did not have any rain during our time on the bikes, and the only rain was some showers one night in Estonia.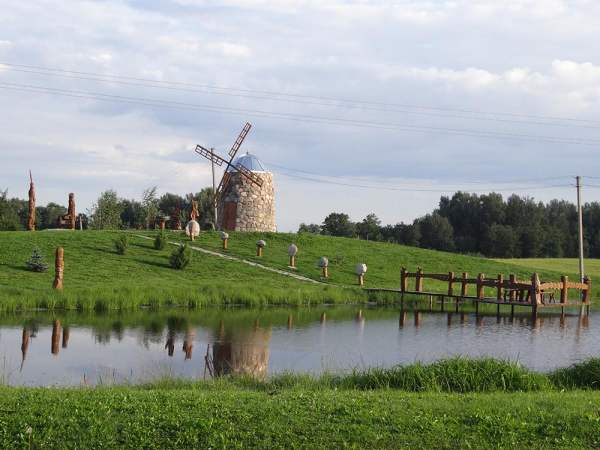 •    We've learned 3 new ways to say hello.  Russian = Privet, Estonian = Tere, and Latvian and Lithuanian = Sveiki
•    In 12 days of cycling only the last 2 days had anything that would qualify as a hill.  The Baltic States provide a great training ground to get ready for the rest of the Tour and the upcoming climbs in the Tatra Mountains of Slovakia.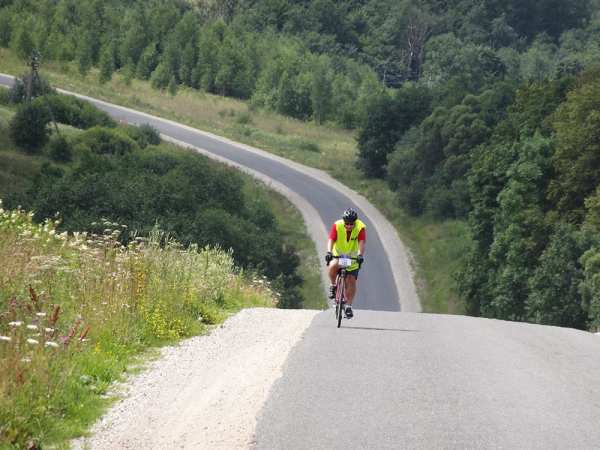 •    We still have 10 more countries to cycle through!