Blog
REGISTER NOW
LOGIN
SIGN UP FOR OUR NEWSLETTER
A look back at the Karakum Crossing section of the 2014 Silk Route
Looking at the different sections of the Silk Route tour, it is easy to suppose that the hottest section of the expedition would be the Sands of Time, when the riders crossed the top of the Taklimakan Desert. The last two weeks, however, as we completed the Karakum Crossing from Dushanbe to Ashgabat via Samarkand and Bukhara, have rarely seen a day below 42°c.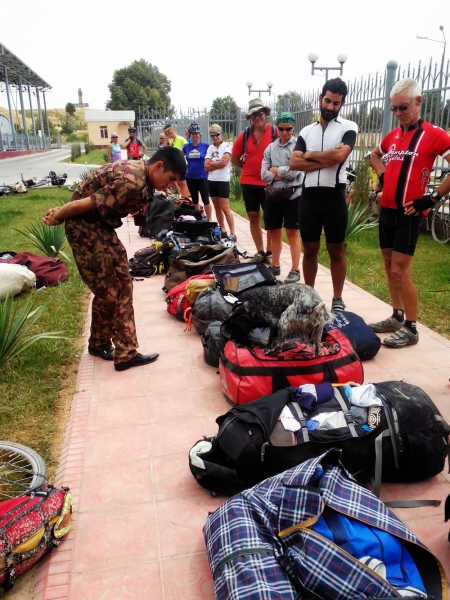 As we tried to enter Uzbekistan we were subjected to 3 hours of standing in the heat while sniffer dogs searched through our bags for prohibited items, much to the amusement of the riders. Once we were finally allowed in we found ourselves in a country seemingly full of yellow hills in every possible direction.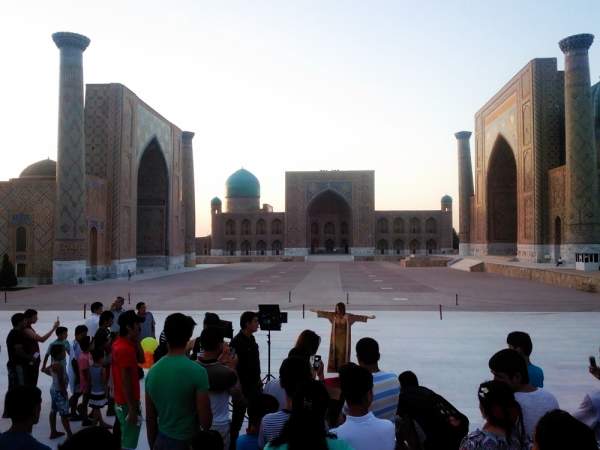 Our first stop in Uzbekistan was in Samarkand, where we stayed in Hotel Asia, just behind one of the most beautiful Madrassas (Islamic school) in the world; Registan. On our first night there much of the Madrassa was closed off to the public as a "very very famous" Uzbek singer was recording a music video with Registan as the backdrop. The next morning, however, we were allowed in to explore the beautiful mosaic walls and gold-leafed decorations.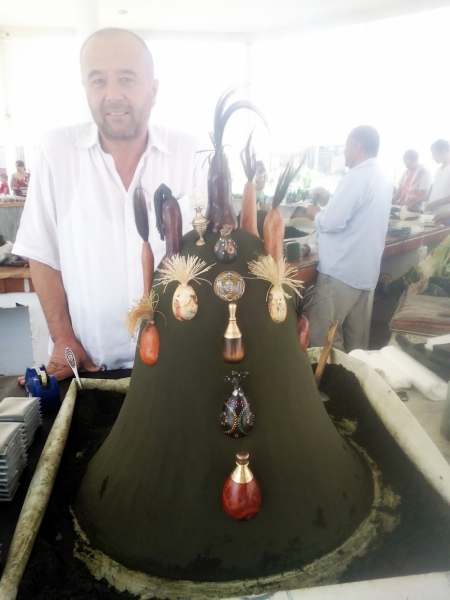 The grand bazaar in Samarkand provided the perfect opportunity for the riders to stock up on nut and dried fruits from the world over, as the Silk Route city sees trade from dozens of country end up on its bustling streets.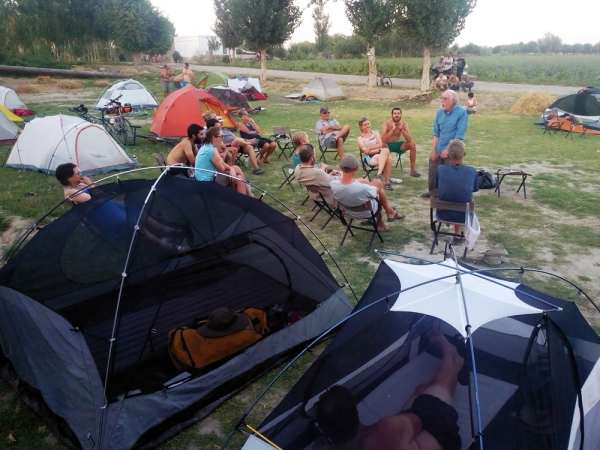 From Hotel Asia in Samarkand we rode our bikes hard and fast to Hotel Asia, Bukhara branch. Bukhara rose to the difficult challenge of being even more than Samarkand, which had previously been most riders' favourite lslamic city.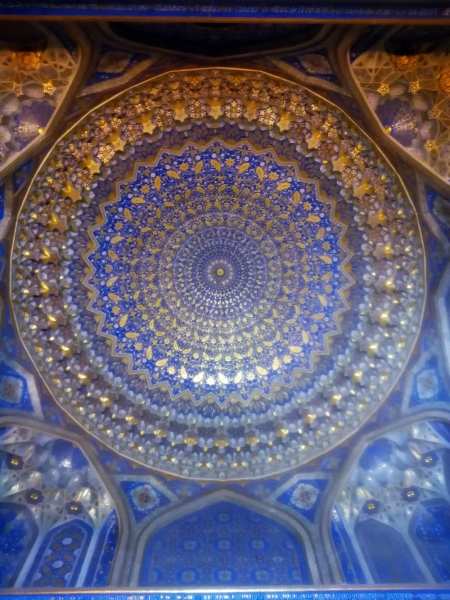 Bukhara was made up of hundreds of light brown buildings, some of which were ancient looking with roughed edges and some which were clearly built in the last ten years yet still fitted in nicely with the historic atmosphere of the city. Some of the riders took the opportunity to buy famous Uzbek carpets to ship home, as there are few places on Earth where such high quality rugs can be bought at such a low price.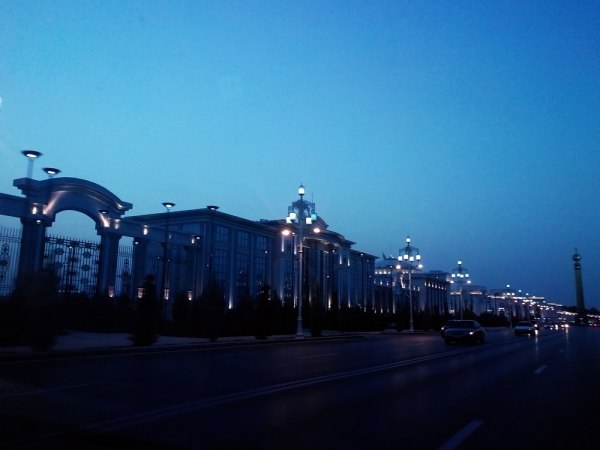 We all had fun with the new language in Uzbekistan as, although Russian is still the second language, Uzbek is a Turkic language unlike Tajik, which is Persian. It's certainly easier to learn words here though as they use the same Roman alphabet that most of us are used to.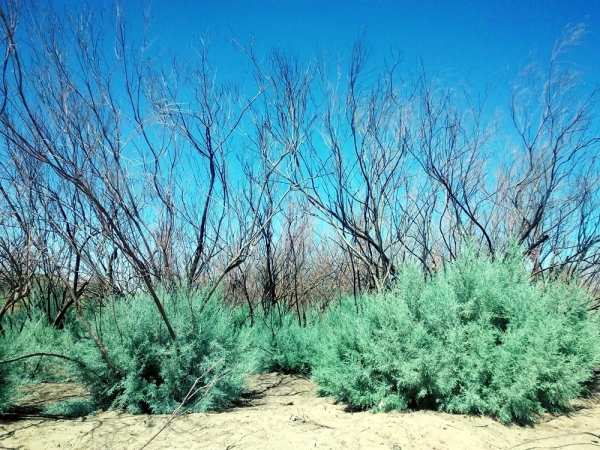 Turkic phrasebooks ready, we left Uzbekistan for Turkmenistan, with the riders really having very little idea of what to expect. For 3 days we crossed the Gyzylgum desert, the most sandy desert yet on this expedition. On our first need we had an unexpected treat in the form of a truck stop with a restaurant and showers, as well as a water supply and plenty of shade for camping (bear in mind it was around 45°c when most of the riders arrived at camp)!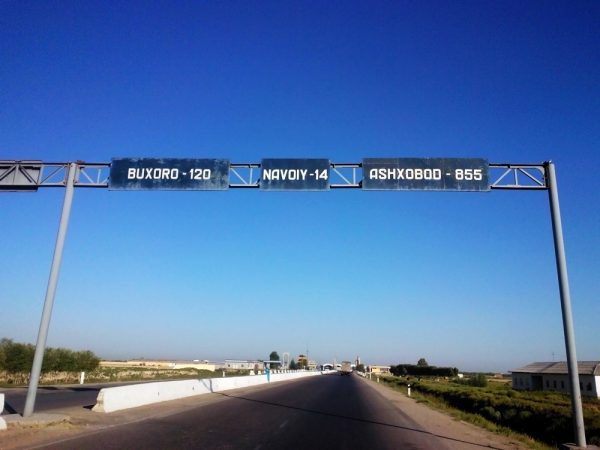 Mary is one of the oddest cities we have ever stayed in. For the three days leading up to it we had been escorted along the roads by several police cars who wanted anything but a foreigner to be injured in their country. Initially, their presence was quite welcomed as they would drive the cars 20 metres behind the last rider in any group and cause all the traffic to pass slowly around them. Sometimes they would even drive ahead to roundabouts and close them off to all traffic until the Silk Route Expedition has passed through!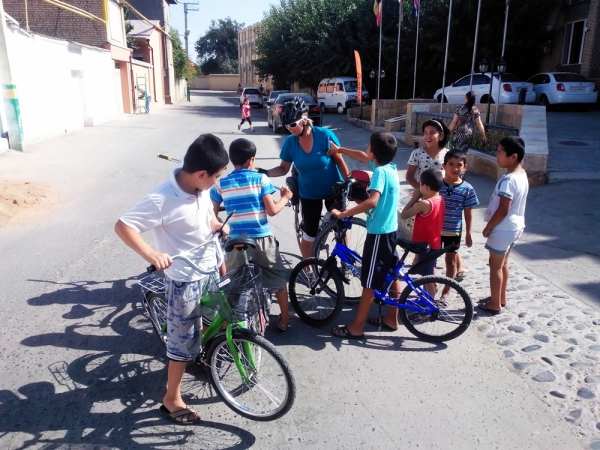 Once in Mary the police presence became slightly more irritating as they initially would not let us leave our hotel without a guide. After one afternoon of soul searching and enjoying each other's company, the police let us free to explore the bazaars and museums that Mary had to offer.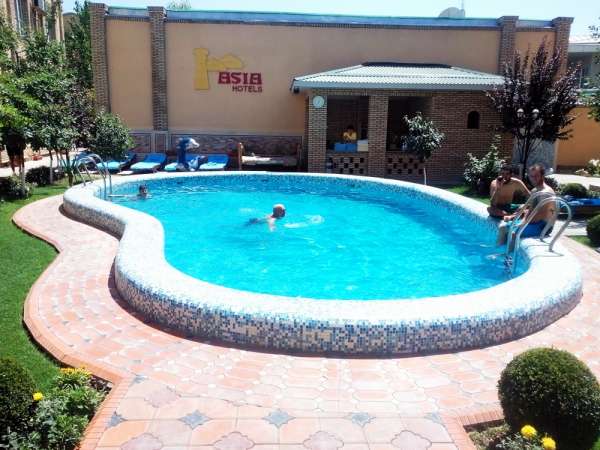 The ride between Mary and Ashgabat was varied, with occasional stretches of new asphalt broken up by long stretches of roads under construction and heavy traffic. This leg was really one of the tough ones that required the riders to dig deep and keep pushing themselves as there was very little to break up the days; we were passing through a desert after all!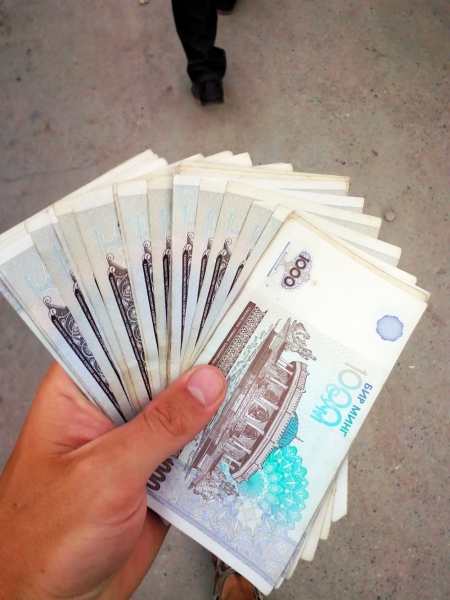 The peculiarity of Mary can only be topped by Ashgabat (and topped it was)! The city is full of high rise marble buildings (most of which are empty inside), the tallest fountain in the world, yet almost no people. Any people we did meet seemed to be very closed off and almost afraid to talk to us. An event/party in our hotel on our final night allowed us to see some of the people who control all of this wealth, as these building and fountains certainly aren't appreciated by most people!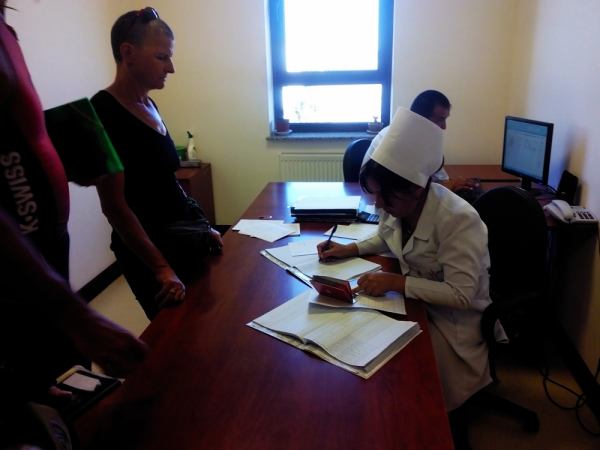 Nevertheless, although Ashgabat is not a city that most of us would choose to live in, we all cherished the opportunity to have a peek at one of the most unbelievable cities in the world!