Blog
REGISTER NOW
LOGIN
SIGN UP FOR OUR NEWSLETTER
A view of Afghanistan
One of the most unique aspects of the Silk Route tour is the opportunity it gives the riders to see countries they would never otherwise see. Never is this truer than for the hundreds of kilometres the riders cycled along the Afghan border.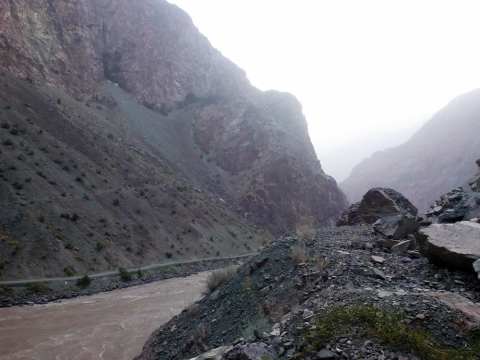 For over 900km the South of Tajikistan is separated from the North of Afghanistan by a river so narrow that it is sometimes possible to throw a stone across (or a pack of opium, as is often the case). Between Khorog and Dushanbe we spent four days trying to keep our eyes on the winding road clinging to the mountainside while being distracted by unrivalled views into the way Afghans live.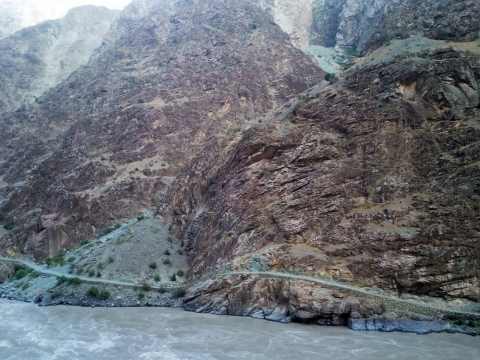 While we were treated to a road the whole way on the Tajik side (although some of the riders would certainly say that "treated" is the wrong word), on the Afghan side, the villages, which sat below tall mountains, were sometimes connected only by skinny footpaths, often wiped out by landslides or requiring walkers to makes leaps of faith across crevasses.
The most interesting observation was how seemingly unchanged many of the villages were. It is true that those villages that had a clear valley leading away from the river to the rest of Afghanistan had electricity and motor bikes, but many other villages were completely isolated and accessible only by foot.

Trying to see where the Afghan foot path found a way along the cliff face kept many of the riders amused for hours on end, with some paths climbing hundreds of metres above the fast flowing river below. At one point the path seemed to disappear into the mountain and emerge again a hundred metres up, as if an internal staircase had been built into the rock.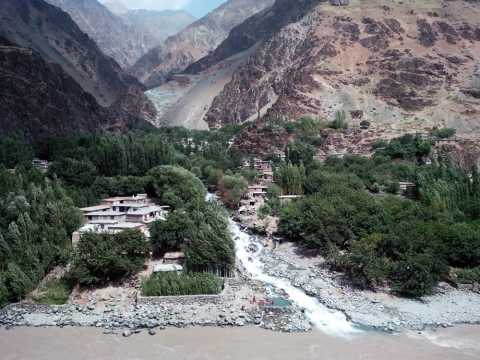 These untouched villages are, of course, still very traditional and conservative. At one staged I watched mothers play in a "swimming pool" made out of rocks next to the river with their naked children. After five minutes of watching, I waved and shouted "Salam, hello"! The reactions of the mothers was almost as much of a shock to me as my presence apparently was to them; the mothers scrambled away from the pool and hid behind rocks, seemingly ashamed for a white man to have seen them in wet clothing.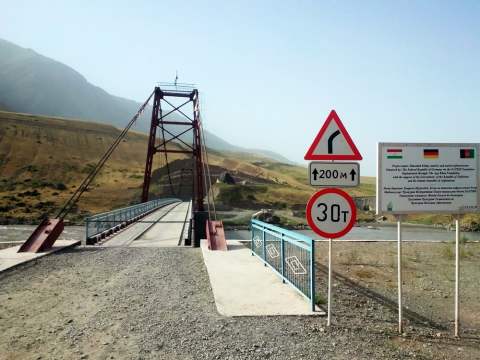 Whatever the reason, gazing into a country for so long can only stir the adventurous traveller within all of us. And who knows, maybe, one day, Tour d'Afrique can be the first company to send a bunch of crazy travellers on their bikes through the Graveyard of Empires!