Blog
REGISTER NOW
LOGIN
SIGN UP FOR OUR NEWSLETTER
Border Crossings
Aside from sourcing water, safe camp sites, suitable roads or enough food for 30 hungry cyclists, one of the greatest logistical challenges of running a cycle tour through 7 countries in Asia is the border crossings between lands renowned for heightened bureaucracy and excessive paranoia of their neighbours.
In the 40°c heat the border guards ordered us to stand out in the sun with both our daily duffel bags and our weekly duffel bags opened at our feet
Legend has it that when exiting China on the Bamboo Road in 2013, the customs official took their jobs so seriously that they even insisted on scanning (airport style) ever single transparent jerry can of water in our vans. With such crazy attention to detail expected again when leaving China, this time for Kyrgyzstan, we had to make sure that the vans contained only the exact items which were documented as coming in with the vehicles when they were shipped to China from Canada.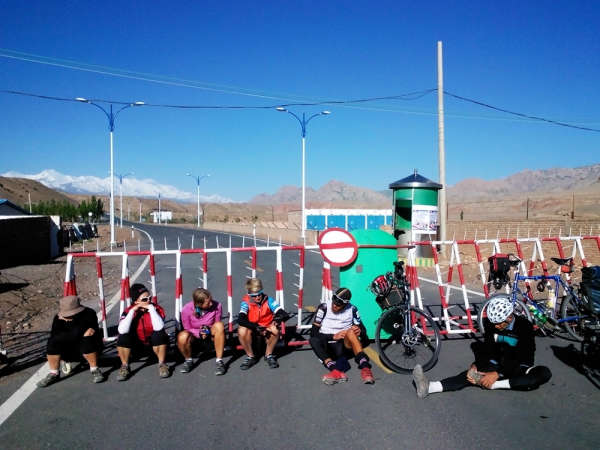 Aside from having to buy more tables (as we had thrown some broken ones away), our lives were made more difficult by the poor inventory making skills of whichever border official was in charge of our vans when they arrived to China. For example, the document relating to our dinner van claimed that we had 50 spare Mercedes air filters amongst our cargo. We had heard of heavy fines of anyone whose current cargo didn't match up to the cargo detailed in the vehicle's inventory, but where on Earth where we supposed to buy 48 (we actually had 2 air filters) in the middle of the Chinese desert? As fate would have, the Chinese didn't actually care about any of the things we had in our vans, which was just as well as the coming borders were going to be a lot more difficult.
The border between Kyrgyzstan and Tajikistan sits at 4,250m above sea level, after a steep climb up a dirt road comprised of several dusty switch backs. Any hold ups at that border can prove more than inconvenient for those not yet acclimatised to the altitude.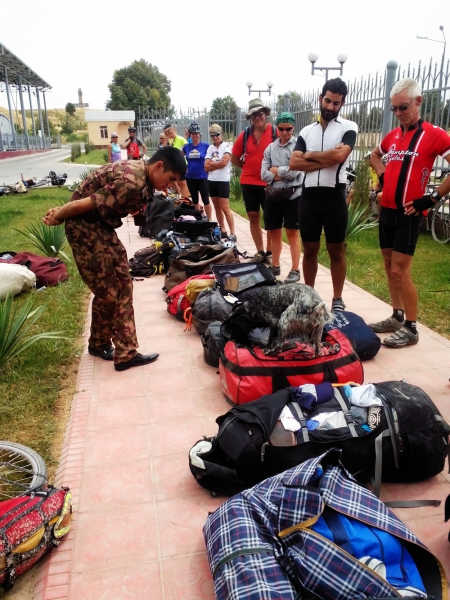 The border between Tajikistan and Uzbekistan was at a much more reasonable altitude, although the process to enter Uzbekistan certainly could not be described as reasonable. In the 40°c heat the border guards ordered us to stand out in the sun with both our daily duffel bags and our weekly duffel bags opened at our feet while three different breeds of sniffer dogs looked for a tennis ball (and presumably drugs) in all of our bags. While this sounds like a tedious procedure, most riders actually enjoyed watching a border collie playfully stick his nose in to their bags looking for the ball (which was in fact behind the border guard's back). This was a brilliant time to play extreme pranks on each other and spread rumours of people putting things in each other's bags.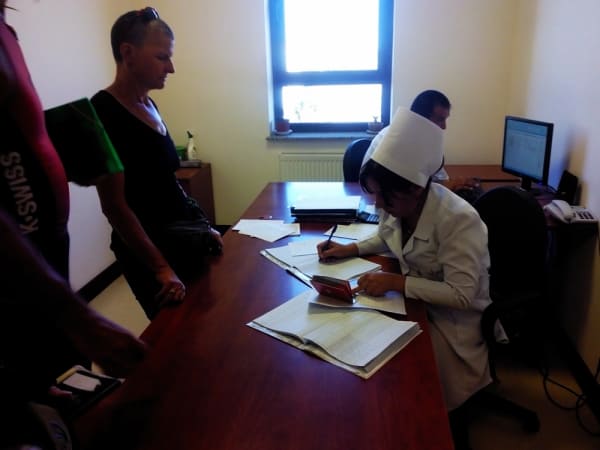 Entering Turkmenistan from Uzbekistan required the riders to form a 25-person line in order to pass all the bags from the back of our vans and into the luggage scanner 30 metres inside the customs hall. After completing a dot-to-dot map of where we intended to drive within Turkmenistan (we would not be allowed to deviate from these roads), we were finally "free" to enter the country whose level of police involvement in every aspect of life must surely be second only to North Korea.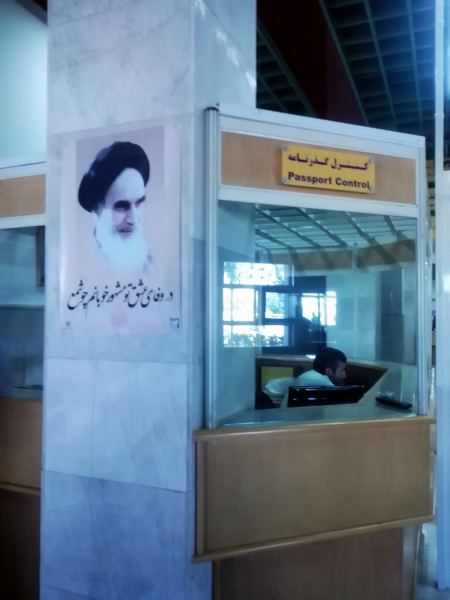 Finally, the crossing from Turkmenistan to Iran would have been the simplest yet had our vehicles not been held at the gates of Iran for close to 7 hours while we waited for a government ministry in Tehran to send a fax to the border police confirming their approval for our vehicles to enter the Islamic Republic.
Now, with only one more border crossing between us and Istanbul, we can safely say that they'll have to throw an awful lot at us to stop us getting in to Turkey, one way or another!