Blog
REGISTER NOW
LOGIN
SIGN UP FOR OUR NEWSLETTER
Dutch cyclists on Koga bikes challenge Africa on the 2015 Tour d'Afrique
Two Dutch cyclists are going to ride the 2015 Tour d'Afrique. Their names are Dick Pater and Jaap Brasser. The 12,000km adventure will depart from Cairo on January 9, 2015 and finish four months later in Capetown, South Africa. Dick and Jaap decided to prepare themselves in order to survive this challenging tour.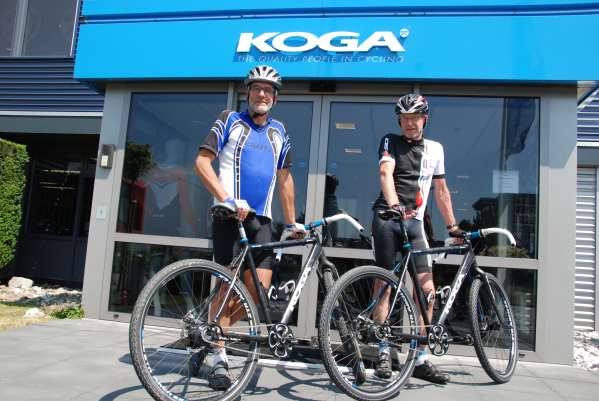 The preparation began two years ago. In the autumn of 2013, Dick and Jaap walked into a bike- and ice-skate shop called  'Sportshop Slikker' and asked them if they could build a bike. The bike had to meet to three requirements: First, the bike has to be solid. Second, the bike has to require little maintenance and lastly, the bike has to be multi-purpose. Ramses Bekkenk (an employee of Slikker  and an off-road rider at the KOGA-KMC-Mitsubishi team) was the perfect man for the job. His connection with the Dutch bike factory KOGA in Heerenveen gave Dick and Jaap the opportunity to complete their plans.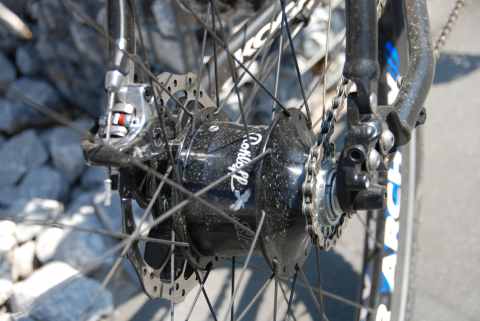 KOGA was really enthusiastic about the plan and put all their enthusiasm into the development and production of the bike. The result – The special Beachracer Rohloff with tubeless Wheel- Tec wheels. On the Ryde Trace rims tubeless Almotion Schwalbe tires (official) are mounted. There are only three Beachracer Rohloff frames built by KOGA, two for the guys and 1 to show at Eurobike.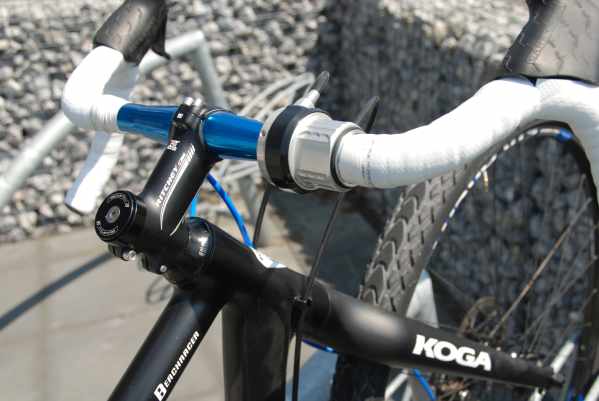 Dick and Jaap are not only going to ride the Tour d'Afrique for themselves. They want to give something to the African communities in the ten countries they will cycle through and will work in cooperation with the organization of the Tour d'Afrique and its Foundation
More info on their bikes & this project here:
https://www.facebook.com/kogabikes/posts/523956994405933
https://www.facebook.com/KogaMountainbiketeam/posts/323447897820582