Blog
REGISTER NOW
LOGIN
SIGN UP FOR OUR NEWSLETTER
Is this the way to start a 4 month expedition?
We were, however, then rewarded by a spectacular view of Lake Toba
Now I ask you – if you plan a 93 stage, 4 month bicycle expedition that includes all sorts of physical and mental challenges – is it really a good idea to start this journey with two perfect days of cycling? Gorgeous scenery, limited traffic and ending in one of the most amazing places in the world – Lake Toba? And then schedule a rest day? Really! I mean it will inevitably be all downhill (no pun intended) from now on. Yes, the the first ever Trans-Oceania Bicycle Expedition from Medan, Sumatra to Sydney, Australia is off to a great start.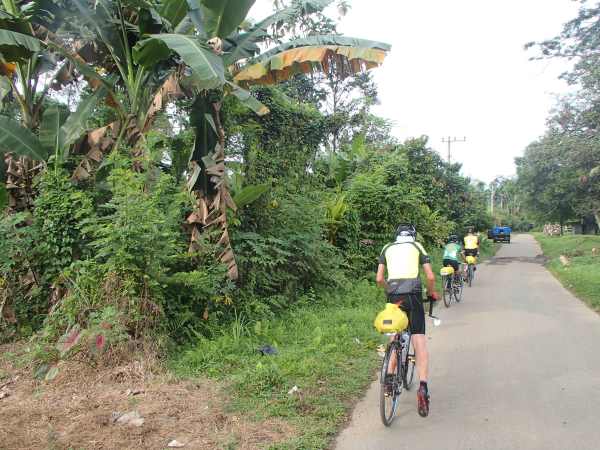 The first day we began from a lovely hotel situated on the outskirts of Medan. After a few short kilometres the traffic died down and we were pedaling through small villages and getting our first taste of Sumatran life in the country side. The road was rough, but the scenery more than made up for it.
Shortly thereafter we took a left turn at a T-junction and found ourselves on a nicely paved road with increased traffic and began a serious climb. The incline got everyone's heart pumping – from the superb climbers to the stragglers like myself. The lunch stop finally emerged after a 1000 meter elevation gain (or was it 1500) at the 45kms mark. Thankfully, the total distance for the day was only 57km.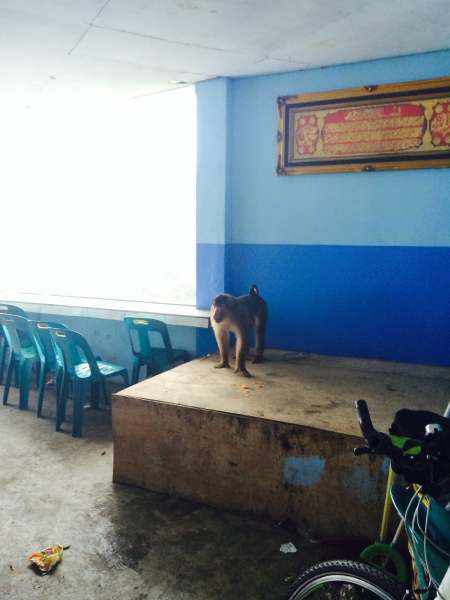 Once lunch was done a torrential tropical storm was unleashed. It was something to see and experience. The riders kept a close eye on one clever monkey, who has already managed to steal a jug of beer, chuck it down in one shot and then throw the jug with disgust to the ground. After a wait of almost an hour, we cycled to another lovely hotel – our home for the night.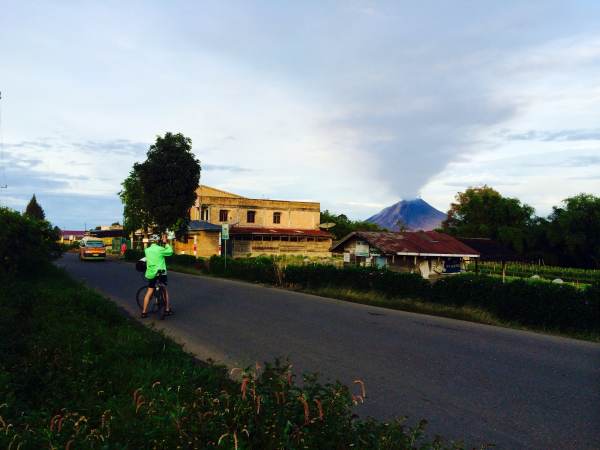 The next day an early morning start rewarded us, not only with no traffic, but some extraordinary view of two volcanos – one of them was smoking which created a magnificent steam cloud above its crown. From there on, it only got better. A good road, no traffic and, after lunch at 70km, another challenging climb. We were, however, then rewarded by a spectacular view of Lake Toba, the largest lake in South-East Asia. It covers 1700 square kilometres and reaches a depth of 570 metres and was created by perhaps the biggest volcanic erruption ever about 70 millions years ago. According to some scientists, this event just about eliminated early mankind.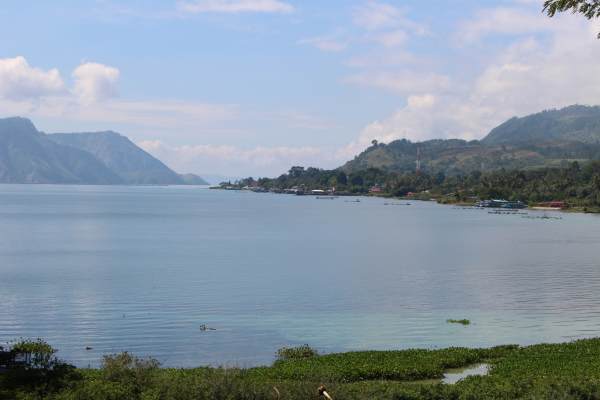 How do you describe the rolling ride along the lake for the next 40km or so until the cyclists arrived in a little port?  A ferry then took them to an island village called Tuk Tuk where they were to stay in a hotel identified by Lonely Planet as the "swankiest accommodation on the island" – and it is not a small island either. I ask you again – is that really the a way to start a 4 month  trip? After all, this is supposed to be a cycling expedition.
Hmmm…looks like tomorrow the real work begins…
You can still join in on the fun – either in Indonesia or Australia!