Blog
REGISTER NOW
LOGIN
SIGN UP FOR OUR NEWSLETTER
A Cyclist's 48 Hours in London
I am in London to show the film about our Cairo to Cape Town cycling expedition. While I was here, I thought I would also get a feel for cycling in the city.
A few hours after arriving, I hopped on a 'Boris Bike' – the London city cycle share program – and pedaled to Mare Street where we would be showing the film. I was impressed with the number of cyclists on the street all all types of bikes and riding style (and fashions) from kitted out racers, fixed geared riders snaking through traffic, to upright cruisers on their way from shopping.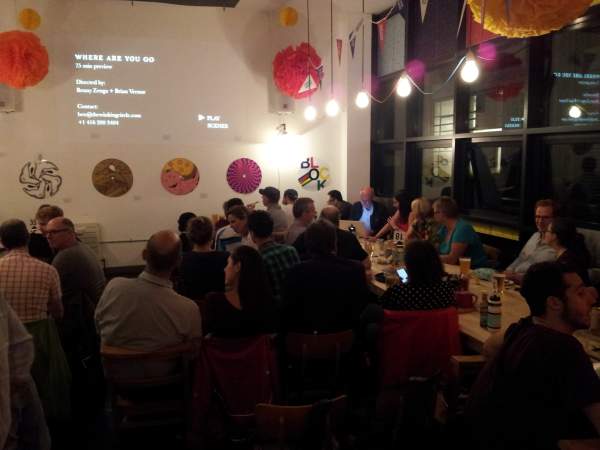 The film was hosted at probably the most ideal location we could have asked for – Look Mum No Hands – in the east end is a cycling themed cafe. They regularly have live viewings of the big European Pro tours and cycling-related films such as ours. The sounds of clanking beer glasses, cappuccinos being frothed, and lively chatter filled the space. They have a menu and so its a great place for a post-ride beer, or for a casual evening out. For our screening, we had a great crowd of over 70 people who came to find out what the film is all about and to get a grasp of what the Tour d'Afrique is. We had several of our former riders in attendance and I can't thank them enough for helping me to answer questions after the film, and for their enthusiasm with which they described their experience on our tours. Thank you Naomi, John, Lizzy, and Ali (TDA 2013), Ross (TDA 2013), Denise (India 2014), Bob (SR 2012), Mick (OE 2013), Clive (India 2011). Great to see you all again, and I sure we'll cross paths again someday.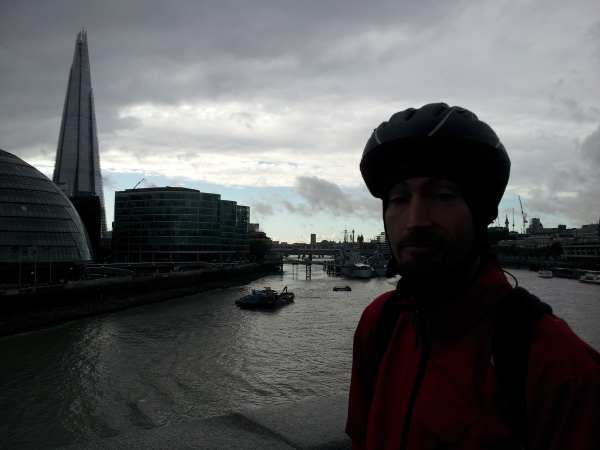 The next day I met up with Matthew who runs Cycle Tours of London  – sightseeing tours of the city, by bicycle. He took me on his East London tour – we crossed the Tower Bridge, pedaled to Borough Market, and down Brick Lane with 'The Shard' stabbing the sky in the distance. Matthew weaved us along side streets and back alleys and we avoided most of London's weekend traffic – but I do think London suffers from a bike lane deficiency just as my own city Toronto does. Maybe this will eventually solve some of their issues. After that I capped off my day with some local craft beer and dinner at another Look Mum No Hands location on Old Street – where they also have a repair shop during the daytime hours. Thank you to Matt and Alex and all the Look Mum No Hands staff who offered their space and help us promote the event. Thanks to Matthew for a great cycle tour of the city – highly recommended.