Blog
REGISTER NOW
LOGIN
SIGN UP FOR OUR NEWSLETTER
Through the Hills of Anatolia to Istanbul and the end of the 2014 Silk Route
The final leg of the Silk Route Expedition 2014 would be celebrated not only as marking the achievement of cycling 12,000km from Shanghai to Istanbul but also for its own sake; not a single rider truly knew just how beautiful the Hills of Anatolia would turn out to be.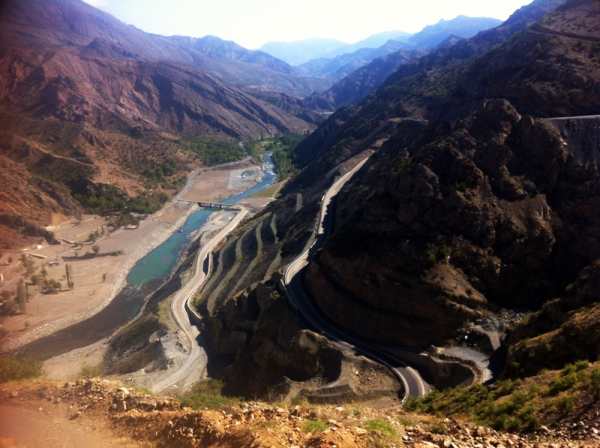 Starting in Kars and heading up onto the beautiful hilly plateaus of Eastern Turkey, sitting just above Kurdistan, the riders quickly got an idea of just how challenging this section could be. Having become quite used to 40° heat on a daily basis for the last two months, it came as a shock to the system when an apparent freak storm rained down on the tour, bringing strong headwinds and torrential rain with it. The hostel camping that night in Yusufeli provided an opportunity for the riders to dry their clothes off and get warm again for what we all knew could be another hard day tomorrow.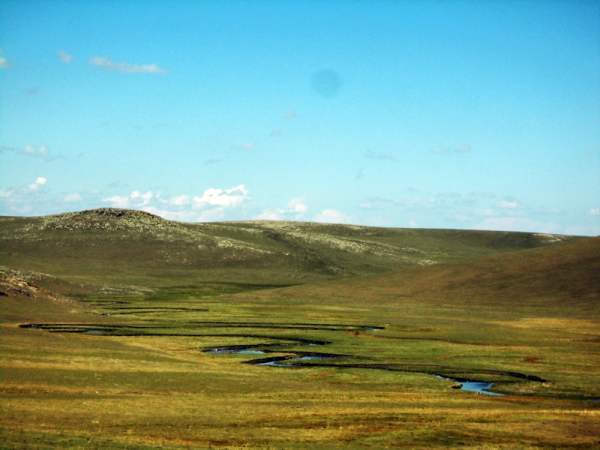 Over the next 3 days, it seemed as if every road we rode on had in some way been altered for the sake of the 13 new dams that were being built in this region. Either the road strayed from the course plotted on the map and ended up in an entirely new valley, or we would be forced to climb 10 unforeseen switchbacks to ride over a new dam as the road from 2 years ago was now 40 metres under water.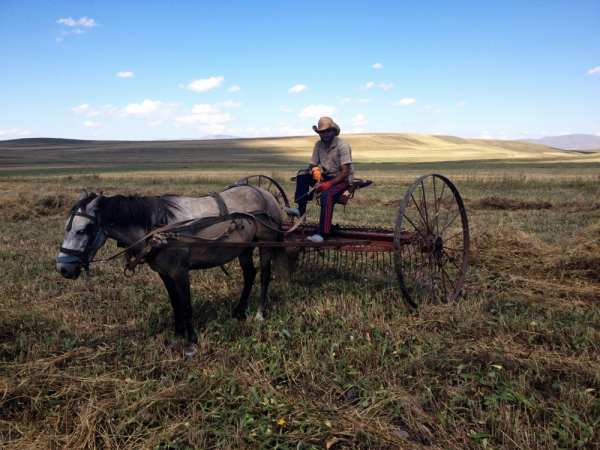 From Kars we rode for 7 days without resting, our longest stretch since we started the Pamir Highway – how long ago that feels now! It is truly hard to describe just what a brilliant route through Turkey we took. All the cycling on the Silk Route tour takes in marvellous scenery, but in many places we have little choice as to which road the riders can take. The same is not true for Turkey. Being more developed and evenly populated than the other 6 countries we had passed through so far, Turkey allowed us to choose from thousands of small yet well paved back roads that gave us a chance to glimpse in to the lives of the Turks who live in these rural lands.
Amasya, our first rest day town in this section, is a beautiful old town set along a river in a deep mountain gorge. With its ancient wooden buildings and bustling cafes it really was one of the riders' all-time favourite rest days.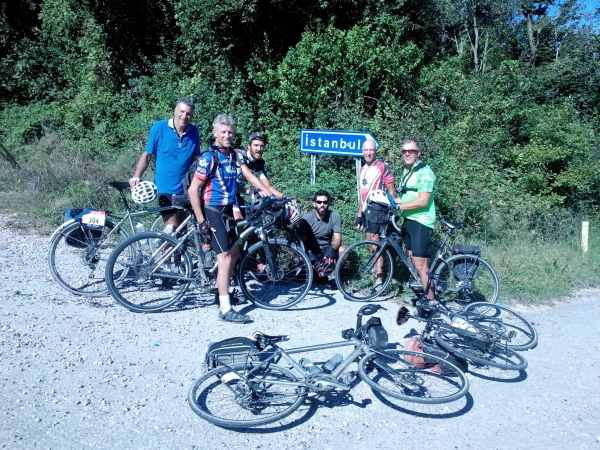 As we left Amasya, it started to dawn on all of us that we only had 7 days of riding left and would soon have to try and remember how we lived before we hopped on our saddles 4 and a half months ago. Far from a feeling of sadness, the mood and atmosphere amongst the riders and staff soon turned to one of jubilation; not to celebrate going home but to marvel in the fact that we were about to achieve an almighty accomplishment, a true social experiment putting all aspects of the human psyche and physical ability to the test over a gruelling yet fascinating 12,000km.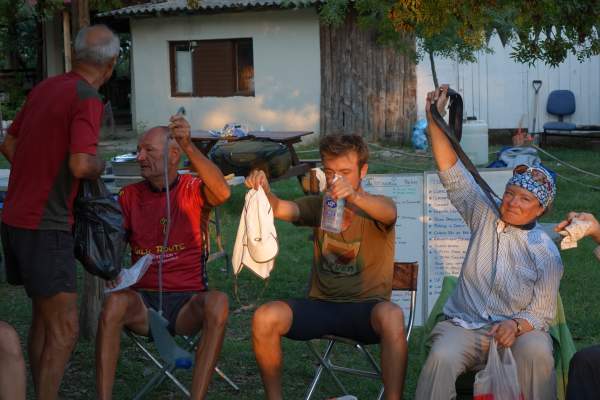 The difference was clear to see in those last day, with many of the riders who would normally get to camp first appearing at camp only moments before dinner, having realised that time on the bike was running out and stopping to have more cokes and ice creams and enjoy each other's company for one last week.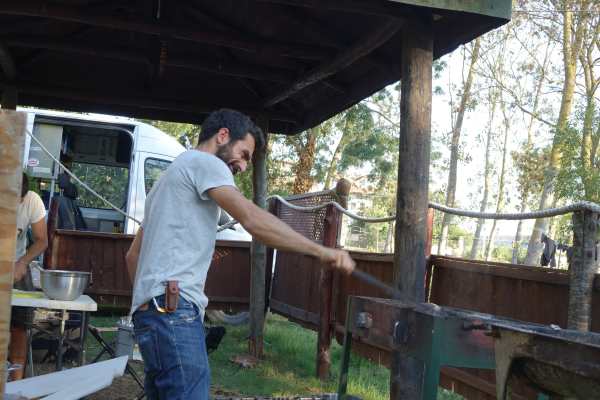 Yanez, our Superman of a chef, put on an amazing last barbeque supper with steak and fish at our final camp, before Sharita handed out a personalised, often comical award for all of the riders. The final day into Istanbul was full of excitement and emotion. The riders stopped 7km before getting to the hotel to pose for a group photo and ride in a convoy to the city centre, all while donning their new Silk Route Expedition 2014 cycling Jerseys.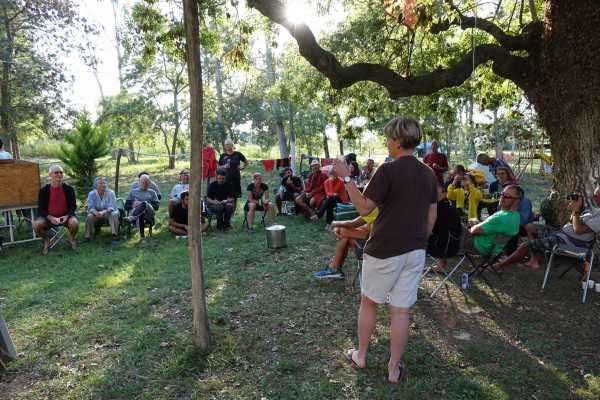 There was even a rare sighting of our Tour Director, Sharita, hopping on a bike to finish the tour off alongside the 30 or so riders.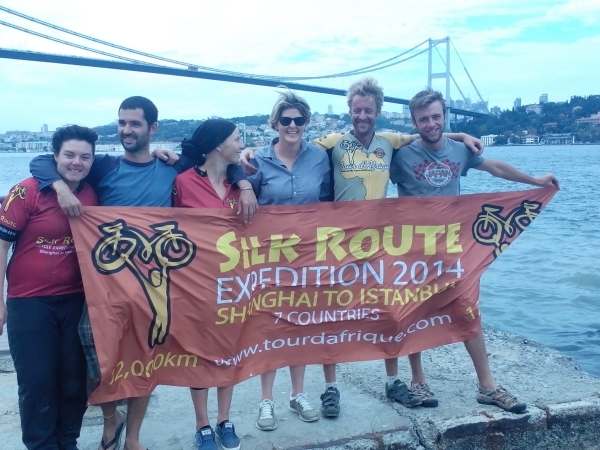 Once at the hotel we had a celebration of drinks and snacks, while some riders saw their partners for the first time since May and others were lucky enough to be thrown in the pool by their over-excited cycling buddies!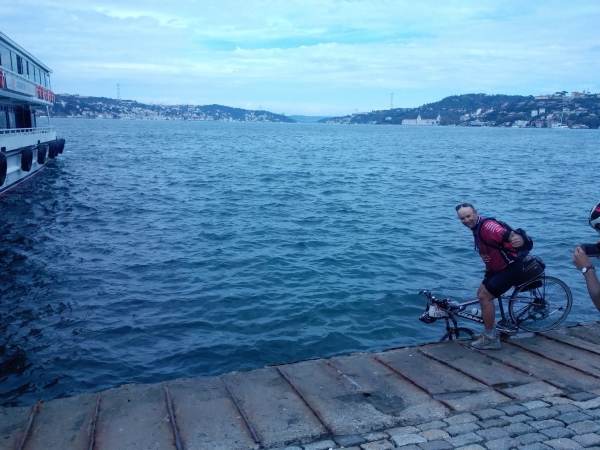 Four riders made EFI from Shanghai to Istanbul; Don, Frosty, Gary and Colin, clocking up a total of 12,504km! Congratulations to all of the riders for completing what will go down in history as one of Tour d'Afrique's hardest ever tours!