Blog
REGISTER NOW
LOGIN
SIGN UP FOR OUR NEWSLETTER
Why I am going to miss Indonesia
Finally, after two months of culture shock and exposure I had felt that I had adjusted to Indonesian-living. I'd adjusted to the insane (yes, I'm not using this as a phrase of speech, I actually mean insane) pace of the biking here. And then, incredibly, we were in East Timor's capital Dili and on a flight across the Timor Sea to Australia. Here's a quick look back at what I am going to miss about Indonesia, my temporary home for the past 2 months…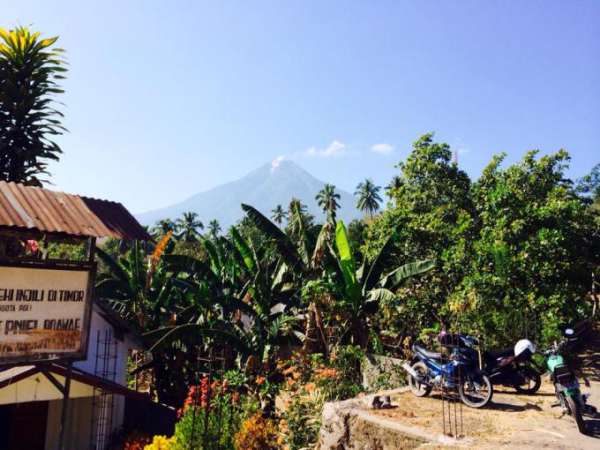 This tour is mostly composed of previous TDA clients, who, all together have done every TDA tour offered, and according to them this is the hardest tour yet. For almost half of the trip this has been an off-road, you-need-a-mountain-bike tour. Similarly, we have done crazy climbing, sometimes on roads that are composed of loose rocks with elevation grades reaching 30-40%. The highest recorded by a rider with a Garmin GPS device was up to the mid-fifties. (That means you have to walk up your bike… or otherwise risk of falling backwards). Not only is the climbing steep, but since these are Indonesian roads, they are not necessarily constructed in an efficient format. In Sumatra and Java, a lot of the climbing occurred on these endless rolling roads. You would go up and down crazy steep hills– it was like riding a rollercoaster on your bike, except if you aren't able to maintain the momentum from that 100m hill you just climbed, you are going to be really struggling up that next super-steep hill. Usually, an average day includes about 1,000 meters (about 3,000 ft.) of climbing. Our biggest day of climbing was this past week in Flores, it was 3,000 meters of climbing. So yes, insane. However, I think we are used to that by now.
These are some of the things I've come to accept or understand on this Trans-Oceania, Indonesia section of the tour:
1. Toilets are a luxury. Did you know that most of the world uses a variation of our modern toilets called a squat toilet? It's very different…2. Toilet paper is a luxury. Better carry some with you.
3. Soap is a luxury… really better carry it with you, the hotel may or may not supply it.
4. Towels are also luxury. Don't expect that dingy motel we are staying in to give you one. Anyways, would you really want to use it if they gave one to you?
5. Showers are a luxury. Mostly, here we use "Bucket Showers".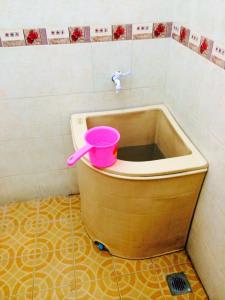 6. There are places we will stay that do not have sheets. Only a bed cover. You may question if that bed cover is actually clean. You were smart if you brought a silk liner to sleep with. Sarongs can be used as covers as well.
7. Cold drinks are a luxury. However, if you are dedicated enough you may luck out and find a refrigerator in one of those wooden huts along the road in the Indonesia backcountry.
8. Expect that there will be around 1,000 meters of climbing a day. Accept that you will struggle and question your sanity as you sweat your way up that hill. You can probably still do it.
9. Just because the road is on our route today, does not mean it is actually bike-able. We've all employed the push your bike strategy at one point or another. Sometimes it is actually faster than biking.
10. Coca-Cola is good for you. Drinking 2 (or 3) Cokes a day keeps the vans away (dehydration).
11. Salt is good for you. Put salt on everything. Your watermelon, your peanut butter and jelly sandwich, your cookies, and even put it in your water (recommended by Henry: put it into your Coca-Cola drink).
12. Expect that we will be served rice, noodles and meat for breakfast. "Breakfast food" is a western invention, and therefore a luxury on this trip.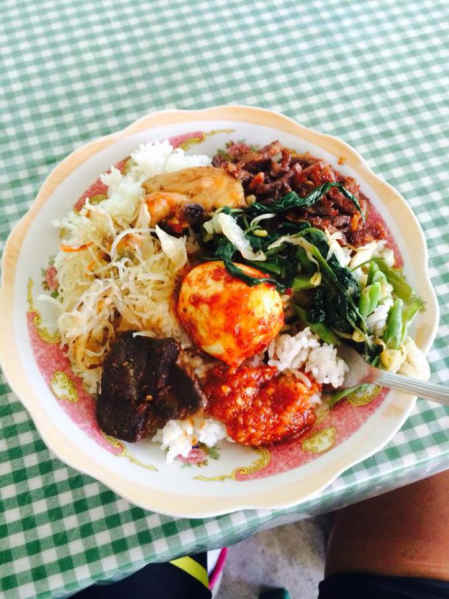 13. Air conditioning? In this 35-40° C weather? That's a luxury as well. Hope for a fan in your room.
14. Oh, its only 20 kilometers away? That's nothing! Today is only 110 km? Cake.
15. Sleep with bug spray on or don't sleep at all.
16. Your bike = your life. Take care of it, or pay the consequences.
17. Sleeping in on a rest day = sleeping until 6:30 a.m. Really sleeping in = sleeping until 7:30 a.m.
18. Get used to existing in a constant state of sweat.
19. You will have at least a couple sleepless nights of food poisoning. At least. Henry's advice? Go for the local food, "you'll get sick eventually," so you might as well be adventurous about it.
20. Talking about your digestion is normal. (And not only because this is a group composed of many 60+ year olds.) (This has to do with the food poisoning… I'm hoping this does not continue in Australia).
21. Rest days are there because you'll need rest after a week of 140km rides. You may not be able to go see every colored lake or whatever. That's ok.
22. Expect awful sun-tans. i.e. cycling shorts tans (mid-thighs everybody), cycling shirts tans, cycling glove tans, cycling sun-glasses tans…
Its been an interesting ride (haha) getting used to these norms. And although a lot of these things were hard to get used to, there are many things that I'm really going to struggle to live without:
1. Indonesia is an agricultural heaven. We have access to tons of fresh fruits and vegetables everywhere. Basically, wherever you go you can order a freshly squeezed fresh-fruit drink. It's heaven.
2. It's always good weather for the beach.
3. The Indian Ocean is stunning, not too cold, and clear. A lot of the time you'll find you have the beach to yourself.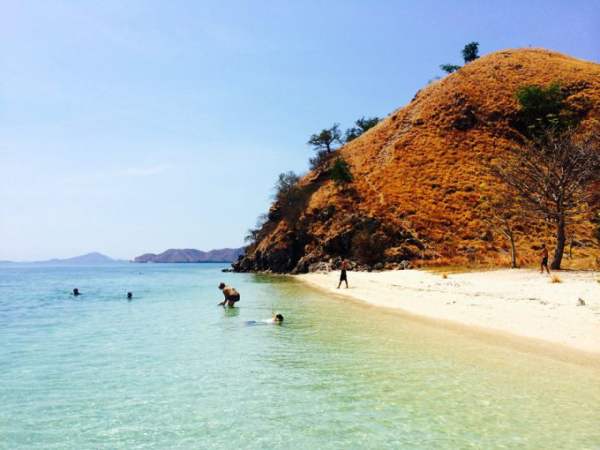 4. It's insanely cheap here. Eat locally at a warung and you'll eat well for under $2. Eat at a fancy-tourist-restaurant (a standard one… not the super rip-offs –you can still find European-prices if you want) restaurant and you'll still probably only pay under $7. I stayed at a nice and city-central hotel for $20 a night in Ubud, which is a popular tourist destination. My hostel in Kuta was even less (and it was a really nice hostel: Jacuzzi & breakfast included).
5. The people here are sooo wonderfully sweet and kind. Mostly, we've had only friendly encounters while riding. Sometimes too friendly… after 100 kilometers you start to wish that every single local didn't yell out "Hello Mister!" as you pass by because your voice is getting weary from responding "Hello!" every 100 meters. Similarly, its very hard to find any restaurant, or hotel with bad service. It simply does not exist.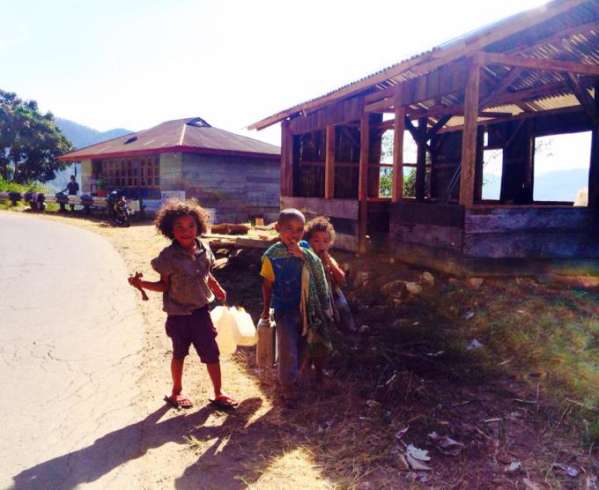 6. You can sit on the floor of restaurants to eat. This is really fun. They have cushions and you can lie back as if sitting in bed.
7. The food here is really good. Tons of surprising flavors. Its full of spices and flavor. Indonesians don't eat bland food. Our drivers, for example, have been very disappointed (and disgusted) by our lunches (sandwiches, p.b. &j.).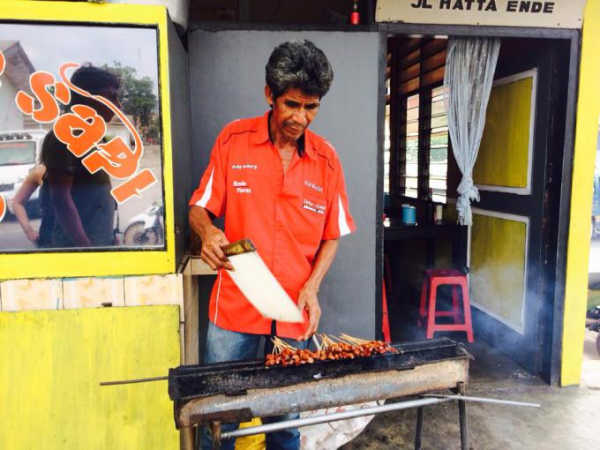 8. We are in an island paradise. Indonesia is stunning, downright breathtaking to ride (and not only because of all the steep climbs ha. ha.). Oh its mountainous, covered with many active volcano peaks, but this means gorgeous vistas at every turn. It's lush and fertile. Beautiful valleys covered with rice paddies… gorgeous beaches with the clear blue water of the Indian Ocean… rugged mountains covered with jungle… its really, really amazing.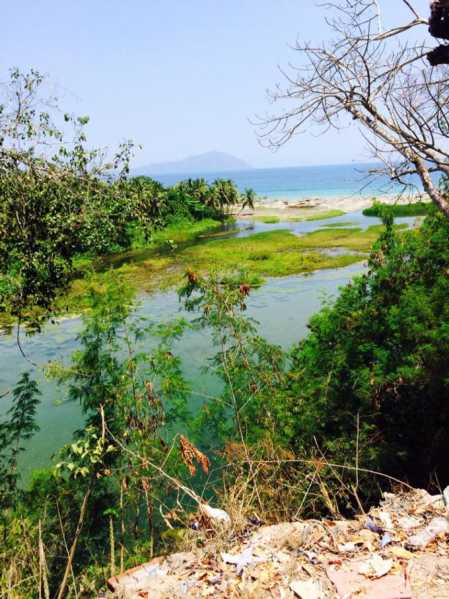 9. We are in a largely undiscovered island paradise. Although sometimes this means sub-standard conditions (although for the most part it does not), this means that all these gorgeous adventures and places aren't overloaded with the annoying and disruptive masses of tourists you'll find in other paradises.
10. Back to number one, because this deserves its own bullet point: FRESH COCONUTS. Anywhere. When we were riding along the coast, we would buy them fresh off of the trees and then machete them open at lunch everyday. You know how everyone in the states is obsessed with drinking those coconut milks after they workout since its super hydrating and has lots of protein etc…? We would finish riding 80 kilometers and get greeted at the lunch truck with a fresh one. And afterwards you can slice it open to eat the meat. Yea. It's awesome.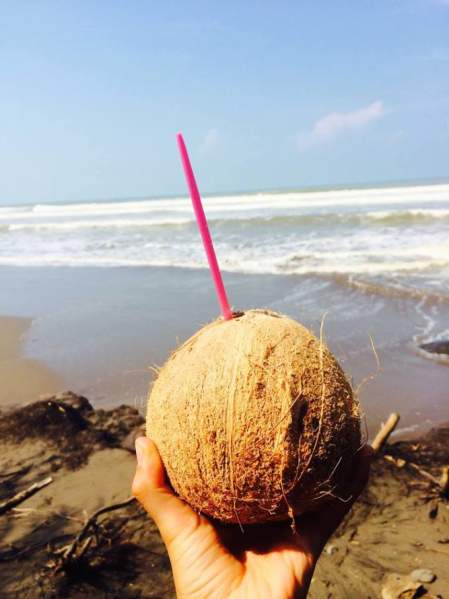 11. The drivers here are nicer to cyclists on the road than drivers on the road at home. Its true. They respect cyclists, give them space, sometimes words of encouragement, but most importantly, treat them as if they were any other motorized vehicle on the road. In North America it can be downright dangerous biking on the streets simply because you can expect **annoyed** drivers to lash out, cut you off, try to scare you aka try to hit you because they don't believe you should be on the roads. Its messed up. Not in Indonesia.
12. It's a third world country. This means crazy adventures. You can get away with doing anything. For example, today (it's a rest day, we are hanging out in the city of Ende before flying to Timor Island tomorrow) after going to a beach side warung where we bought giant fresh fruit shakes (2 juices = $3) and then going to another warung where we had a delicious lunch of fresh pork saté and rice ($1.80), me, Chelsea and Andreas decided to take a local bus back to our hotel. Mid-way through the ride in this strange vehicle –the local buses here are these tiny and short vans that normal sized people (aka not normal by Indonesian standards) have to crouch to fit inside, that are covered with these crazy decorations and posters of American celebrities (the one we happened to take was decorated with Green Day posters) and also they let us graffiti the inside of the bus with our hashtag #transoceania (it was covered with different people's signatures etc.)—Andreas asks the drivers (these two 15 year old kids) if he can drive the bus. They let him and we spend the next fifteen minutes driving around town past surprised Indonesians as Andreas crouches in the front seat, struggling to control this miniature manual car in the hectic Indonesia traffic (no road laws, or at least no one appears to follow them).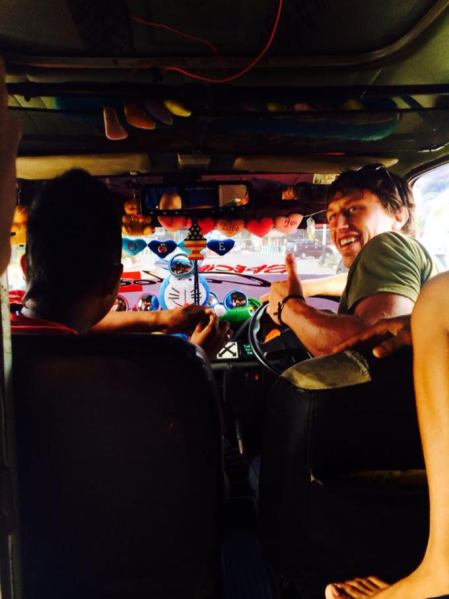 I'll finish off by telling you about how I spent the rest day, in Labanbajo, Flores. We arrived in Labanbajo on a Wednesday evening after a 6 hour ferry ride from the Island of Sumbawa. Labanbajo is an entry port onto Flores Island, and the main tourist attraction in Labanbajo is either visiting nearby Komodo or Rinca Island to see Komodo Dragons or scuba diving. So Thursday morning, after a delicious included breakfast of banana pancakes, fresh fruit, and fresh fruit juice, me and Henry (my uncle) headed off to town from our beach front resort. There we rented a private boat for the day to take us to Rinca Island to visit Komodo National Park (a 2 hour boat trip) and then afterwards to take us snorkeling along the small deserted islands that litter between the bigger islands.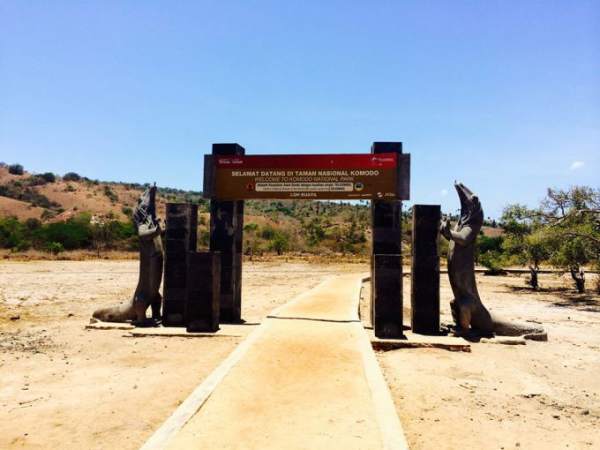 We bought baked goods to take with us as food for the day. The whole trip would be about 5-6 hours. It all cost, including snorkeling gear, about $45 per person. We got to Rinca island under 2 hours (bonus!) and there visited the national park where we got lucky and beat the usual odds seeing about 12 wild Komodo Dragons; a couple were feasting on a buffalo they murdered, and one (although luckily it was a young one) became very interested in us (Komodo Dragons eat people). Here is the only place in the world Komodo Dragons are found, and it was pretty cool to see these giant monsters in the flesh.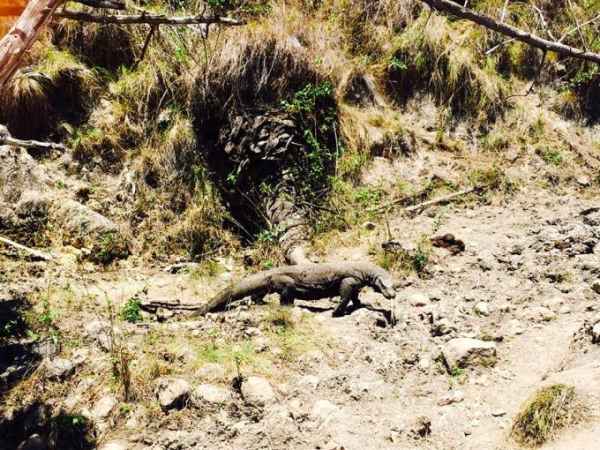 Afterwards, we sailed on our private boat to some nearby island, which is really a small chunk of land in the middle of the Indian Ocean. There's nothing living on these islands, since they are so tiny, so it was basically all to ourselves except for a couple tourists on other boats who soon left after we arrived. The beach was surrounded by the most gorgeous coral reef and array of fish I've ever seen in my life. It was amazing; all these different brightly colored fish and reef life. Anyone remember the book The Rainbow Fish? I saw that fish in the water! Afterwards, we ate our muffins and sailed back to Labanbajo, had a late lunch, and were back in the hotel by four. So fun. A great day.