Blog
REGISTER NOW
LOGIN
SIGN UP FOR OUR NEWSLETTER
Guest Blog: Denise Quinlan Shares Her Motivation Behind a New Book
Denise Quinlan took part in our Indian Adventure cycling tour earlier this year. Upon returning to London, she was inspired to create a photobook recounting the experience. Here is her guest post telling us how it all came together. 
2014
on my return a couple friends suggested that I put a book together of my photos
So two thousand and fourteen has been quite a year.
In summary, a 5 month and 5 day sabbatical of cycling, volunteering and exploring in India and Nepal, a new career and oh, a freshly published book just rolling off the press. Who knew?!
That breaks down into 5,000 km on a bicycle (bike implies motorbike in India, so, yes, the word 'bike' has caused all sorts of fun confusion, especially when I stated to one hotel that I wanted to have my bike in the hotel room!) from Ellora, north west of Mumbai, to Kanyakumari, the southern-most point of the Indian subcontinent with the TDA team in February and March; and then a second and separate 30-day bicycle trip in June from Shimla – the cooler-than-40 plus degrees centigrade Delhi(!), summer hill-station capital – to Srinigar in the Kashmir region, which included the 3 highest motorable road passes in the world, the highest being Khardungla, at a literally breathe-catching 5,602m of altitude in the remote and vast Indian Himalayas.
On my return to an unusually warm and sunny London, UK, in July, I took a few weeks to adapt to life back in the west, absorbing and digesting all the various and somewhat surreal and unexpected experiences, whether that was stacking hay Indian-style in the morning, while volunteering on an organic advisory farm in Southern India, followed by an impromptu, afternoon SWOT (strengths, weaknesses, opportunities and threats) project business analysis; or seeing a whole school of Catholic Indian children kneeling to pray – my primary education was a Catholic one, so this for me was one of the most obtuse & unexpected visual images that took a while to get my head around.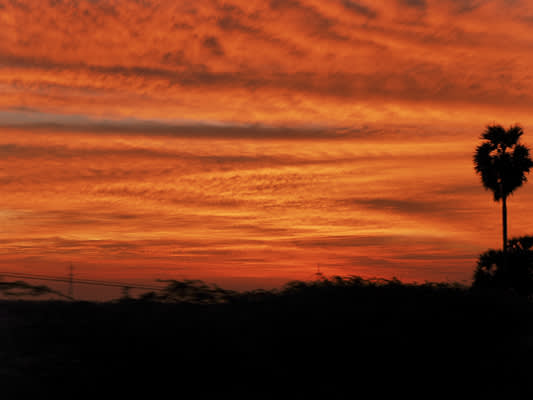 Social Networking
Among all the bicycle, trekking and volunteer experiences, another unexpected part of my trip was the whole Facebook thing. I was anticipating that pals may well 'unfriend' me having had enough of seeing my exhausting yet exhilarating, fun, adventures while they working their backsides off back in the west. Curiously, they were loving it! My photo-journal was either reminding them of places they'd been to and/or virtually touring them to new parts of the world through my on-board camera. My new found Indian and Nepali pals (and, of course, therefore my even newer Facebook pals) were then fascinated to follow me as I explored more of their countries.
With this surprising feedback, on my return a couple friends suggested that I put a book together of my photos. Where to start though? I'd taken somewhere near 7,000 photos over the 5 months! I enrolled in a digital print book-making course.
I was drawn to showcase my first stint of volunteering on the organic model advisory farm in a place called Chinnupatti, in Tamil Nadu, 55 km northwest of the temple'd city of Madurai. Chinnupatti is an Indian Catholic hamlet so tiny that it doesn't even appear on Google maps.
Before arriving on the farm, I sensed that my cycle trip through India with 16 other westerners from around the world and a great team of Indian and Canadian staff, was essentially a gentle introduction to Indian life before heading and being fully immersed into a remote and rural community.
So it was with great trepidation that I left the camaraderie of my relatively luxurious cycle tour and some occasionally-found western comforts behind me.
My expectation was spot on. It really was the first time that I was in cultural shock. I went on to have the most amazing experience possible. I hope my book conveys even just a hint of that – from feeding organic medicinal masala balls to goats on my first working day; to working on the beautifully colourful markets selling organic fertiliser, cherry, mango and lemon saplings; to drinking fresh coconut milk straight from the tree on a farm visit; to attending the local hindu temple festival as a specially invited guest.
The Inspiration
So the inspiration for the initial element of this all kicked off exactly a year ago, as I sat with a pal in a serpentine-side cafe in London's Hyde Park. Well, actually the seed started a few years further back at the London Bicycle Film Festival in 2009, when I watched a UK cycling buddy appearing in a Tour D'Afrique film, a cinematic journey documenting the 2008 Tour d'Afrique Bicycle race and expedition as it crossed the African continent from Cairo to Cape Town. I was captivated and could have signed up on the spot, almost. In my mind, I was already rehearsing the scene of catching up with my Cape Town friends at the end of it! Life, as it was then, seemed to get in the way, or so I thought.
I wondered as I sipped my single shot Americano with hot milk on the side [oh the western life ;)!] in the Serpentine Kitchen cafe 4 years later, whether TDA also did a trip to India, a country I'd always wanted to go to, if for no other reason, that I've always been intrigued and curious, the Indian culture being so embued in these British Isles, that Chicken Tikka Masala has only just recently been knocked off the top National dish list.
At the time, I didn't appreciate that they only run it every 2 years, but yes, they do an Indian Adventure. The rest of my trip evolved with the Indian Adventure as the lynch pin.
There, of course, here have been a few 'palpitation' moments in all this adventure and planning. I'm sure and hope that there will be a few more. Getting on the flight from London Heathrow to Mumbai was just one of them.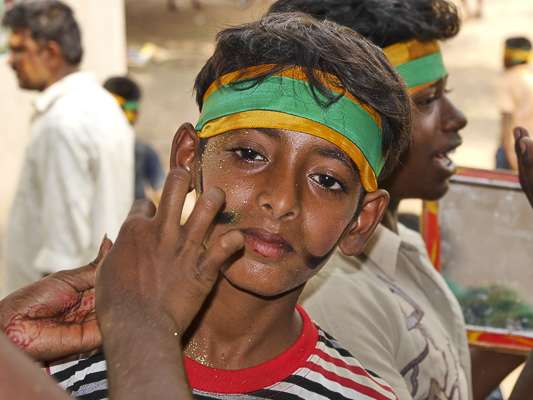 The Point of Commitment
After 2 & 1/2 months of intense planning, visa and volunteer work applications, sabbatical arranging and such, the day of my departure flight to India arrived and … I went to the wrong terminal! Jumping in a taxi to re-route myself to the right one, I got my bike through the offficious-ness of the check-in crew. While waiting to be reunited with my hand luggage on the other side of the security scanners. I suddenly gasped, gripped and rooted to the spot, a wave of overwhelming raw fear sweeping through me. I felt like I had one foot on a very high cliff, with the other hanging perilously close over the edge of it, (I don't like heights!) my body weight balanced and poised. Would I take that step forward? Well, I tried to reason through the emotion, I certainly wasn't going back! I later heard that what I experienced here is called the point of commitment! An experience that stood me in good stead, as I changed career on my return to my passion for the visual and picked up my camera in a professional capacity!
Full Circle
So roll forward to when TDA's Shanny showed up in London last month in October with the same "Where are you go?" 2008 film for a TDA evening, and now I realise for me – a film that set off a whole chain of events. Seeing it again was a precious opportunity to 1) get my bike trip fix through this wonderfully evocative documentary of all aspects of a bicycle expedition – the heat, the adventure, the heart-warming engagement with the local people, the fun, the exhaustion and that delicious calm of the first wake-up hour of every cycling day on the bike, and 2) to recapture and appreciate how this film had excited and inspired me 5 years earlier and although it had taken a little bit of time to germinate, I am truly amazed at all that has happened this year, as a catalytic result of the film at the Bicycle Film Festival in 2009.
Denise Quinlan's photographic journal: A Month in Rural India