Blog
REGISTER NOW
LOGIN
SIGN UP FOR OUR NEWSLETTER
Why ride through Classic Europe?
Why do I want to cycle the Classic Europe section of the Orient Express tour?
Because whenever I think about visiting Europe I always struggle with the fact that I want to see some of the major cities and the major sights but I also want to experience the weather and landscape of the countryside. I want to see sweet little villages and not be completely engulfed by other foreigners visiting from abroad.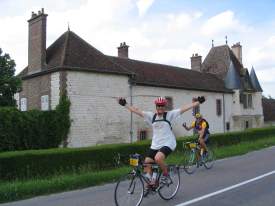 The Orient Express tour is built to accommodate both of these seemingly contradictory desires; to see the cities and enjoy the rural. The Classic Europe section starts in Paris where you can gaze upon Notre Dame, the Arc de Triomphe, the famous Haussmann architecture, and enjoy a couple delicious (but pricey) cappuccinos. Since it's the departure city you can arrive early and give yourself more time in this gorgeous location. Leaving Paris and its monuments behind you'll head into the French countryside, immortalized throughout film and literature. Rolling through champagne country and past fresh water springs you'll leave the bustle of the city behind and relax into rhythm of the road.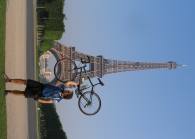 Not too far past the German border and you'll reach Freiburg and the edge of the Black Forest (like the cake). Enjoy some German beer, schnitzel, and strudel, and then head to Donaueschingen, the source of the Danube river. From here you'll get to follow the Danube all the way to Vienna. Once in Vienna and back in the big city you can take in an opera, stare up at the amazing Ringstrasse palaces and try some more beer, schnitzel and strudel to see how the Austrians do it.
The Classic Europe section is a great opportunity to experience three beautiful countries from a unique vantage point and at an idyllic pace. We hope to see you in 2015!
Read more about the 2015 Orient Express: click here.