Blog
REGISTER NOW
LOGIN
SIGN UP FOR OUR NEWSLETTER
Cristiano "In Patagonia"
Cristiano reports on his scouting mission for the South American Epic:
For a very long time, I had really wanted to cycle the Carretera Austral in southern Chile but as Patagonia is so close to Brazil, I guess that I kind of forgot it amongst all the other new places that TDA has taken me. That is, until it was decided that I was only going to work half of the Trans-Oceania tour in order to go scout Patagonia for the new South American Epic Cycling Expedition.

Having recently finished my journey along our planned route, what  can  I tell you about it?
1 – Do it now. I guess this goes for any place on earth that you really want to visit but Patagonia is changing quickly. If you want to cycle the Carretera Austral at its wildest, you are running out of time.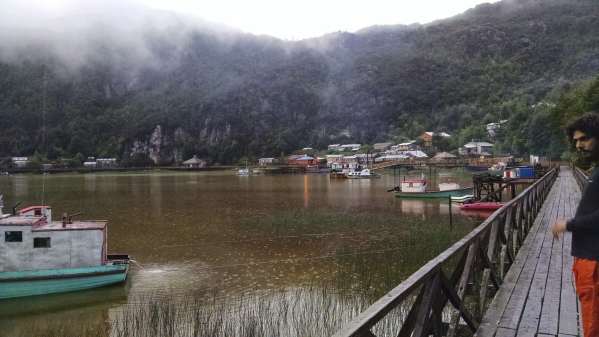 2 – Bring very good equipment. We will pedaling through Patagonia during the summer but it can get very cold at night and remain cool even during the day. It could even snow but it is more likely that you will endure a good amount of rain in Chile. Once we leave the Carretera Austral and move to the Argentinean side, it will probably not rain. On the other hand, you will probably deal with some of the worst winds of your life. A good tent, sleeping bag, clothing and camping equipment can mean the difference between enjoying the journey or not. Keep that in mind!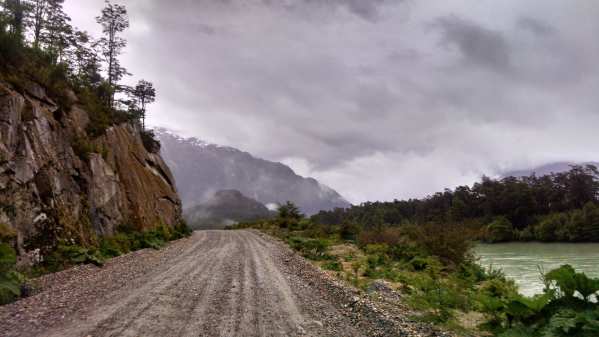 3 – Road Conditions  In Chile, to the delight of many and the disapproval of others, the Carretera Austral is being paved. Although they are working hard and making good progress, nobody knows how long the construction will last and how much of the route they will end up actually paving. For now, there is a lot of road work but the surface is still mostly gravel.  In Argentina there are mostly very good roads (but remember the winds mentioned in the previous point!)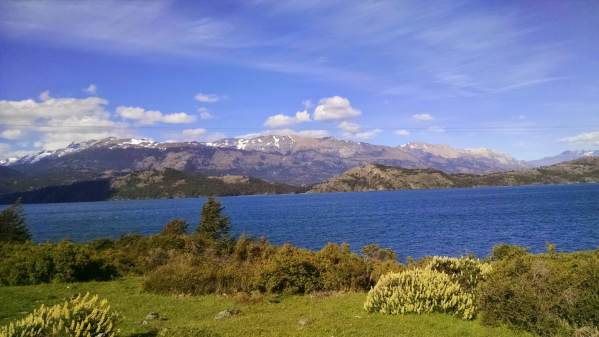 4 – Camping – You will find yourself tenting in some of the most beautiful and peaceful spots you could think of.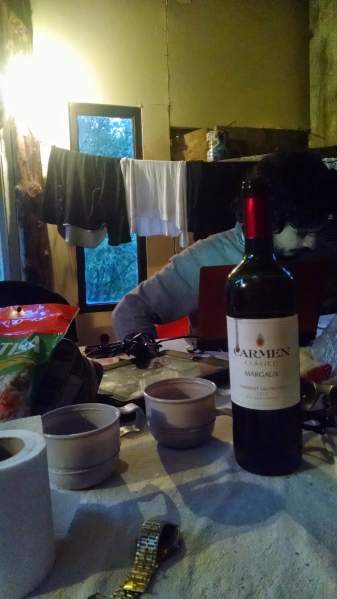 5 – Hotels – As a general rule, we are trying to make sure you get to sleep indoors once in a while – usually on the rest days. This can be particularly tricky in some parts of Patagonia if you are in a larger group. In some of our rest day towns, a place big enough for 30 people simply doesn't exist so don't be shocked if you find yourself in a hostel sharing a room with 2 or even 3 other people.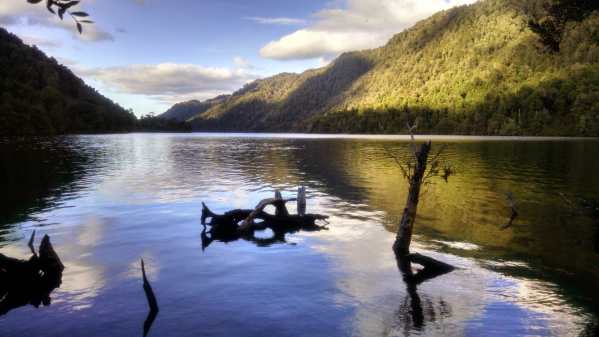 6 – Adventures and Challenges – Logistically, it would have been a lot easier to follow other cycling companies and not bike the entire Carretera Austral through Chilean Patagonia. But that is not the TDA way! Easier, sure but not nearly as spectacular, challenging and rewarding. If you find Puerto Montt on the map, you might wonder if it is even possible to do this. As a big group, traveling on a tight, inflexible schedule it will be complicated at best. We will have to take up to 6 ferries/boats on these 25 days and some of these can become problematic – depending on the weather. Of course, we have a plan B and a plan C  but our cycling expedition through Patagonia will make the SAE 15 an adventure that will take your breath away. We wouldn't have it any other way.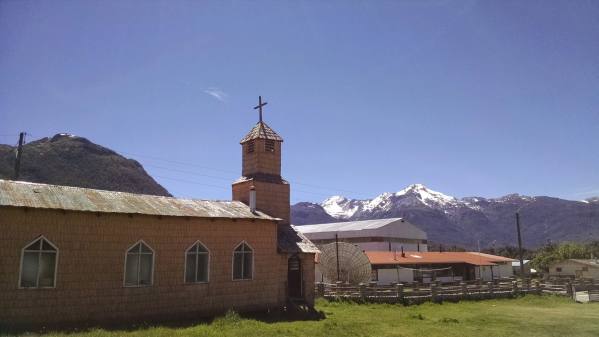 Keep an eye out for my next South American Epic scouting report from the mountains of Colombia where I will check out our route through the infamous "Trampoline of Death"!