Blog
REGISTER NOW
LOGIN
SIGN UP FOR OUR NEWSLETTER
Ethiopian Update
The latest update from the Tour d'Afrique bicycle expedition:
Just as we were all starting to get comfortable in our daily routines things suddenly went a bit sideways once we hit the dirt in Sudan. Waking up before the sun to the sound of collapsing tent poles and deflating thermarests, followed by a day of riding on flat paved roads, a bit of relaxing in camp, dinner, sleep, repeat had become the norm in Egypt and much of Sudan but those days seem like a distant memory now that we are climbing hills, descending through construction and dodging children through The Gorge and now into the beginning of Meltdown Madness.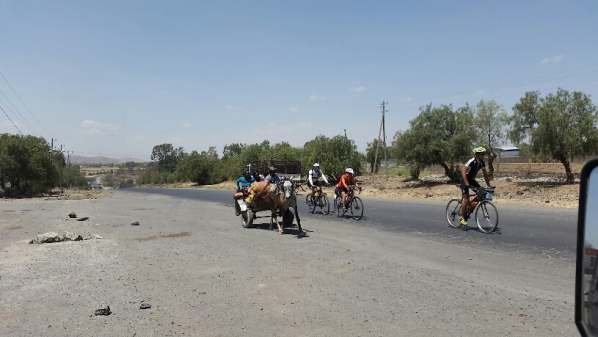 Surely there is an easier route than destroying everyone with an eight day stretch of heat, dirt, and corregations only to cross the border in to Ethiopia where we were met by hoards of people, gastrointestinal illnesses, swarms of bees, rocks, stones, sticks and seemingly the end of any privacy? But there must be a good reason for this most challenging stretch of the journey from Khartoum through Ethiopia and I would hazard a guess that reason is slightly different for everyone.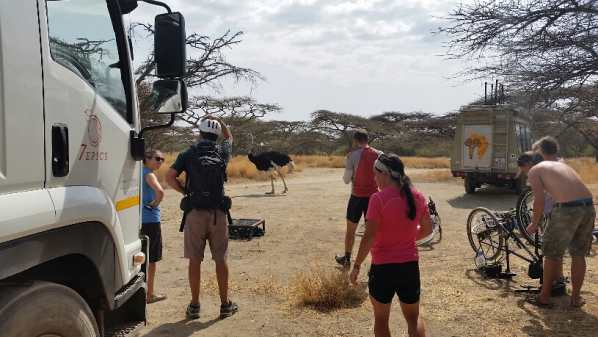 For some it might be that the struggle is part of the journey and part of the fun. For others, it might be the experience of travelling through a remote area they would not otherwise experience. For others still, it might be the physical or mental challenge of such a taxing stretch of riding. The villages in the south of Sudan and the stunning, varying landscapes of Ethiopia have been some of my favorite parts of the tour so far, inspite of, or more likely because of, the difficulties incurred here. Whatever the reasoning I believe the rough road is an important part of the experience and an integral part of what makes Tour D'Afrique one of the 7 epics.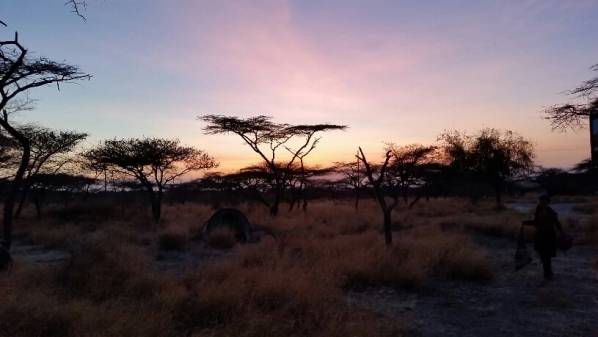 Looking back now that we have made it to Yabello with a lot of sweat, a little blood, and more than likely a few tears, the challenges of stuck trucks, exhausted riders, broken equipment, and long days seem to me exactly what I was looking for when I first thought about working with TDA. In a strange way, the tough days also make me enjoy and appreciate the good days and smooth roads even more, and after all, as Sharita's t-shirt liked to remind us all 'Africa is not for sissies'!