Blog
REGISTER NOW
LOGIN
SIGN UP FOR OUR NEWSLETTER
Bamboo Road Cyclists Speak Out
Read on for rider comments from the Bamboo Road bicycle expedition: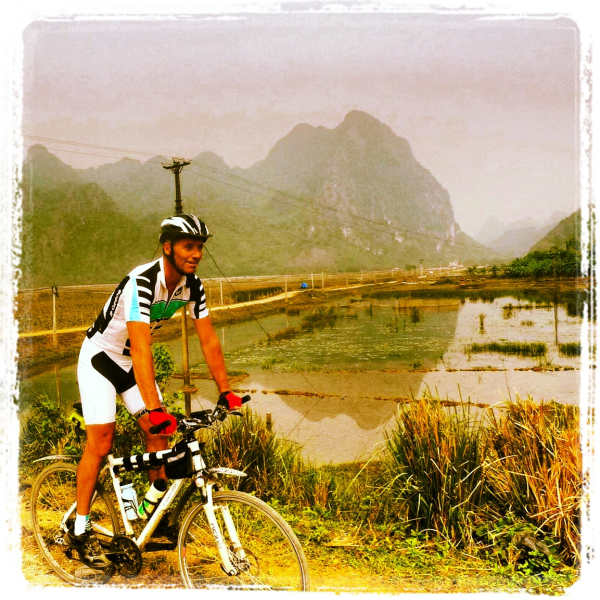 "Probably the best way to discover Asia and its exotic cultures. The Bamboo Road was an eye opener, especially on China, a country so complex that it leaves you scared and envious at the same time. Nature and beauty came in the name of Laos and Cambodia while Thailand would be remembered for the monsoon rains that hit us day after day. Bamboo Road stood to the expectation with its load of fun, exoticism and sweat."
– Gerald Coniel, France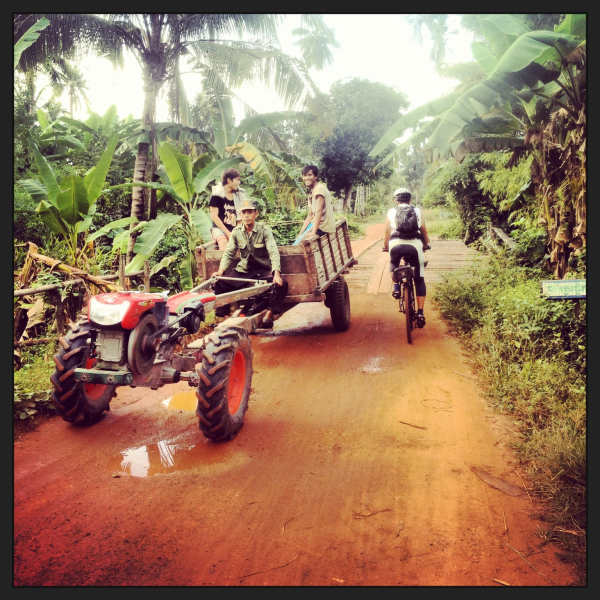 "The Bamboo Road Tour was not easy, nor was it meant to be. But, if you want to experience this part of the world, Tour D'Afrique makes it as easy as it's ever going to be. Try it and see."
– Dan Kirby, USA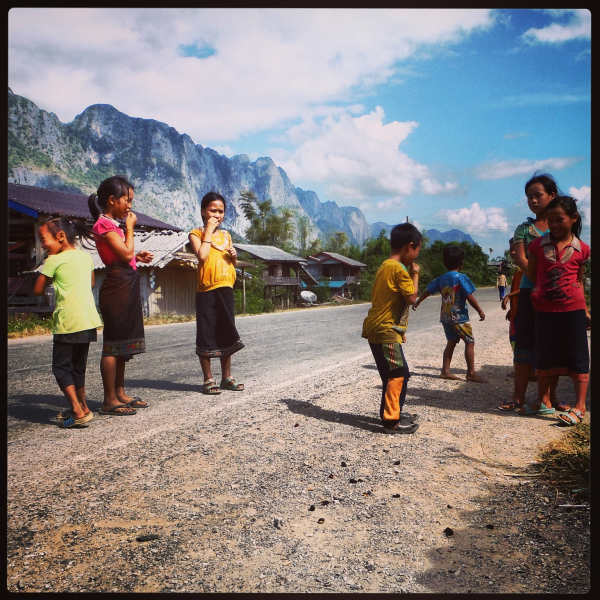 "I rode from Shanghi to Hong Kong, loved going through the villages and meeting the locals. Very friendly people."
– Maureen Wotherspoon, Canada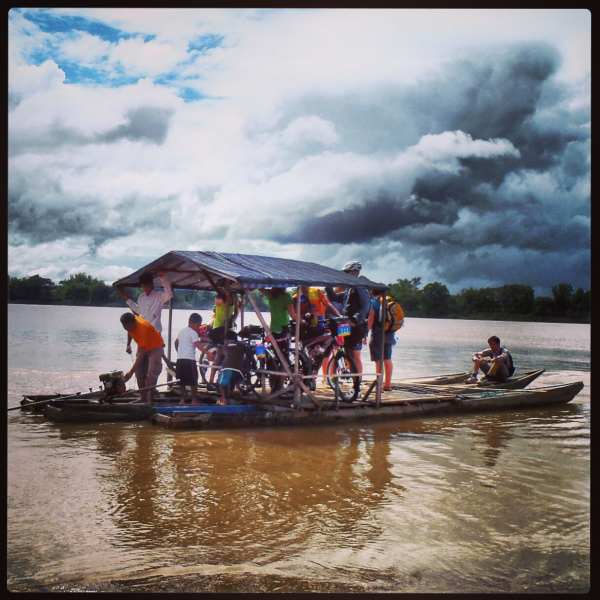 "A great way to experience seven countries largely away from major sites, the smells, the dust of towns and villages, markets, traffic. Stop where and when you want, have cokes or coffees in tiny roadside places, meet local people who seldom see foreigners. And the route and food and lodging all looked after for you."
– Rae Simpson, Canada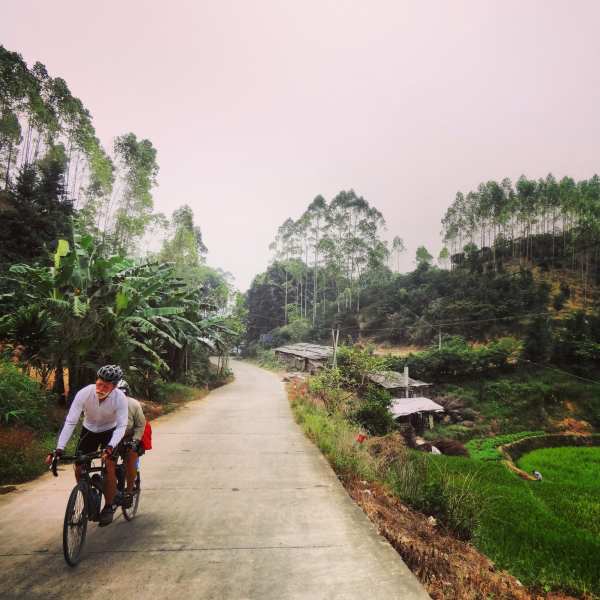 "This tour takes us through a real cross section of landscapes and habitats in southeastern China and SouthEast Asian countries. Accommodation and food are as comfortable as can be imagined for a bicycle tour, and the rest days are well-placed to give an opportunity to see the tourist highlights. The Bamboo road trip was certainly worth the effort that TDA put into organizing and conducting the inaugural version. I hope they make it available agin so others can experience it."
– Fred Promoli, Canada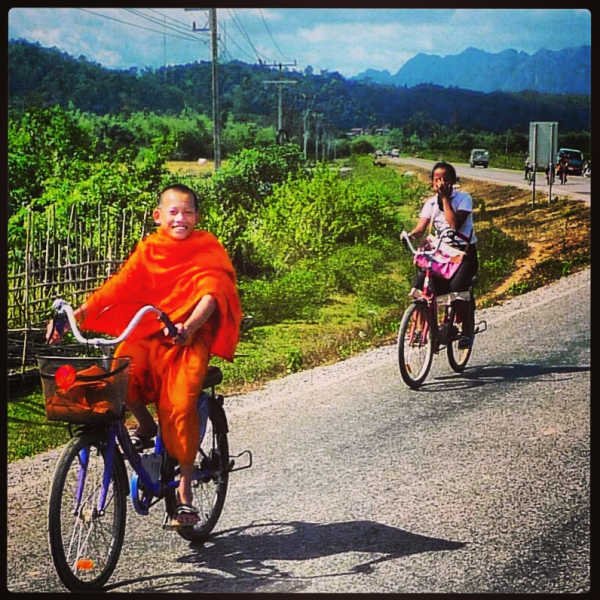 "The countries of Asia, were unfamiliar to me, and not on my list of places to visit, however, I was intriqued with the idea of the Bambbo Road, For me, it was the adventure of a lifetime, The sights, sounds, smells, tastes, and people were a never ending enlightenment. I enjoyed the wide varity of roads, and paths we cycled . I have recommended this tour to several people."
– Gloria Jean MacKenzie, Canada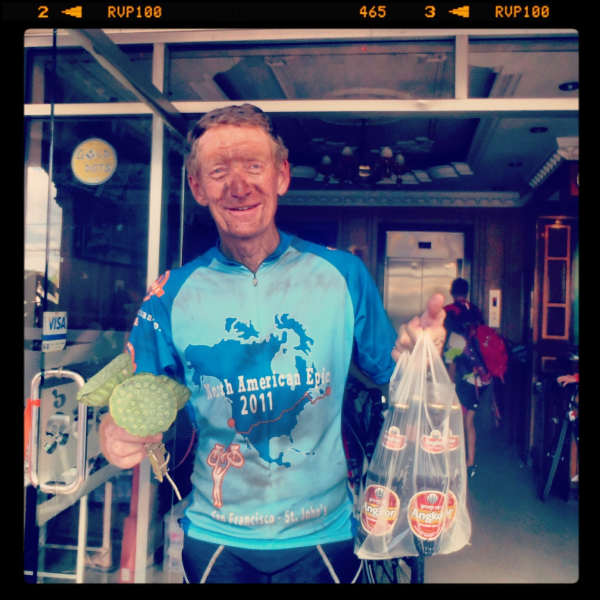 "I had lots of fun talking with all the fellow riders from different countries. I enjoyed the scenery, the asian food and sleeping in a hotel (a lot better than camping)."
– Michael Netzsch, Germany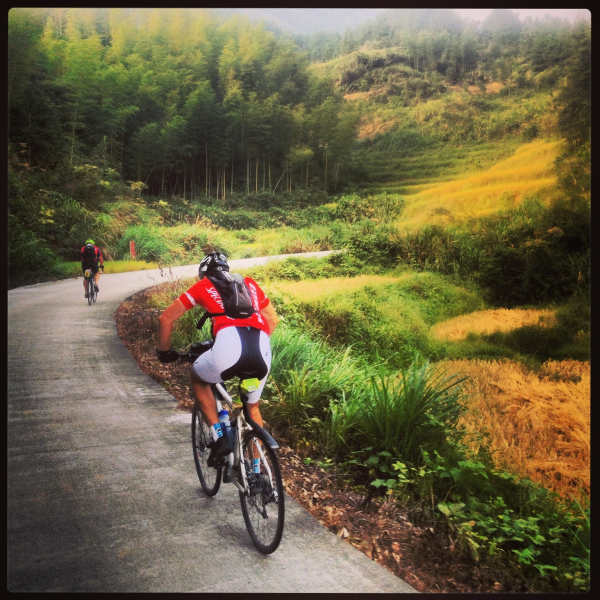 "It was a wonderful experience of contrast between the bustling huge modern cities and the rural areas with their old mostly manual ways. All mixed with the pleasing sounds of lush forests and marshes beside the roads. And to top it to be able to experience the ancient artifacts and structures was truly amazing."
– Ursula Simpson, Canada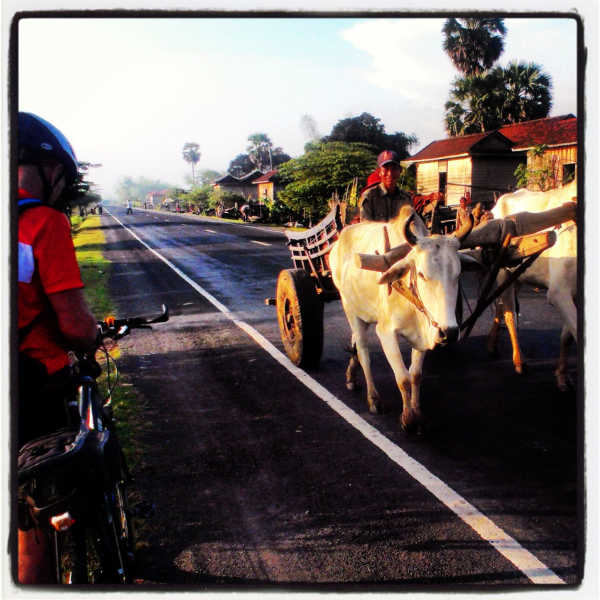 "Highly recommended, especially the Laos and Cambodia legs."
– Robin Hunt-Davis, South Africa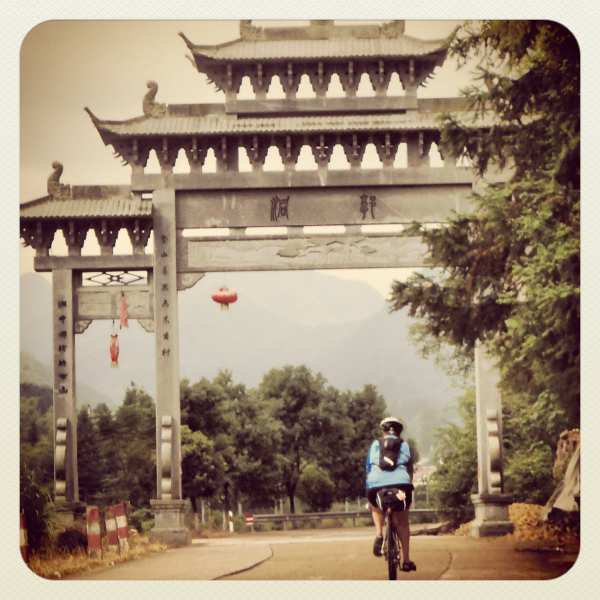 :Get on your bike and do it! SE Asia is a land of contrasts from Shanghai to rural Laos, from the Meekong to Angor Wat ………. thanks TDA."
– Jim Pearce, New Zealand
Check it out for yourself. Registration for the 2015 Bamboo Road is now open!