Blog
REGISTER NOW
LOGIN
SIGN UP FOR OUR NEWSLETTER
TDA Foundation Bicycle Donations in Nairobi
There was alot of positivity flowing around Indaba Camp in Nairobi on the afternoon we arrived. The cyclists had just spent 90 minutes in convoy through the chaotic city streets but they managed to save enough energy to participate in our bicycle donation ceremony (and the tasty snacks we had laid out enticed them too).
This year the Tour d'Afrique Foundation was donating 56 bicycles. 28 to Maji Mazuri for their youth programs empowering kids and helping them to have an affordable way to get to school and work. The other 28 went to Arrow Web hospital for their patient outreach programs.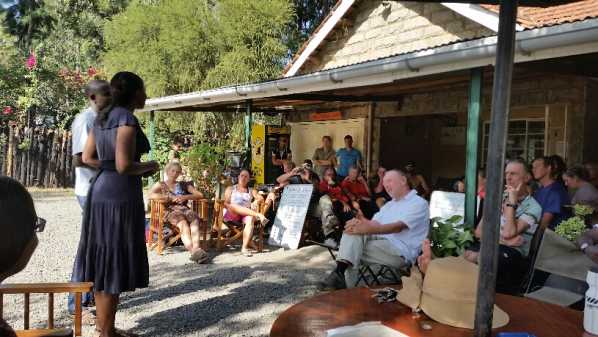 Tour d'Afrique Foundation purchased the bikes from Wheels of Africa – an organization with a sustainable bike shop model which we helped to established a few years ago. They now employ 3 people and are able to sell us refurbished and quality guaranteed bikes.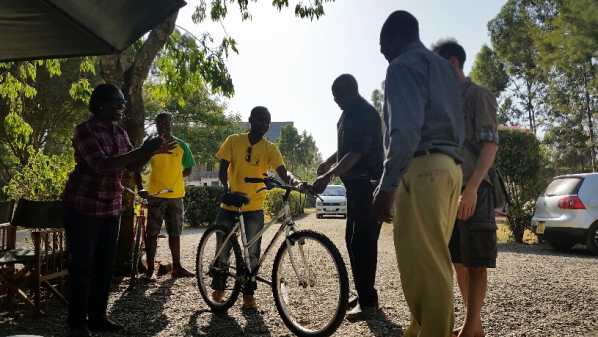 We want to thank all the riders who attended. Especially those who have helped to raise money for this and future donation along the route of the 2015 tour. Those riders are Doug Pearson, Vince Moores, Savanah an Vliet, Laura Harris, David Snell and John Swart. Tour d'Afrique also contributed one bicycle for each of our 32 full tour riders and these bikes will be handed out at ceremonies later in the tour.
I wanted to thanks Janet from Maji Mazuri, Prisca and Peter from Wheels of Africa, Nikodema and Dr. Ishmael from Arrow Web and the talented group HAYAWI (Having Your Answers Within) for performing an inspiring cycling themed song to inspire the riders on the rest of their cycle safari thru Africa.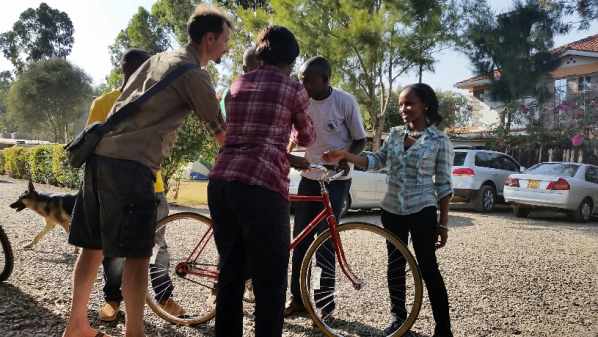 Some riders remarked at how moving the ceremony was – to hear from past recepients on how the bikes are improving their lives, to hear the singing group and the speakers explaining the projects they are undertaking to improve the lives of the underprivliged and doing it with compassion and skill and looking towards long term strategies.
Thanks to everyone involved for an inspiring afternoon.