Blog
REGISTER NOW
LOGIN
SIGN UP FOR OUR NEWSLETTER
Across the Andes
This is Sharita's latest report from her scout of the South American Epic:
So here I am drinking wine – again – but since I had my last glass in Cafayate I have covered a few thousand kilometres, found a very interesting route, crossed the Andes, nearly shat in my pants and cycled into Santiago. I thought, if my ancestors walked barefoot across the Drakensberg, I could drive a rental car across the Andes Mountains.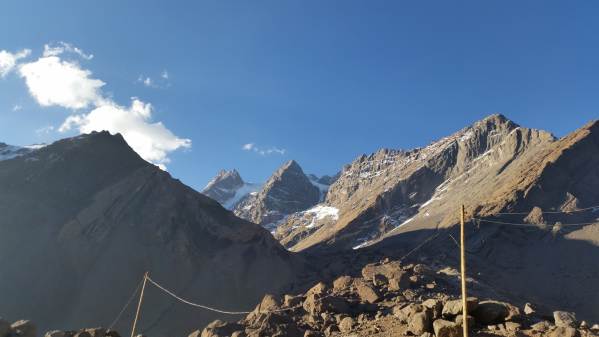 From Cafayate, I continued south on Ruta 40 – the main road in western Argentina that stretches from north to south and runs parallel to the Andes. This mountain range is about 7,000 km long, 200 km – 700 km wide in places, has an average height of about 4,000m and passes through seven countries. The SAE will be cycling through six of the seven countries; Colombia, Ecuador, Peru, Bolivia, Chile and Argentina.

My next stop was Chelichito.  It's got a nice ring to it – like there should be a song about the town – but there is no song, only a giant statue of Jesus. So we will cycle through Chelichito and sing 'Jingle Bells' when we go by, heading for the colourful mountains that will probably be covered in snow during October.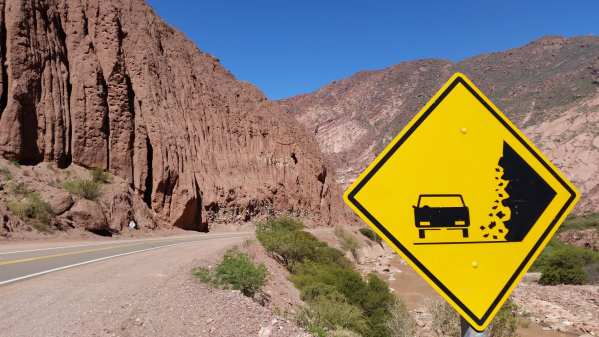 En route to the mountains – knowing nada Española – I was the only idiot on the road that didn't understand the road sign that said " THIS ROAD IS CLOSED", which resulted in a 350 km detour around the mountains. This is the only road between Chelichito and Villa Union – beautiful and no traffic! I could see the switchbacks heading up from where the barriers stopped me from going any further. Some construction worker told me to go back, in Spanish of course. I was trying to make conversation but he was not interested in my sign language.

All I wanted to find out was if the road will be open in October "Octubre bicicleta" is what I repeated a million times. The guy was just getting more and more frustrated with me until one of the other construction vehicles showed up and another worker came up to me. I repeated my same tune – "bicicleta Octubre" – Will this road be open for bicycles to pass through?  Finally, he said "Octubre… finito… no problema". I said thank you very much, mission accomplished – all I needed to know after a 15min back and forth commotion. Without that confirmation, I would have to find a completely different route. It was frustrating because I had my route and schedule all planned. I had studied the maps and knew where I wanted to go but then I got to the point where it was impossible to go any further and I had no choice but to do the detour.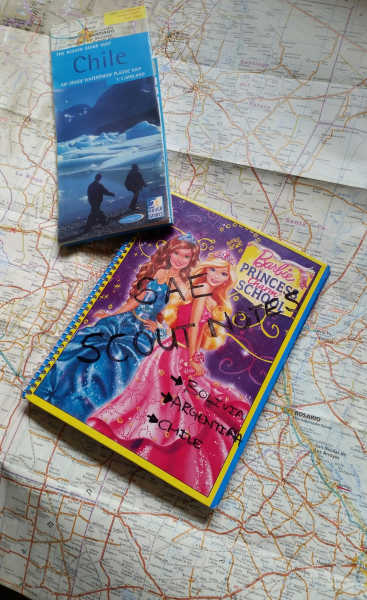 It made me realize, once again, that during an expedition anything can happen and at any moment. You have to be prepared for it and be flexible no matter what you have planned – Expect the unexpected! So many times in life, we create plans and ideas and if they don't work out, we are disappointed and annoyed because it's not what we had in mind or signed up for. Just a heads up. If you have signed up for the SAE, make a note and stick it somewhere on your bicycle – EXPECT THE UNEXPECTED – as there will be many unexpected surprises on this tour.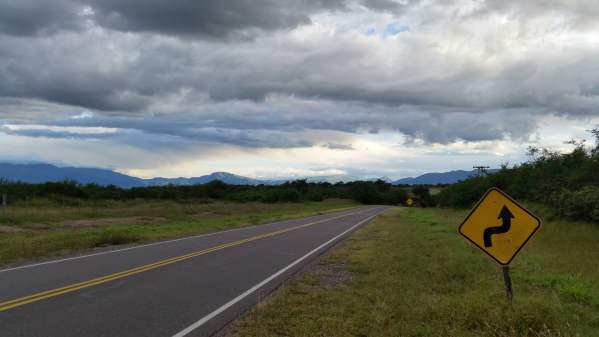 After I surrendered to the fact that there was no other option but to drive around the road closure, I did just that and continued scouting from the other side – driving through cactus land, wild west style. Things went pretty smoothly from there on until I found myself on a road less travelled in a little car (not 4×4) going up a dry riverbed, in a valley somewhere in the Andes for about 20km. It was crazy. I knew I was pushing the limits big time. If anything went wrong I knew that I would be walking for a while before I'd find any sign of life. The only way out would be on a bicycle or horse. Nerve racking but exciting.  This will be one of the epic MANDO race stages of the tour – that's for sure. Coming out of the valley, the views of the snow-capped mountains are truly spectacular. This section definitely lives up to its name – Across the Andes.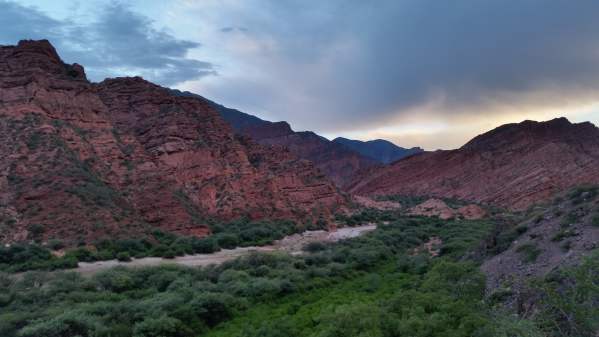 I arrived in Uspallata, a small buzzing village. It was in this area where they filmed the movie – Seven years in Tibet – so you can imagine the scenery. It was impossible to find a place to stay.  It was only after I saw kids stuffing their faces with candy eggs that I realized it must be Easter! When you live on the road, you don't keep track of time and dates. You just go from one day to the next.  It is not until you get the reminder email from the airline with your next online check-in date that you actually look at the calendar.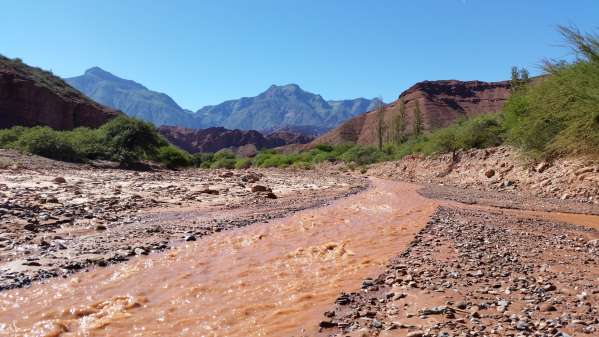 I only had two stages left to scout and one more border to cross. The highlight of the section heading to the Chilean border will be cycling through the dramatic scenery along the Rio Mendoza and passing  by Mt Aconcagua (one of the seven summits and the highest on the South American continent at 6960m). Chances are good that we will have the wind in our faces and we will gain some serious altitude. But what goes up, must come down. Once you've stamped your passport, you will start the epic downhill down the Paso Internacional Los Libertadores into Chile. After this incredible experience, we will finish the section in Santiago with the Andes as a backdrop.
Adios and see you in La Paz!