Blog
REGISTER NOW
LOGIN
SIGN UP FOR OUR NEWSLETTER
Malawi Gin
Assistant chef Mark Lutz reports from the 2015 Tour d'Afrique bicycle expedition:
Crossing through the lush, fragrant greenery of Malawi, one cannot help but become entranced by a country often referred to as "The Warm Heart of Africa". The nickname holds true in all senses – the intensity of the beating sun and humid air is matched only by the friendliness and open arms of the Malawian people. But over these verdant and sun-drenched lands lies a cloud, one of intense and oppressive poverty. It presence can be felt nearly everywhere; despite their wide smiles, bright eyes and thumbs pointed up, the people of Malawi are often dressed in rags, wearing tattered cast-offs from places many of us call home. The roofs of homes are straw, their walls roughly hewn bricks made from the same mud upon which they stand. And their diets are composed almost entirely of nsima, a thick, paste-like substance made out of ground maize or cassava, a fact that glared at me, a chef and food obsessive.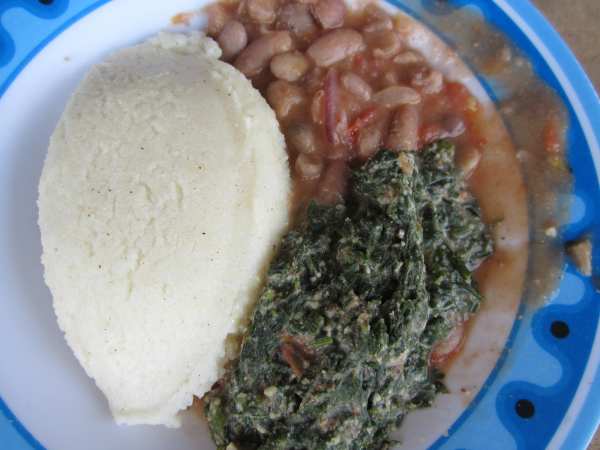 Nsima is popular throughout East Africa, and goes by many names; in Swahili, it is called ugali; in Zulu, phuthu. Depending on the region, is it either produced from milling maize into a fine, flour like powder, or peeling, fermenting, drying and pounding cassava root. It is a cheap, filling and easy to prepare dish. Extremely high in carbohydrates, nsima is what fuels much of east Africa, providing a basic and ubiquitous dietary staple for virtually all of the population. But the nutrition in nsima is limited, and it provides basic sustenance at best.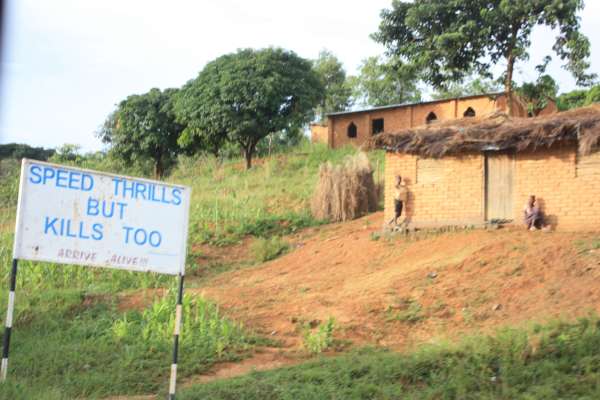 This generally would not be an issue; oftentimes, a region or culture will have a basic starch or carbohydrate that affords a high caloric base which is then augmented nutritionally with other dishes or ingredients. However, because of the extreme poverty in Malawi, the availability of additional ingredients becomes problematic. Transport of food is difficult; Malawi imports all of its petroleum, and often times there are severe fuel shortages, leading to insurmountable shipping cost, and the prevalence of travel by bicycle. Importation of food is also problematic, due to issues with foreign currency unavailability. These problems, along with others, compound to form an extremely difficult environment for obtaining anything beyond the bare necessities of life in rural Malawi, home to 85% of the countries population. However, people find a way to get what they need.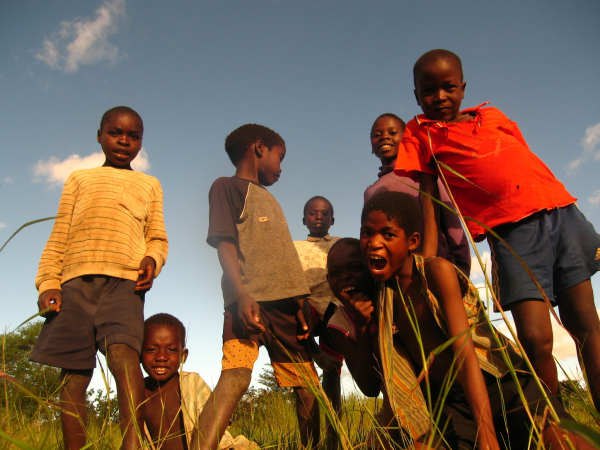 Tomatoes are a popular addition to nsima, turned into a kind of salsa. Lake Malawi, comprising nearly one-third of Malawi's total area, is a huge source of food for the country, much of it in the form of usipa, a small sardine-like fish oftentimes dried in the hot tropical sun. And mango season, lasting 2 months in November and December, provides a veritable feast of fruit for the rural Malawian populace. Others fruits are simply foraged from trees. Meat is extremely rare, but eggs are popular. Chickens are often used as egg-producers, and slaughtered for meat after their egg-laying capacity has ceased. It is important to keep in mind with all of these nsima additions, that they are very small in portion, and that nsima constitutes the vast majority of the Malawian diet.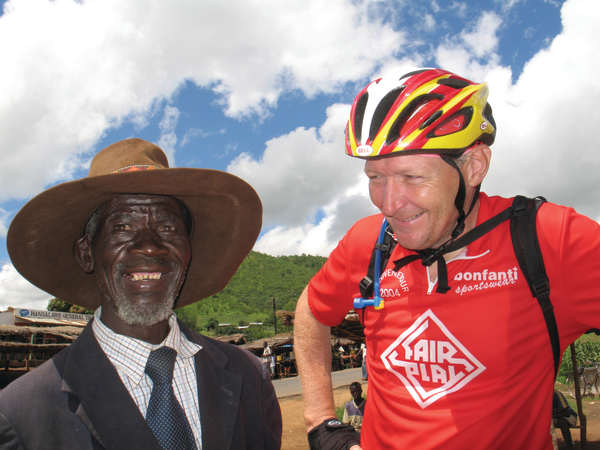 Despite these meager and simple rations, however, Malawians tend to be a strikingly fit and healthy people, barring a high infant mortality rate. People here are strong and toned, owing to the hard and arduous lives led by many seeking to make end meet. And frankly, the people seem contented with their diets. I had the opportunity to speak with Philippa Mander, a paediatric nurse who has been working in small lakeside village of Ruwarwe since 2011. She described a resistance to change: small clinics growing alternate produce in gardens had been rebuffed, and the only buyers were the international transplants who had planted the gardens in the first place. Malawians did not consider a meal a meal unless nsima was included; huge dishes of pasta cooked for guests at Ms. Manders home were hugely appreciated, but were followed by nsima once the diners went home. It seems silly, but the Malawian people persevere, in a way perhaps enviable by many others trapped in extreme poverty.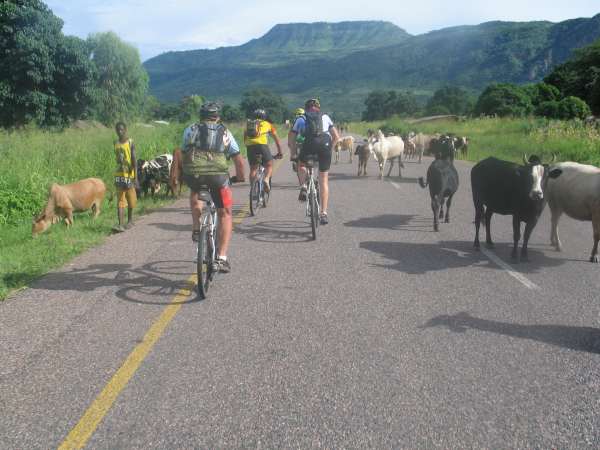 Reflecting upon all of this, I can't help but consider the obsession with nutrition and diet rampant in many, if not all, first world countries. We count calories, cut out carbs, and avoid foods because of fads and pop-culture dietary fashions. But here, in a land where simplicity rules, people live off what they have, and what they can produce themsleves. So maybe the next time you are worried about your diet, consider Malawi: eat some nsima, hop on a bike, and work your ass off.