Blog
REGISTER NOW
LOGIN
SIGN UP FOR OUR NEWSLETTER
2016 Silk Route – New Route, New Countries, New Challenges
"The Silk Road was never a single thread across Asia but an intricate web of shorter routes – Silk Roads – which together linked the Pacific Ocean with the Mediterranean Sea"
– Paul Wilson, The Silk Roads; A Route and Planning Guide
In fact, the only constant about the Silk Route was change itself. In the past, many variables affected the route that Silk Route traders and travellers would take – conflicts, floods, landslides, prices, etc. The same holds true for our epic cycling adventure – the Silk Route.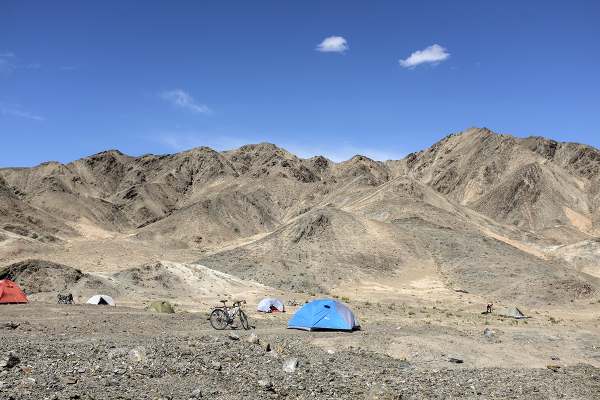 Since its inaugural run in 2007 from Istanbul to Beijing, we have worked hard to ensure that the route was the best we could make it, in terms of rider safety and, of course, weather, scenery, culture and challenge. When necessary we have changed the starting city and/or added countries like Iran while eliminating others like Georgia and Azerbaijan. Recent political and logistical issues in Western China have made our route through the area problematic. These developments would have resulted in some long bus transfers and negative trends for rider safety.
Therefore, we have re-routed the first 2 months of the expedition. Instead of beginning in Shanghai and travelling west to Xi'an and on to Western China, the 2016 Silk Route will begin in Beijing and head northwest, crossing into Mongolia, Russia & Kazakhstan before re-joining the 2014 route in Sary Tash, Kyrgyzstan. The length of the tour thus increases from 12,160kms over 133 days to 12,280kms over 144 days.
The changes have resulted in 4 new sections:
The Great Wall – Beijing, China to Ulan Bator, Mongolia (May 15 – 27)
Mongol Empire – Ulan Bator, Mongolia to Gorno-Altaysk, Russia (May 29 – June 18)
Khans & Kazakhs – Gorno-Altaysk, Russia to Almaty, Kazakhstan (June 20 – July 5)
Mountains & Meadows – Almaty, Kazakhstan to Osh, Kyrgyzstan (July 8 – 18)

The stunning Pamir Highway section, which used to begin in Kashgar, China, will now commence in Osh, Kyrgyzstan.
Here are some highlights of the new route:
1) Beijing – Tiananmen Square, the Forbidden City, Summer Palace, Temple of Heaven Park, delicious restaurants.
2) The Great Wall –  Explore this world renown architectural gem.
3) Mongolia – Ulan Bator, cycling the vast Steppes, friendly nomadic people and their traditions, challenging roads, spinning through remote Western Mongolia with its salt lakes and towering peaks.
4) Russia – Our route here takes us on the little-known but spectacular Chuysky Trakt – Lonely Planet describes it as "Frothy rivers, harrowing passes, craggy cliffs, rolling steppe, austere desert landscapes and – the coup de grace – the mighty 4000m mountains of the Chuya range"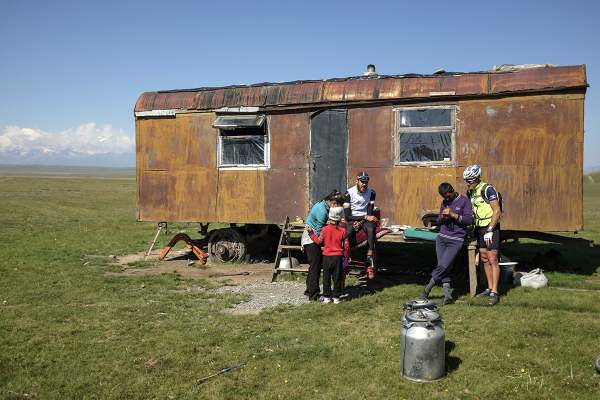 5) Kazakhstan – Pedal through one of the world's least visited countries – across the endless Steppes and through untouched small villages.
6) Kyrgyzstan – Our 2014 route through this gorgeous country was already a scenic wonder but now you will ride through even more of this country's stunning mountains, meadows and rivers.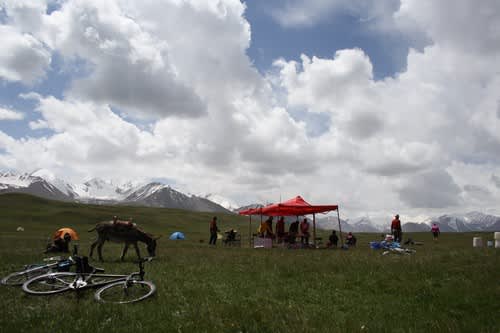 We invite you to join us on this amazing journey in 2016. Registration is now open.